Dawn Richard (or D∆WN) is back with her fifth solo studio album, new breed. Having been busy previously with Danity Kane and busy currently with fashion, TV and many other ventures – will the album have suffered for this time not spent brushing up?
Despite an almost rock, oddly soulful, sort of accapella start to the album with "the nine" – named after her home district in New Orleans – the album begins in earnest with the amazing title track "new breed". Although more avid fans may have picked up the track when it was released in single form last year.
It's a fiercely empowering track, laden with feminist mantras and assurances. With tight, punchy drum lines that seriously benefits from the addition of a good subwoofer over Richard's strong voice, the track is nothing short of anthemic. With two bits of light relief in the form of a sample of Grace Jones' famous interview and a well-spaced spoken word outro, the song leads into "spaces".
Led in by the previous track's outro, "spaces" is a more traditional RnB track, familiar territory for DAWN. With the RnB famous vocal trills, peaks and troughs, it's a chilled track with lyrics alluding to a break up and sampled sirens and vocal loops pertaining to Richard's hometown.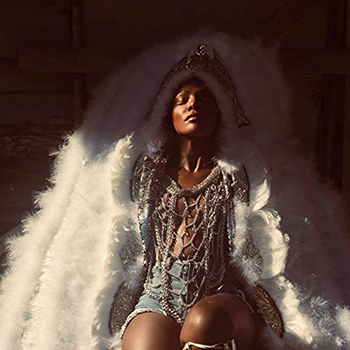 As previously mentioned, this album has been hailed as a homecoming album, with dedications to Dawn's hometown of New Orleans, Louisiana. Far from being an empty dedication however; many of the tracks are not only full of references of the city, but about her own experiences there, and the city itself – with perhaps the best example being "dreams and converse". A track not only dedicated, with no small amount of funk and bass, to her youth and time enjoying and exploring the city, but also a lengthy bit of archive speech discussing not only Richard's black heritage, but also that of the Washitaw Nation Tribe from which she proudly claims descent.
Following this hugely autobiographical set of tracks, comes "shades". With yet another culture to lay claim to, this has reference to Haitian 'voodoo' – curiously struck through with disco style wah-wah guitars, it's a throwback to the veiled sexuality of disco. That veil has been rapidly torn off here however. Without going into detail for any blushing readers, if you're used to raunchy videos, but only innuendo-laden lyrics of artists such as Nicki Minaj – the language here is a far cry from that territory.
Moving quickly into the current day with another leading single from the album, "jealousy", we're catapulted into a song about… Instagram. Well, not solely the social media giant, but about the effects it can have. "Is the girl trying to get my boyfriend"? "Should I really be 'stalking' her and judging her by her pictures"? Probably not, but everyone's probably a touch guilty of it, and "jealousy" tackles this head on. Although a lead single, the track feels like a weaker inclusion to the album, with little-to-musically write home about and a lack of subtlety.
"sauce" on the other hand, the third and final single from the album is back to Richard's experimental strengths. With an RnB guitar set over a (somehow not unwelcome) trap-inflected hi-hat and snare – mixing in with yet more sexually charged lyrics from Richards' distinct voice. Here however, as in "shades"–and unlike so much of the RnB market these days–they don't feel cheap.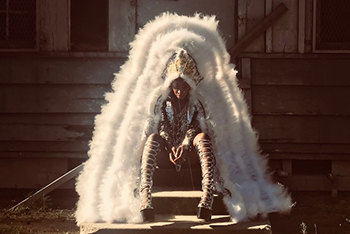 Correctly reviewed elsewhere (in this reviewer's opinion anyway) as a feminist album, I'm inclined to agree. The lyrics and the point from which they come, don't feel as though a record label have thrown them at Dawn and told her 'sex sells!'. They feel personal, intimate and far more raw than that. "vultures|wolves" is a fantastic example if you're not convinced by this. As part one, "vultures", feels like a lament to the difficulties of having a relationship in her position of fame. It feels emotional and close over its minimal beat and melody.
Coming to the close of the album, "we, diamonds" starts off with a spoken word section about Richard's thoughts on how people perceive her and to a degree, other black artists within the industry – specifically women. With a more traditional RnB feel to it, with pianos and plentiful bass, we feel the song morph to the New Orleans-dedicated outro as the piano switches for organ – and begins "ketchup and po'boys".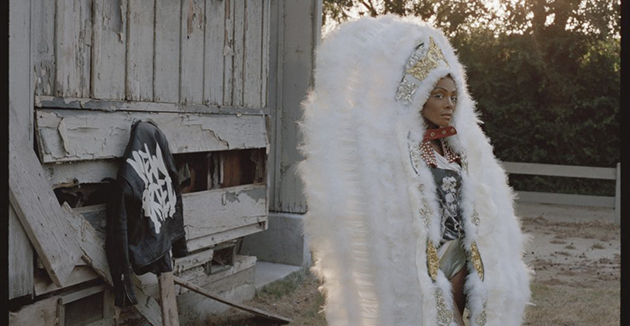 The album is, as the artist, strong. Although there's nothing here that's totally game-changing, it's still exceptional overall. As the song title suggests, Richard herself is definitely a diamond, and a welcome one amidst a saturated genre.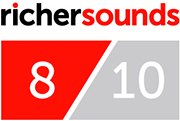 Author: Steve, Chiswick store