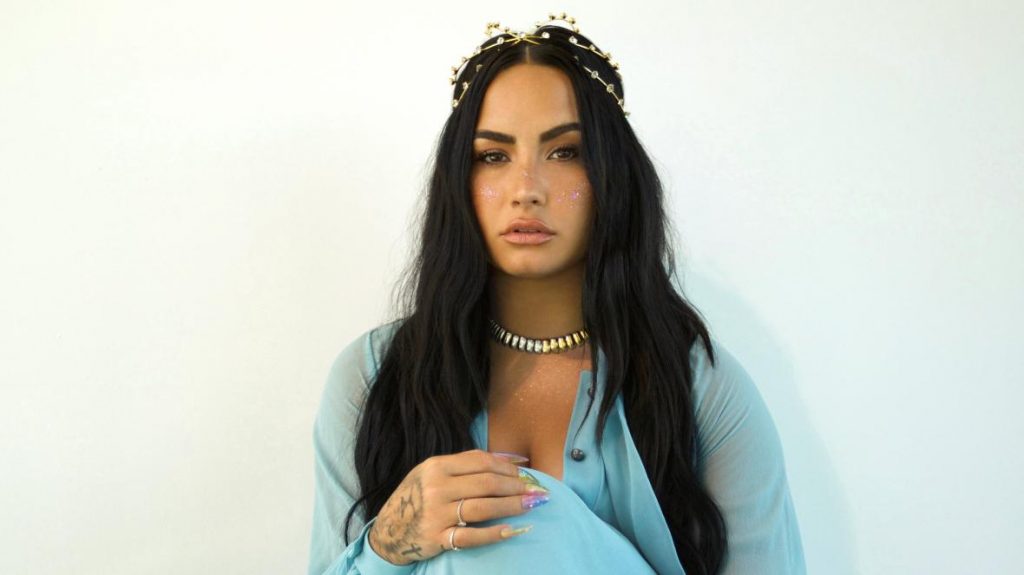 Demi Lovato's new album, Dancing with the Devil…the Art of Starting Over, is their 17th overall, and first since returning from a four year hiatus.
This isn't a hiatus in the sense of creative differences or finding oneself, but rather Lovato's battles with addiction and mental health problems – something that is featured heavily across their tracks on this new release. Lovato has spent their entire life in the spotlight, starting off on Barney & Friends (yes, the big purple dinosaur) and moving onto acting in shows such as Just Jordan.  Despite the upbeat Nickelodeon/Disney-kid tone that much of their album and musical back catalogue exude, scratch the surface of most of their tracks – listen to the tone of their voice, and they are loaded with pain.
Melon Cake, a bright and upbeat song that borders on bubblegum pop – but beneath the cheery bop-beat, the lyrics allude to Lovato's eating disorder set in motion from being a child star, with cakes of watermelon being a regular fixture as they were denied other foods to keep them in shape. The counterbalance between the matter and the actual music leaves a bittersweet taste as the song leads out, that at least they're better now.
The album has already been described as 'the perfect contemporary pop album' and you can see why. Lovato's voice acts as a lynchpin to tie together all the different 'pop' elements that appear across the album.
In 'The Way You Don't Look at Me', Lovato's voice takes on a sadder, slower and more intimate tone. In a world of difference to the bouncing pop of 'Melon Cake', they lay out their insecurities over a more minimalised, balladic instrumental layer with lyrics such as 'I'm not afraid of natural disasters, But I'm so scared if I undress that you won't love me after'. The song feels close, and the fear real – it's simply evocative.
The album isn't without it's missteps – in arguably one of the most overly covered songs, Lovato has their own go at Mad World by Tears for Fears. Whilst they undeniably have the voice to tackle it, it's still feels like a generic cover, and loses the intimacy felt from other tracks. In an album so full of lived experiences, fears and hopes, it just feels flat after such an emotional set of tracks.
In one of the numerous duet/collaboration tracks on the album however, the key track of the album can be found. What Other People Say is an excellent duet between Lovato and Sam Fischer. Whilst Fischer may have written the song for another artist originally, the song has found its perfect pairing with the two singers. Highlighting the pressures of society on younger people, losing your sense of self and changing for others – it begins with a sense of loss and confusion, but as the singers wind into each other more, begins to feel a sense of completion and catharsis.
It may not be instrumentally challenging, and with a long track list that doesn't always keep you gripped, the album isn't perfect.
However, when it (frequently) hits its stride, it is truly an excellent example of how good pop can be. Be it a party/club mix on the surface, or a genuinely great sit-down listen – it's a solid album.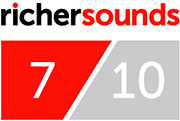 Author: Steve, Chiswick store