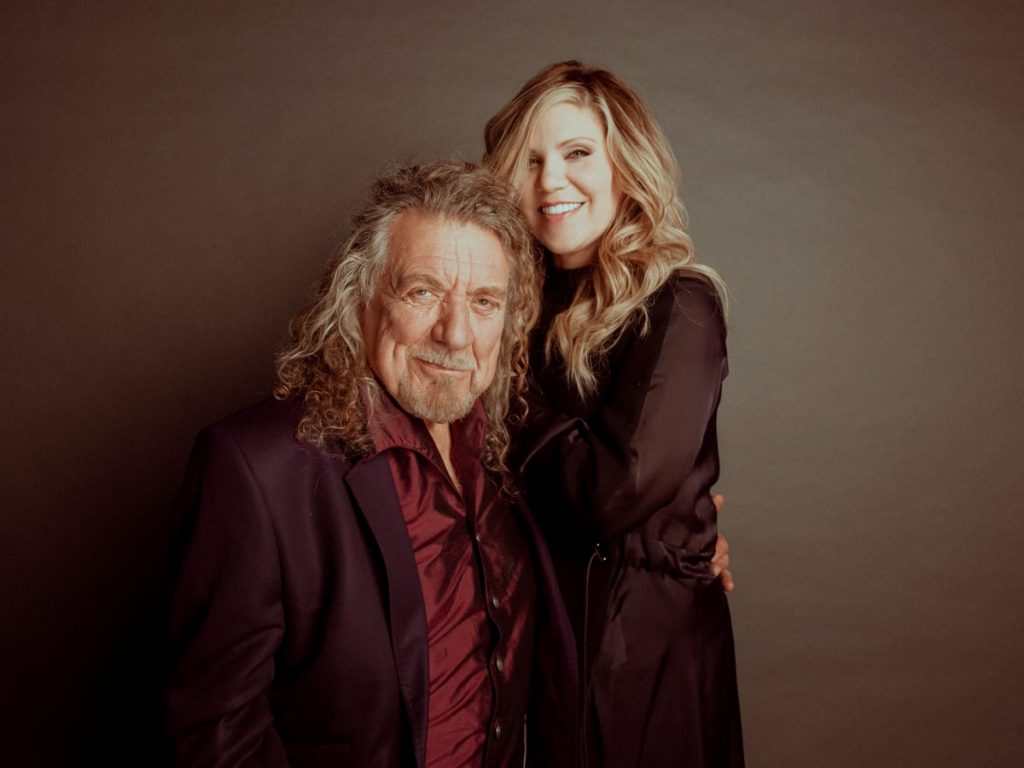 Robert Plant and Alison Krauss are reuniting after 14 years. Separately, these two vocal heavyweights have made up a large portion of Richer Sounds demos in this reviewer's years with the company. However, here on a new collaboration album, will they be requested as much together, as they are apart?
This is not the first time the duo have worked together to produce their particular brand of collaborative magic. Their hugely popular 2007 album, 'Raising Sand', managed to top the US charts and the two were likely to create the same electric vocal chemistry again.
Led gently into the album by 'Quattro' (World Drifts In), the two virtuoso singers harmonise effortlessly from the start. At times the lilting tenor of Plant takes the lead, soaring over Krauss' soulful mezzo-soprano. Backed by seasoned studio musicians, the track takes its influence from Plant's more recent 'world music' influences, with deep, tribalistic drums underlining the track throughout.
However, when each singer takes the lead on different tracks, their influence is felt keenly. 'The Price of Love', is a chance for Krauss to shine. The gentle bluegrass underscore of picked banjos and sliding lap steel guitar allows Plant to take a back seat. With his impressive higher range highlighting the southern belle's rich vocal sets, in the effortlessly gorgeous track.
'Trouble with my Lover', takes a similar folk-country route. It's hard not to draw comparisons to other country stars like Shania Twain and the legendary Dolly Parton when you hear tracks like these. However, Krauss undeniably stands on her own merit here, and indeed on her own works.
Plant is almost easy to forget on this track, only appearing on the chorus lines to add vocal texture and contrast to Krauss' smooth vocals. It's harder to pick out the tracks 'led' by Robert Plant on the album, as Krauss features more heavily in this largely countrified album.
However, in a track reminiscent of his previous work on Kashmir, 'You Led Me to The Wrong', has Plant stand out in the track, amidst a fog of fiddles and resonator guitars. On this track and 'High and Lonesome', Plant takes the lead with less contribution from Krauss. However where she appears, her powerful voice helps elevate Plant's more breathy singing style.
As we move towards the end of the album, Plant's presence is felt more on tracks. With soundstages leaning toward a grander, less intimate scale and with stranger instruments rearing their head. This reviewer would have preferred to have the album less 'split' between the two artists, but as each track is so solid, this really is just nitpicking at this point.
The album is as polished and as easy to slip into as you'd expect from these two veterans. A heady mix of bluegrass and rock/world music that the respective vocalists bring to the album weave together beautifully. At times, their voices sound as one, like in 'My Heart Would Know'. The album is unrestrained by story or concept… and is simply a fantastic collaborative work.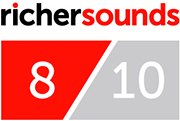 Author: Tom, Cardiff Store