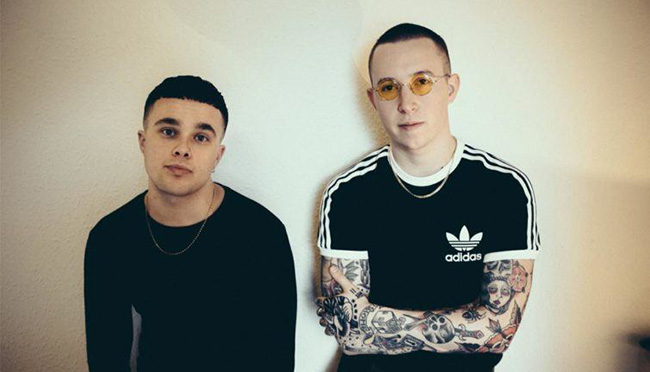 Slaves have been one of the most interesting bands around for the last few years. Bringing an energy and ambition with their sound which has injected some life into the music industry. Read on to find out what we thought of their new album Acts of Fear and Love…
Keeping an individual sound going is always a challenge for any band, let alone one that thrives on the raw energy and upbeat riffs like Slaves. Gladly, we can report that Isaac Holman and Laurie Vincent haven't lost any of the substance that made them a great band both on the stage and in the recording studio. This album continues to thrill and get your feet moving like Slaves have had a habit of doing on their previous outings.
The group was formed in Kent in 2012 as a duo, meaning they have a lot of work to cover between them. The lack of band members has led to the duo keeping things simple, but maximising what instruments they use. An example of this would be the double bass drum on the track "Chokehold", one of the real treats on the album. There is a remarkable energy about the two considering they are providing all that vibrancy between them. The band takes influence from several acts, they have suggested previously that The Clash were a big influence on them and even contributed to the name Slaves, with the band members looking for a name with that same punchy sound. There is plenty of that punk sound in this album too, although personally I found plenty of the angry sound of the Sex Pistols in there, too.
If you ever get the chance to see this band live, either at a festival like Reading and Leeds, or at your local venue, then it's worth it just for their dramatic, physical performance. There is so much dynamism in their on-stage presence. Isaac on drums performs standing up so he can launch into diving kicks mid song or spit out the lyrics of the next track.
Acts of Fear and Love is a bit of a divergence from Slaves' previous albums. The punk-rock sound of singles like "Chokehold" and "Bugs" contrasts nicely with the mellower "Photo Opportunity". It's good to see a band exploring new things with a third record, some bands can stagnate, but Slaves seem to grow and grow. The track "Bugs" is a great first listen if you are interested in exploring Slaves, it perfectly expresses the anger and passion they channel into their performance. It could have come straight out of the 70s with the strained vocals of lead singer Isaac and the rapid-fire drum baseline. Crowds can't help but spring into a frenzy of arms and legs when this track is played.
There is an interesting exploration of what it means to be young on this album. The lyrics often invoke the desperation of those left behind in the digital modern age. On album opener "The Lives They Wish They Had", Isaac lambasts the vanity of the Instagram generation who live for the camera rather than the experience. There is real malice and care channelled into the words 'Poolside poses, but don't fall in/ You'll remove the golden glow from your otherwise pasty skin.'
I got the feeling some care had been put into the layout of the tracks on this album. The vinyl version changed fairly dramatically to an inward focus on Side B with the track "Chokehold" featuring more personal pronouns than the rest of the album put together. You can feel that this was a far more emotional track than some other catchy numbers with lyrics such as 'So cold, you're so cold/The way you turned on me.'
Overall, I thought this album was a real success for the band, moving their sound on but maintaining the energy and catchy sing along choruses which made them popular. They seem to have tapped into an anger among music fans for the shallow nature of society today while still covering a wide range of issues. It is certainly worth exploring for anyone who enjoys their punk music or the raw energy of a live performance. To really appreciate the dynamism of this record, why not pop into your local Richer Sounds store and try it out on some of our great hi-fi speakers today?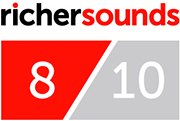 Author: Robert, Brighton store