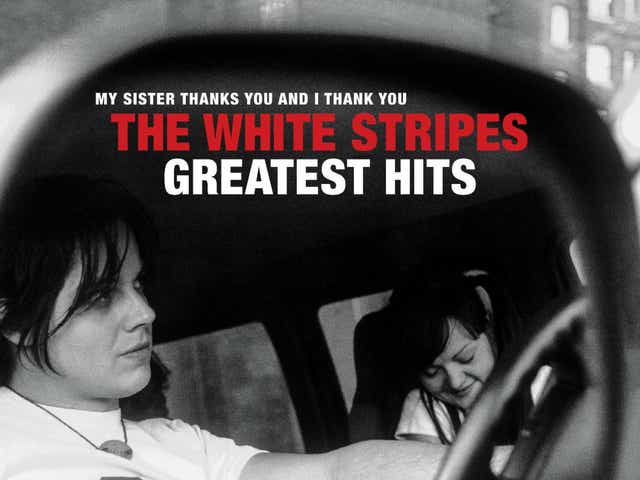 If you're one of the most prolific bands of the past 25 years, how do you narrow down a back catalogue with a wealth of songs to one compilation? Simple; you treat your fans to a beast of a greatest hits compilation. That's exactly what The White Stripes have done with the aptly titled 'The White Stripes Greatest Hits'. The band take listeners old and new on a sonic journey from their budget studio days of the late 90's to their final album in 2007.
Just over a decade doesn't seem like a long time for the lifespan of a band, but for the Detroit native White Stripes, it's a lifetime. During their tenure, they were an incredibly popular band all the way from their debut, 1999's The White Stripes, up to their swan song, 2007's Icky Thump. Often the poster group for crossover music, the band were never afraid to mix and match genres. Primarily a blues rock band, which can be heard on tracks like the stomping 'Dead Leaves in the Dirty Ground' and 'I'm Slowly Turning Into You', they weren't afraid to show a gentler side with ethereal acoustic tracks like 'We're Going To Be Friends'. It was this unashamed desire to write what they want that made them such a draw.
Comprised of duo Jack and Meg White, the band proved that they could make a heck of a sound with just two members. Jack White's wailing guitar innovation is legendary, getting all sorts of tones out of his guitar, showcased best on tracks like 'Icky Thump', while Meg was the glue holding the band together with often simple, yet necessary beats. Revered by their peers and music critics, every album showcased the band's talents in writing catchy and rip-roaring tracks in equal measure.
So, with that all said, how could you encase this lightning in a bottle style of a back catalogue into a compilation, when there is so much to explore? When it comes to compiling a greatest hits, there's a danger of simply putting every single track in chronological order and calling it a day, like so many other bands have done. Thankfully, this is not the case with The White Stripes Greatest Hits.
The track list and its order is carefully considered and planned, interchanging between well known hits and deeper cuts, such as early track 'I Fought Piranhas', which finds itself near the end of the album. It almost flows like a live setlist, which makes sense for a band like The White Stripes who were such an incredible live act throughout their career.
Naturally, all the big hits are here, including their two fantastic covers of Dolly Parton's 'Jolene' and Burt Bacharach's 'I Just Don't Know What To Do with Myself', both of which have the grungy, garage feel you'd expect from the band. And, in an absolutely genius move, the compilation ends with their biggest hit, the astronomically popular 'Seven Nation Army'. A simple bass line that is unmistakeable and now sung in stadiums all over the world during all sorts of sporting events, the track perfectly ends a stellar compilation.
'Greatest Hits' is a perfect way for any new fan to access the band, documenting their rugged rock without feeling like a stale re-telling of their story. There's even things here for a more casual fan, such as myself, who have never really gone back to the early stuff and have simply listened to their more popular tracks and albums. There are some gems that I had never discovered, such as the pounding 'Screwdriver', that have given me an even bigger appreciation for the band and their contribution to music. For the die hard fan, it neatly encapsulates the band's back catalogue into an easy to digest compilation that will have you longing for days past when The White Stripes ruled the world. In other words, 'The White Stripes Greatest Hits' is essential listening.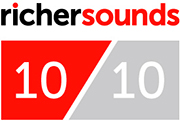 Author: James, Bath store