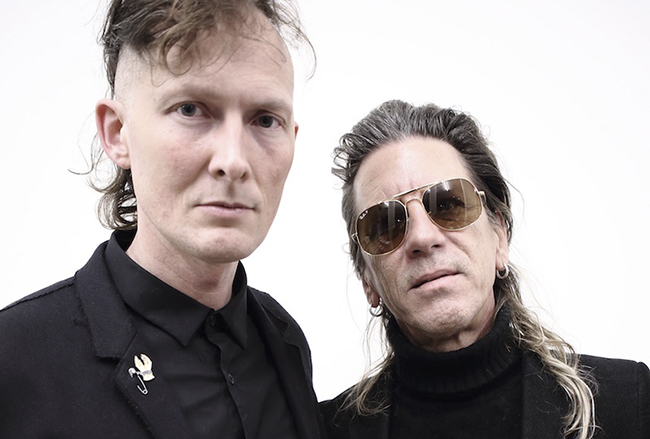 Reality has finally decided to bring together two of the Ambient genre's more prominent artists.
William Basinski (The Disintegration Loops, Melancholia, Watermusic) and Lawrence English (Wilderness of Mirrors, The Peregrine, Songs of the Living and the Lived In) have combined their artistic power to create a journey of emotional, unnerving and captivating soundscapes. Selva Oscura adds two designs to the collaborators already quite large catalogue of ambient works.
Ambient, ultimately, is an abstract form of music. All inferences made on the inspiration and message behind these songs have been solely made, in this instance, on the small amount of information given with the track titles. Typically, the meaning of the song is open to the interpretation of the listener when it comes down to music that's void of lyrics.
Armed with my Oppo PM-3s I embark on a journey into the Selva Oscura.
Opening with "Mono No Aware" we hear a slow build up of ominous echoes which form the atmosphere. As we progress we start to hear some more calming and angelic sounds that stretch on throughout the track. Distant instances of instruments and samples that have been frozen in time seem to be almost lost in the vast depths of the soundscape. They have their time and slowly dissipate leaving a sense of forlorn and loss. While the atmosphere that is created by the frequencies that remain constant keep the track moving forward. The track builds into an all encompassing strain of sound that is both beautiful and haunting. Soon we drift back down to the gentle tones that close the first half of our journey. Every sound that we encounter in this track feels like it has importance. As fleeting as some of them may be, even the subtle swells of the atmosphere feel like they represent a different thought or feeling. The whole release feels alive and organic.
"Mono No Aware" translates to "the pathos of things"; a Japanese term used to express a feeling of sadness towards the constant changing of the beauty of life. This fits well for a track which evokes feeling of melancholy and nostalgia.
"Selva Oscura", the title track, translates to "Dark Wood". Seemingly a reference to Dante's Inferno. The track starts a bit lighter and more ethereal compared to the opening track. As we delve into the depths of the track we soon find ourselves lost and disoriented. One last look back at the light from the opening of the track, before we find ourselves deep in the stretching void of Basinski and English's dark wood, that is now our own.
'In the middle of the journey of our life, I came to myself, in a dark wood, where the direct way was lost.'
An excess of confusion, the dark happenings of sound become intense and twisted. The echoes and unnerving sounds create a sense of uncertainty. Perhaps reflective of how unsure and confused we are in life. Clattering ominous sounds fill the soundscape. There is no real telling of what is happening. Very unsettling.
A barrage of deep echoes fills my headphones and mind. Constant unnatural sounds filling the void. Soon the ethereal sound that we opened with starts to slowly bleed in. Leading us safely out of the depths of the Dark Wood.
'It is a hard thing to speak of, how wild, harsh and impenetrable that wood was.'
Soon the track drifts off into faint string of gentle sound, which eventually fades into nothing, closing the journey.
'It is scarcely less bitter than death: but, in order to tell of the good that I found there, I must tell of the other things I saw there.'
A very visceral experience from this piece. Basinski and English definitely know how to set a scene.
An abstract look into a life that is bittersweetly looking back at a time they miss, and ahead to the Selva Oscura that they find themselves in? Or simply a collaboration of sounds with some profound track titles? Either way I find this striking release from the two giants of ambient has resonated with me. I look forward to seeing what these two artist have in store for us, whether it be another collaboration or individually.
If you are want to hear this journey in its full glory why not visit us in store for a listen to some of our fantastic hi-fi products at your local Richer Sounds?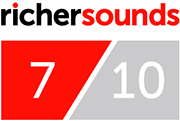 Author: Jack, Bristol store