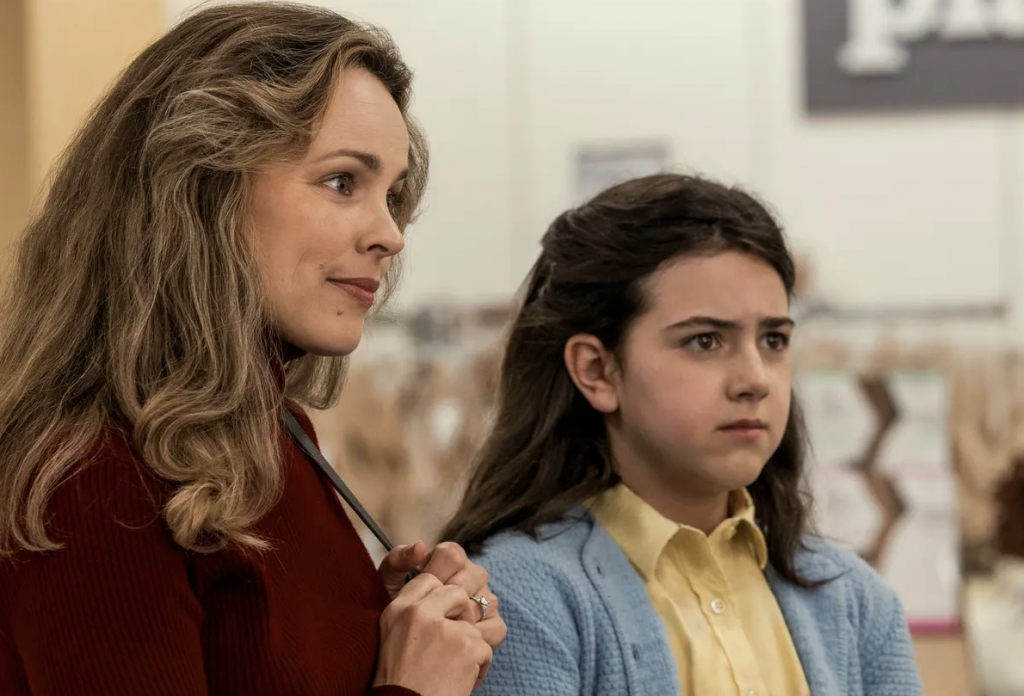 Eleven-year-old Margaret who is moving from lively New York City to sleepy New Jersey, is about to turn 12 and start a new school. With her new-found growing pains and mixed religion parents, could her life get any worse?
From the best-selling author Judy Blume and a constant best seller in The Times top 100 books of the last century written in English, 'Are you there God? It's me Margaret' became a must-read for girls growing up in the 70's and turned millions of pre-teens into readers. Directed by Kelly Fremon Craig who previously gave us much loved 'The Edge Of Seventeen', we are witness to the world of a young, almost 12-year-old girl who must navigate the trials of a house move away from her much-loved vibrant NYC and Jewish aunt to the suburbs of New Jersey where everything is new and about to get extremely awkward.
Starring the brilliant Abby Ryder Fortson, who at 15-years-old has already been in the industry for over a decade, previously making her way in Hollywood in both of the first two 'Ant-Man' films. As the title character, we see Margaret's world of trying to fit in with new friends, and tackling the discussion of boys, brassieres, kissing and the race to the first menstrual cycle.
Set in the 1970's and lovingly created with the feeling of the book – if not better (according to the author) the film also stars Rachel McAdams as Margaret's artistic, non-practising Christian mother Barbara Simon. Volunteering for every school PTA activity to help her family fit in, and Benny Safdie (of the upcoming Oppenheimer) as Herb Simon, her loving Jewish father.
Also, in the capable hands of Kathy Bates as the supportive and quick-witted Jewish aunt, who sees her time and indeed her grandchild slipping away from her as the young family make their move north over the river to start their new life. One thing this film delivers on is the ability to show off young actors who have fantastically honest screen presence.
The film doesn't only deal with every girls' problems of being a pre-teen, but also the world of faith and religion and how this can affect families equally in both good and bad ways around the world. The beauty of the film is what can be a tough topic to deal with becomes far more approachable through the eyes of an innocent young girl. Touching on Judaism and Christianity we see the world as traumatic and divisive, but also fun which helps to put the story across. There are parts in this film that strike through the heart and leave one wondering what the point of any faith is? With Margaret praying to God, are we seeing coincidence or the great almighty helping us along through each day's trials?
With a comparatively modest budget of $30million, the film looks great. It's easy to take for granted the fashion, hairstyles and surroundings in period style films such as this, but it's all wonderful and really helps establish the world we're seeing. With a soundtrack that mostly merges into the background, the film chooses it's moments carefully to punctuate the emotion. Such as George Harrison's 'My Sweet Lord', for example.
Given the film's fairly deep topics, which can be tricky if done badly, the overall feeling is light and humorous. This reviewer wanting to see it again is a testament to the actors and filmmakers who have managed this superbly here. Abby Ryder Fortson will surely be more front and centre in her new roles and with the ability to grow into her acting with age, she will surely become a force to be reconned with.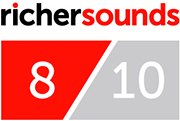 Author: Piers, Maidstone Store