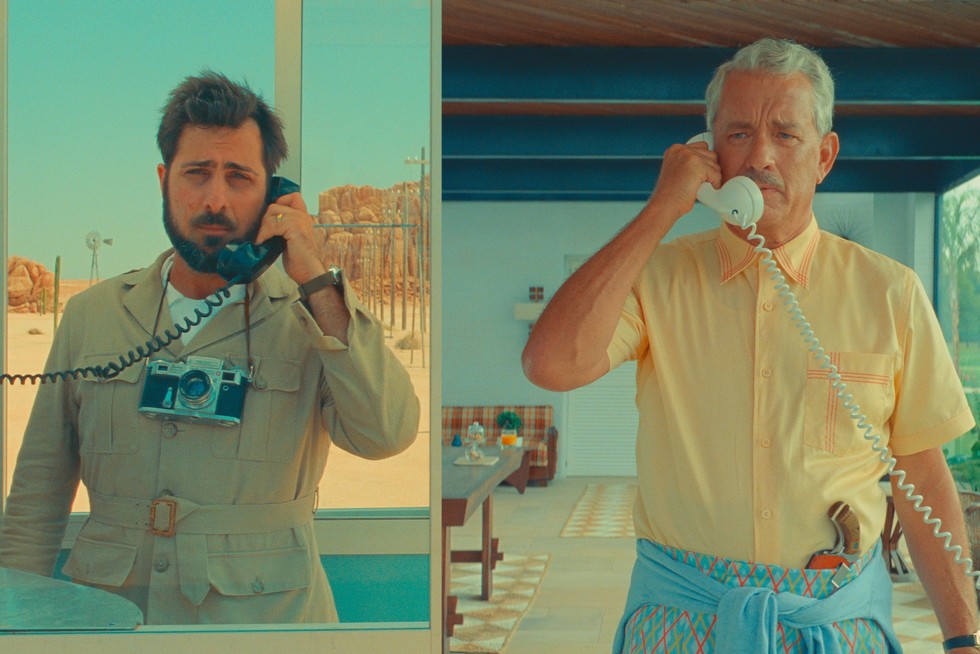 A space cadet convention is interrupted by something other-worldly in a fictional small town known as 'Asteroid City'.
Directed by Wes Anderson and with long-time collaborator and cinematographer, Robert Yeoman, comes his latest wittily dry movie that looks lovingly at a tiny section of 1950's outback America and the beauty and pain that goes alongside notoriety and loss. Backed once again by multi–billionaire Steven Rales, who incidentally voiced Beaver in 'Fantastic Mr Fox', the $25m budget is staggeringly low for the all-star cast delivered here.
Primarily shot in vivid 'Kodachrome' colour and with Anderson's trade-mark visual symmetry (a vertical centre line can be drawn through the majority of his shots) the film starts with a train entering from the left and exiting in reverse fashion, this theme runs through not only this movie but the majority of his past offerings to superb visual effect and it's the same here.
Technically, this film delivers on several levels but in itself is overly complicated for the sake of art. We are quickly introduced into the black and white televisual Asteroid City 'play' by our Host, Bryan Cranston who in turn introduces Edward Norton's, Conrad Earp, who is our playwright for the above. Confused yet? Split into 3 acts as described by our host, and in turn into their own scenes, the play/film is broken down for the audience as a meta exploration of love, loss and creative expression. All presented as both the colour televised 'play' set in Asteroid City… and black and white behind the scenes creation of it.
With our main protagonist, Augie Steenbeck, (Jason Schwartzman) a war photographer and recent widower to Stanley Zak's (Tom Hanks) daughter – and father of four including his son Woodrow (Jake Ryan). They are attending the 'Star Gazers' convention alongside other junior 'brainiacs', including Shelly (Sophia Lillis) to receive prizes for outstanding applications to science. However during one of the ceremonies, an actual visitor from another world (played by Jeff Goldblum) appears much to everyone's surprise. This latter part of the film sees the town locked down as they attempt to make sense of the event.
The overarching theme during all this is the loss of Augie's wife and his interaction with his son and triplet daughters after informing them of their mother's death. His release in turn from his 'real world' is assisting Midge Campbell's read-through of her loss that her own character is meant to be conveying in her play. There is also a lovely interaction between Woodrow – an awkward outsider – and Dinah Campbell (Grace Edwards ) who sees the beauty in his shyness and his brilliant mind.
As a juxtaposition to the gorgeous pastel colours of the set, we find ourselves intermittently return backstage to black and white with the play's film director (Adrien Brody) and his pains of marital breakup that partially mirror the onset storyline. With Margot Robbie also making a brief appearance as Augie's dead wife, known as 'The Actress'.
'Asteroid City' is joyfully put together, the intricacies in the story telling are something to behold and on the whole are delivered extremely well. The intricate web does begin to weave then unravel itself as the film progresses, so full attention is needed to fully understand Wes' view here. The notable oddity is Tom Hanks who has too much acting heart to bring himself down to this style of dryness, yet he still delivers. With an A-list cast that is far too long to mention all, Anderson's magnetism for stars seems only to be growing.
The last thing to say here is that not everyone will love every Wes Anderson film. His mind seems to race at 100 hundred miles per hour, yet the script is purposefully deadpan and low key which has worked beautifully in such films including 'Fantastic Mr Fox' and 'The Grand Budapest Hotel', but struggles to keep the audience on side here. In one part of the film, we are delivered a repeated line "You can't wake up if you don't fall asleep…" This may unfortunately be an eventuality for some here.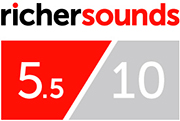 Author: Piers, Maidstone Store