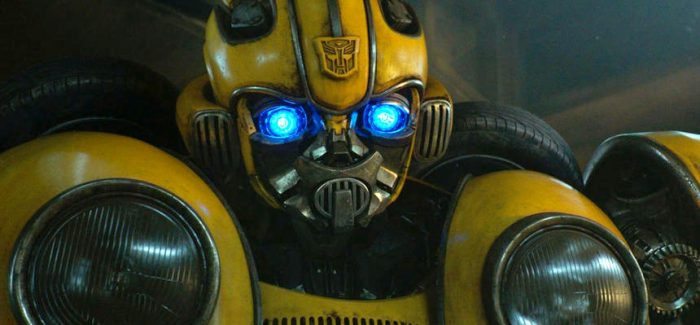 Having escaped a war on his home planet, Autobot Bumblebee crash lands on earth but is relentlessly pursued by the evil Decepticons.
Narrowly avoiding death he takes refuge as a VW beetle in scrap yard until he is awoken by Charlie Watson (Hailee Steinfield), a 16 year old girl who really needs a car but is in for a shock when she realises what she is really dealing with! Set in 1987, we are firmly in prequel territory here…so how does it compare to the films that came before it?
Rightly derided as one of the worst blockbuster franchises ever, Transformers' reputation is in tatters, so it's fair to say that Bumblebee needs more than a little energon to get bums back on seats.
It's a relief then that bad comedy, overtly sexualised female characters, racist stereotypes and crap robot designs are finally off the agenda! Handing the reigns to Kubo and the Two Strings director Travis Knight is something Paramount should have done years ago and he feels like a man who finally understands the franchise – silly, innocent fun centred around transforming robots that can entrance adults and children alike.
Taking more inspiration from family friendly 80s fare hasn't done Bumblebee any harm at all, think E.T.and Short Circuit if you want a comparison. Bumblebee himself is a genuinely likeable character and has more charm than all the uncharismatic bores from the Michael Bay versions put together. He isn't the only winning performance though, Hailee Steinfield is excellent here and her awe of her new robotic friend gives the film genuine heart. John Cena is also great as the 'G-Man' on the tail of the wayward Autobot and proves he has the touch to deliver some of the film's best lines even if he feels a little side-lined towards the end.
The set pieces are excellent and the opening on the Transformer's home planet (Cybertron) will be wish fulfilment for anyone who grew up on the original animated series. On that subject there is finally some sort of reverence shown for the source material as the robots stick closely to their original designs. Whilst it may just be a cynical ploy on Paramount's part to bring die hard fans back on board with their live action films, it works like a charm and it's an absolute joy to finally see your favourite childhood toys looking like they should on the big screen.
There are some corny moments that perhaps should have been left on the cutting room floor but you can't help but feel that this could be the fresh start the franchise desperately needs and you'll likely leave the cinema with a feeling of what could have been achieved by now if this is where it all started.
Now somebody please hand Travis Knight the rights to remake the animated movie and he may yet light our darkest hour!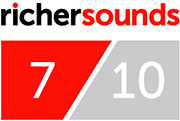 Author: Paul, Bath store