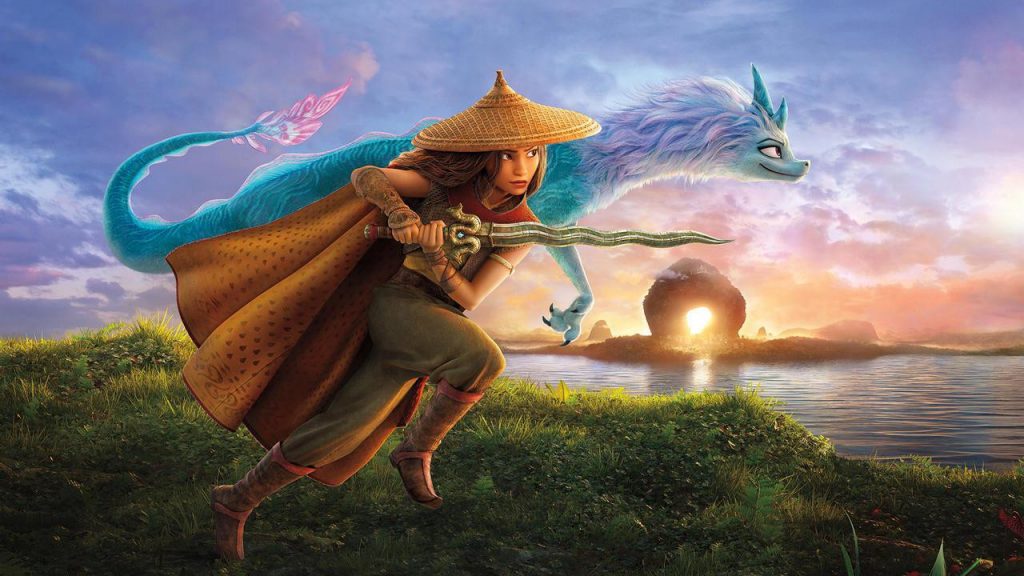 Disney's latest multi-platform release, Raya and The Last Dragon, adds a new world-saving warrior to their box set ranks.
The film introduces the fantastical world of Kumandra, a once a harmonious commune of humanity and dragons. As is too often the case a world eating darkness threatens all, until the dragons sacrifice themselves to turn the tide. A long time later the world has found new ways to tear itself into pieces on its own and it's about to get a whole lot worse.
Colourful and packed with larger-than-life characters this is certainly true to the Disney formula. Meet Raya, a warrior in training under her father's watchful eye. Trying to piece together a fractured society, this hopeful pair spark a catastrophic change. Left alone in the world, Raya must fight to restore balance and hope. Along the way Raya meets a helpful and diverse bunch to help her quest, notably a major part voiced by Awkwafina who always makes a great impression. I did find Raya's arch nemesis a little blunted in their potency, only due to the obviousness of the inevitable plot of people putting aside their differences. It is pleasing however to see a much more female driven story with three-dimensional characters, and a break away from having to involve a conventional love story. There certainly were parts that surprised me at the end but despite the dark nature of the story, I rarely felt the threat was irreversible or unescapable throughout the middle of the movie. This could also be to do with the strength of Raya and her team, who frequently show themselves to be superior. Disney often focuses on the long road to recognising characters' powers, whereas here that struggle is largely only reflected in flashbacks for each character. All together it seemed like there were less subtle moments often placed for the adult watchers, as we are not the target audience it is surprising that it notices so much. The lack of any musical numbers also didn't hit me till after, in retrospect it definitely added to that niggle through the films that there was something different going on.
The art style and animation are, as always, up to the usual high Disney standards. Using a hugely colourful back drop for those with HDR ready TVs or a decent OLED panel, this is going to look incredible. The world takes strong inspiration from Asia and delivers up some gorgeous geography. As Raya travels, there is a good variation to the terrain and the people and towns each have a very unique identity. Knowing how much Disney likes merchandise, I am sure there will certainly be some very cool costumes coming up, that perhaps offer a bit more diversity from the usual Disney princess dresses.
Overall, the film will certainly be a hit for children and adults alike. I personally would still place Moana and some of the other Disney movies above Raya, but it is a strong entry that does nothing really wrong, a lot right and changes enough of the format to feel fresh. It makes a considered effort to show light triumphing over darkness and I am sure that is a message that will resonate well in the year 2021.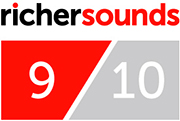 Author: Joe, Bath store