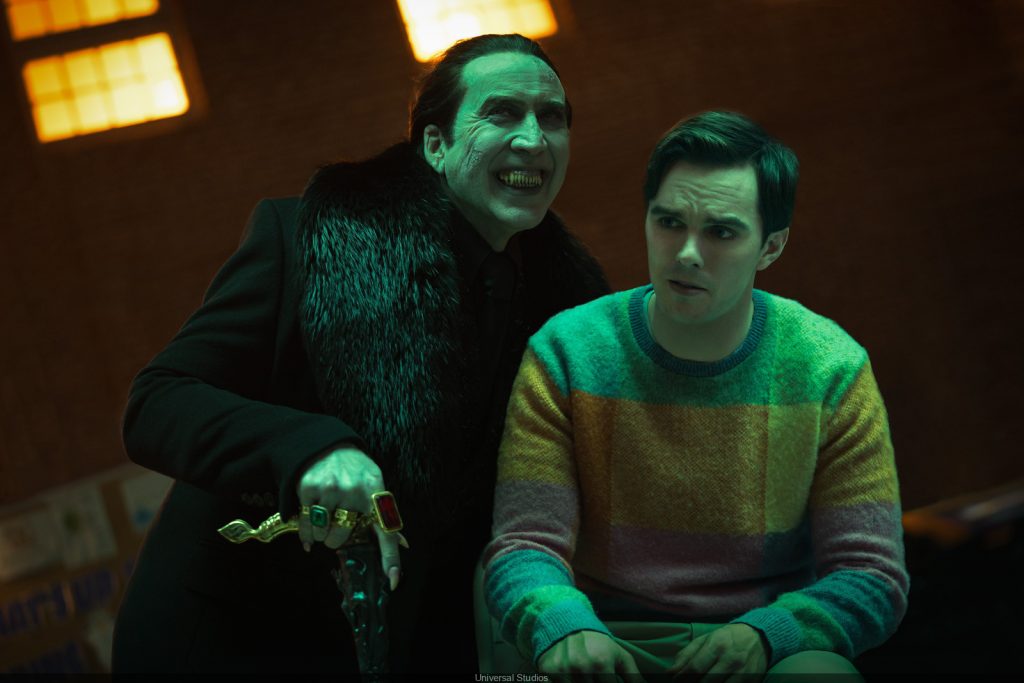 Living for over a century under the rule of his blood-sucking master Dracula, Renfield is finally looking for eternal escape; but at what mortal cost?
Directed by Chris McKay, who gave us the marvellously colourful and witty 'Lego Batman' film, we are now thrown into the bloody world of not only Dracula, but more importantly his assistant and indeed blood sourcing lifeline, Renfield. Starring the one and only Nicolas Cage as Dracula with Nicholas Hoult (Mad Max) as our title character, we are given the newer incarceration of the 125-year-old story, but this time told from a different point of view.
From an original book written by Abraham Stoker in the summer of 1897 based upon the very real 'Vlad the Impaler', 'Renfield' gives us the new perspective to suffer immortality by consuming insects for his own life source and power. Brought into this newer more fun era of well-produced, big budget cinema, Renfield is no longer depicted as the mad assistant but of his own torn up, downtrodden mind, desperately trying to untether himself from the master who in turn is keeping him alive and free from prosecution to kill at will.
As well as our main stars Cage and Hoult, Awkwafina (Crazy Rich Asians) as Rebecca Quincy. The sharp minded Los Angeles cop, and vengeful daughter of her disgraced father, is constantly looking for a way or means to bring down mob boss Teddy Lobo (Ben Schwartz) under the tough rule of his mob mother played by the lesser known Shohreh Aghdashloo. The energy of this new alternative depiction is based in the current day, and the colours are far more vivid than we have come to expect from past outings with previous directors. Looking as though it is written for Cage's over the top/massive talent, he seems to be in his own narcissistic world with the film going in another direction.
The film in itself cannot be taken too seriously and with Awkwfina's slick humour guiding the ship we are in for a fun ride in shallow waters. Well-made and brought together within the appropriate running time of just over 90 minutes, the action is mostly fast and over the top, and well-choreographed with severed arms used as weapons and with bodies piling up left right and centre nothing is taken too seriously.
Cage's mixed history with past roles have far more weight than this such as 'Face/Off' and 'The Rock' being his more successful, and with this to be playing to his overacting abilities which leaves you wondering who else could have played this outlandish role quite so well even with his criminally low screen time he packs a punch. Although Hoult is the film's main protagonist, it is Cage who steals the scenes with Awkwafina coming in a close second. It is unlikely we will see a second iteration of Renfield by this director, but our breath will be held for Nicolas Cage in similarly colourful roles as this will be the treat we know he was made for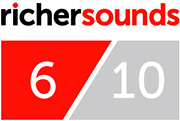 Author: Piers, Maidstone Store.