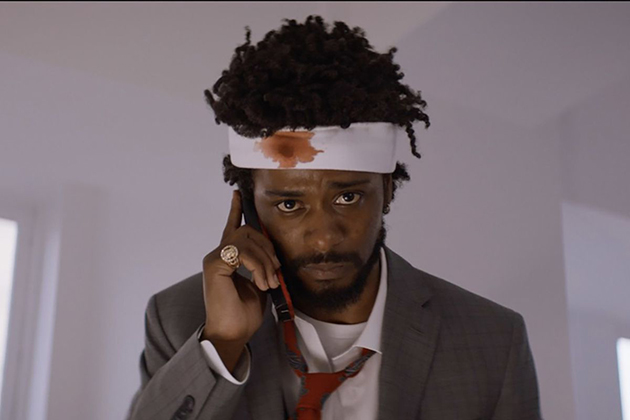 Having struggled to find employment Cassius Green (Lakeith Stanfield) takes a job as a telemarketer and is let in on a secret that could take him all the way to the top but this puts him at odds with his artistic girlfriend Detroit (Tessa Thompson) who doesn't like the changes she sees in him…
Sorry to Bother You would be powerful and self-assured filmmaking from any director so it's surprising to see such a bold film from a first time writer/director. Boots Riley had been working on the script for years prior to production and that attention to detail and passion for the project is evident from the outset. The satire works on many levels, the skewering of corporate sales culture is up there with Office Space and if you throw in the attacks on casual racism you have a very powerful film on your hands. The "office party" scene, in particular, is so painful you won't know whether to laugh or cry.
Thankfully though the politics never feel forced and the writing is strong enough to show balance across both sides of the spectrum, the put-upon workers and the high-flying salespeople both have something to learn here. You are never left feeling lectured and the script gives you enough room to breathe as an audience that you can thoroughly enjoy the comedy on offer. That comedy is what makes the film really hit home, hands down this is one of year's funniest films and not only do the gags come thick and fast, they pretty much always land.
Its not just the satire that works though, the film's bold visuals give this an identity all of its own, Michel Gondry is almost certainly an influence here but one that is never over used and Boots Riley offers a enough individual flair that it really adds to the character of work, resulting in Sorry to Bother You feeling like one of the freshest and most original films of the year.
Lakeith Stanfield is nothing short of superb here. He's been flying under the radar with some incredible supporting roles over the last few years but Sorry to Bother You marks the arrival of a new star. Tessa Thompson once again proves why she is one of the hottest tickets in town and her performance (and indeed earrings) means she steals almost every scene she is in. The supporting cast are no slouches either, Armie Hammer as a sleazy cocaine-addled CEO is a particular delight and its always a pleasure to see Danny Glover on screen no matter the role.
Whilst the quirky nature of the film (and indeed some of the unexpected twists and turns of the plot) won't be everyone, Boots Riley has delivered a brilliant debut and with it arguably the best comedy of the year, miss this at your peril!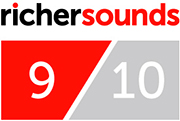 Author: Paul, Bath store