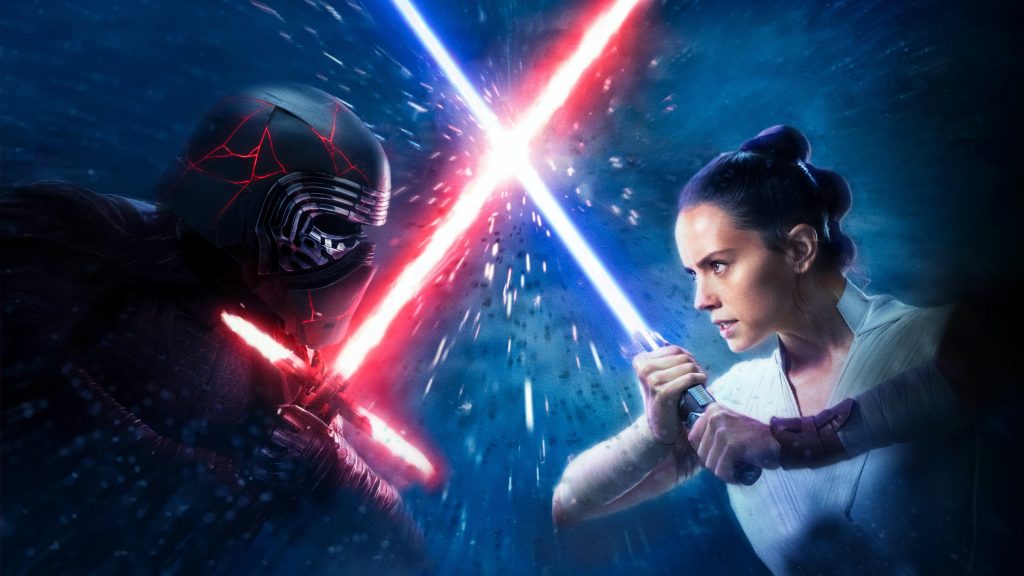 A voice calls to Kylo Ren (Adam Driver) from a distant world while Rey (Daisy Ridley) struggles to come to terms with her past as the epic 'Skywalker Saga' comes to a conclusion.
With viewing experiences such as this one, I am normally in a state of mental and emotional overdrive. I would usually say that, in writing this review, I wouldn't know where to start. Thankfully, the ninth (and supposedly final) instalment in the forty-year Star Wars saga solves this for me within its first ten minutes. This opening, perhaps the most rushed sequence of woefully incongruous narrative revision I have ever seen in a franchise film, says everything I need to say in opening this review. Even the famous Star Wars title crawl is haphazardly treated here, a far cry from its original use in establishing the state of the galaxy and to tease the adventure to come. The Rise of Skywalker shamelessly drops the bizarre return of an old threat into a few sentences, while the remaining paragraphs go on to elaborate a character motivation that is immediately reversed in the following moments. I was in awe at how effectively this opening seemed to sketch what was to come as my anticipation sank. From its very start, director J.J. Abrams and co-screenwriter Chris Terrio make their intentions for The Rise of Skywalker so bluntly clear: in 2019, it is indeed possible to write a script from the notes of Twitter, YouTube and Reddit.
As a whole, The Rise of Skywalker proves two things of this trilogy: the first being that, evidently, not a single idea of a clear narrative was mapped out for it from the start. Secondly, on a broader scale, it shows how this trilogy been a cinematic beacon for the new Hollywood era of reaction. An era where 2015's The Force Awakens was a reminder of Star Wars' past that sought to appease over a decade's worth of Star Wars Prequel haters. Where 2017's The Last Jedi was allowed to go in a few strange and unexpected places because its predecessor was decried as far too nostalgic. And now, in 2019, where The Rise of Skywalker aims to appease legions of fans enraged by decisions made in The Last Jedi, by disastrously blending an attempted re-do of that second instalment in its first half, and using a through-line of fan theory pacification to deliver a ridiculously overblown finale in its second half. Abrams and co are so noticeably buckling under the weight of several chains, and one can only imagine the nightmare that this film's production must have been. No matter how much they may try to state otherwise, Lucasfilm President Kathleen Kennedy, along with Abrams and Terrio, are all shaken by the reaction to this era of Star Wars, while simultaneously battling with the desire to show some sense of narrative cohesion, and end a forty-year series satisfyingly to boot. While this is an immense task for anyone, one could at least hope for some semblance of ideology to drive this story to a close. Alas, most heartbreakingly of all, The Rise of Skywalker backtracks on one of The Last Jedi's most uplifting messages, regressing Star Wars to a petrified state of heredity.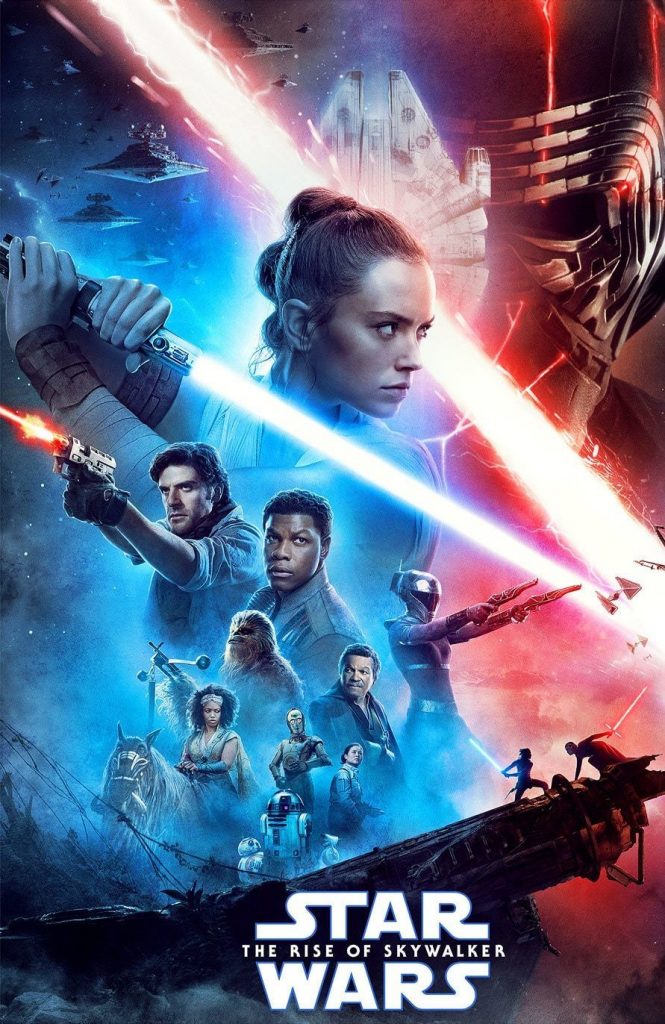 It's not a complete disaster. Props must go to the astonishing work of the puppetry and animatronics department, who have created a beautifully charming landscape of new creatures and droids that we all love Star Wars for. Sparks of excitement occur throughout thanks to the efforts of the stunt and SFX teams to deliver some decent action sequences. Most important to mention though is the wonderful cast, who make for the best part of the film. Daisy Ridley and Adam Driver are so in-tune with their characters that they do their utmost with the material given, and Ridley delivers what is easily her best, most nuanced performance. John Boyega's Finn and Oscar Isaac's Poe are great together, and especially so with new additions Keri Russel as Zorii and Naomi Ackie as Jannah. Billy Dee Williams makes his long overdue return as Lando, fitting back into the role with effortless charm. Most notably of all though is Anthony Daniels, helping to make what is perhaps the most consistently entertaining thing in the film with his endearing and funny performance as C-3PO. By being the best element, though, it makes the efforts of these stars all the more tragic, as they flounder through a script that does their characters' journey's no justice.
I have kept this review purposefully light on details for a reason, as I genuinely want anyone reading who is still interested in seeing The Rise of Skywalker to go in and see the story unfold for themselves. As someone who loved (and still enjoys) Rian Johnson's controversial The Last Jedi, I know what it is like to find legitimate delight in something you are repeatedly told you should not. I also know that, as a child of the Prequel generation, the opinion on Disney's sequel trilogy will change with time, and that in the end it will all be part of what makes someone's Star Wars. Sadly, for myself, The Rise of Skywalker is a stupefying example of what happens when those with the power to tell a story fall to the whims of the loudest audience members. Those who are all shouting at once how to write the ending, with each idea as discordant as the last. It is the antithesis of the fact that stories reach different people in diverse ways; a depressing icon to the cold void of a faithless narrative. While pleasing only itself, it is trying to please everyone else with a transparently cynical grin. In its supposed rise, the 'Skywalker Saga' ends with an embarrassing fall.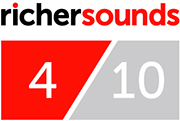 Author: Tom, Chelsea store