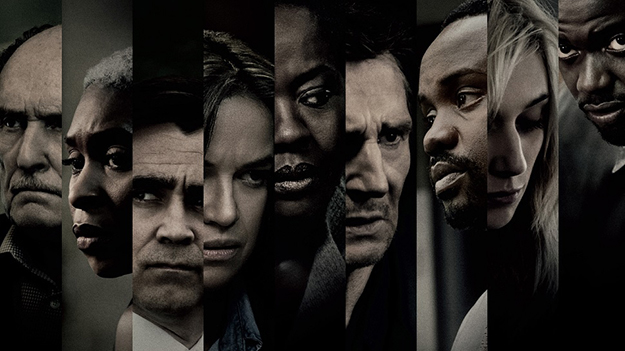 With his last film being the multi award-winning 12 Years a Slave, it's fair to say that the expectation for Widows, the latest film from Steve McQueen, was fairly high. If you add writer Gillian Flynn (Gone Girl) and an incredibly talented all female ensemble cast into the mix, then you can level that excitement up by another ten notches…
Expectation though is not always a film's best friend, so it's something of a relief then that (for the most part) Widows delivers on its promise and we have a remarkably well shot and progressive thriller on our hands.
Widows opens in contemporary Chicago, after a failed heist (a superb opening scene), four women are left widowed and saddled with the debt of their deceased husbands. Led by Veronica (Viola Davis) they take their future into their hands and plot a heist of their own to clear the debts.Viola Davis leads a fantastic cast and whilst her character certainly stands out as someone not be trifled with, all the cast are on top form here. It's great to see Michelle Rodriguez step into a more serious film and Elizabeth Debicki certainly should get more roles on the basis on what we see here, rounding out the cast is another rising star Cynthia Arivo and she follows a film stealing turn in Bad Times at the El Royale with another cracking performance here. What really works is that these are properly fleshed out female characters, the writers haven't just taken male archetypes and 'gender swapped' them.  Not only that but it's great to see women running rings around the male characters and using their presumed masculinity and dominance against them.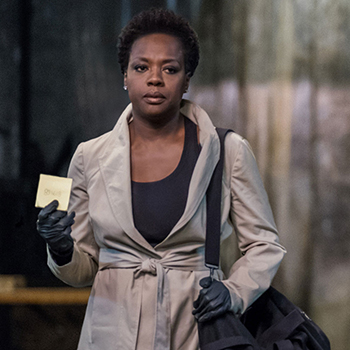 The notion of a more artistic director taking on a traditional genre piece is also an exciting one and McQueen doesn't disappoint here, the film looks incredible and there are auteur touches abound. One particular stand out scene involves a conversation between Colin Farrell's slimy politician and his aide taking place in the back of a car but McQueen opts to shoot the action from the car bonnet which takes you on a visual journey from the poor Chicago projects to the ostentatious city centre, establishing a class divide quickly and effectively without overtly politicising events. It's not all plain sailing though, the film suffers from some pacing issues and it drags a little around the middle, it is perhaps a victim of its own success here as the explosive opening really makes you want to see how McQueen handles the heist that the film is building to.
A plot twist two thirds of the way through (no spoilers) will be divisive and acts as a distraction from the main drive of the film, not to mention just feeling a bit silly. It may well have been carried from the original TV version but that doesn't mean filmmakers can't or shouldn't make changes to fit the film. The heist itself is more than worth the wait though and delivers one of the finest action scenes of the year, incredibly tense and delivering some unexpected twists, you will be glued to the screen.
Despite some minor problems, Widows is a cracking thriller and does more than enough right to make it worthy of your time, oh and it's a damn site better than Ocean's 8 as well.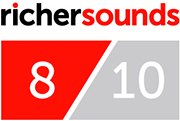 Author: Paul, Bath store