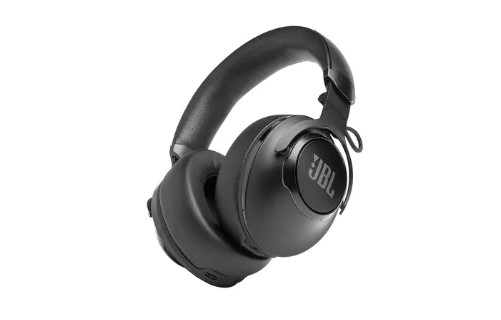 With Christmas right around the corner, it's time to start taking a look at some potential gift ideas – and few will be more popular this year than a pair of wireless, noise-cancelling headphones.
Legendary speaker manufacturer JBL have updated their offering, with the all-new CLUB 950NC just one of a range of CLUB-branded designed in partnership with some of the world's top DJs. Let's take a closer look…
The CLUB 950 NC is an over-ear, closed-back design, making it ideal for use on the go, but also in any situation where keeping outside noise to a minimum is desirable. The large, padded ear cups give a nice fit around the ears, and didn't get too hot or sweaty over time. Likewise, the level of clamp was comfortable, giving a secure fit that didn't feel like it was squeezing too tight after long periods of use.
With adaptive active noise-cancellation built-in (try saying that after a few Christmas drinks!), even the loudest of environments is easily dealt with, allowing you to hear all of your music or podcasts without the intrusion of the background noise that busy train stations or bus depots throw at us on a daily basis!
As we alluded to earlier, the real ace up the sleeve of the CLUB 950NC is JBL's fledgling partnership with some of the biggest DJs around, making an equaliser preset that can be used by the headphone to mirror the sound these artists get from their own home setups. Simply download the free JBL app to your smartphone or tablet and adjust from there, selecting the DJ sound that you're after.
Oh, and if you're still after a bit more bottom end, even after picking your favourite preset, you can use the dedicated 'bass boost' button on the side of the headphone for even weightier bass performance!
Battery life from the CLUB 950NC is a stellar 55 hours when using the headphone without the active noise-cancelling, and still manages a hefty 22 hours with the ANC switched on – more than enough for even the lengthiest of journeys!
The inbuilt microphones make light work of voice-calling, giving clear and clean reception when used. These microphones also allow for compatibility with both Google Assistant and Amazon Alexa voice-controlled assistants, giving easy access to some key features without even having to remove your phone from your pocket!
So, that's the feature list – now, how do they sound? In a word – powerful! Bass has a huge amount of punch, but with excellent control, and with the range of presets available to choose from, you can really tailor the sound to your own preferences. Treble performance was very good, with crisp and detailed highs that transition nicely through to the mid-range, making the CLUB 950NC not just good for dance or bass-heavy music.
JBL definitely have another winner on their hands with the CLUB 950NC. Both performance and build are fantastic, particularly at this price point. The DJ tie-in is a nice addition, and the presets on offer make great performance benchmarks. Anyone after a set of noise-cancelling over-ear headphones would do very well to check these out!
Learn more about the JBL CLUB 950NC headphones. 
Author: Chris, Liverpool store