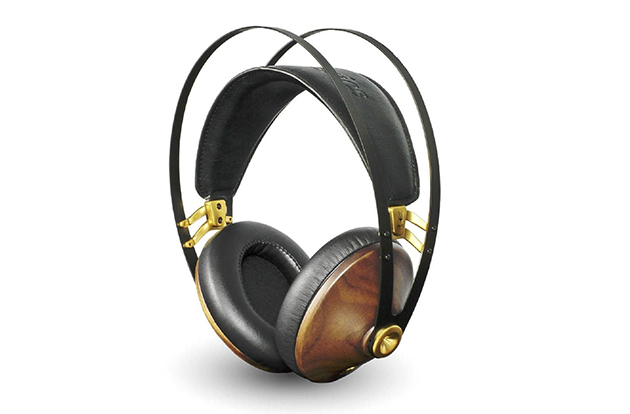 When it comes to headphones there are plenty of options to choose from. How do you differentiate yourself from the rest in a crowded marketplace? Read on to see how Meze Audio sets itself apart… with a touch of gold.
Most people will not have heard of Meze Audio. Being a headphone company from Romania, with a small but expanding range, that's not all that surprising. Meze Audio's 99 Classic are their first foray into the headphone market, and they've created a few waves. The design of these cans is what strikes you first. While some may not enjoy the industrial design of the steel headband, I personally quite like it. There are two hardware finish options; a bold yet classy gold finish and a more discreet silver finish. The cups are made from a single piece of sanded and polished walnut.  The whole process of hand making these cups takes about 45 days to ensure the right quality. That attention to detail is the first thing to set them apart.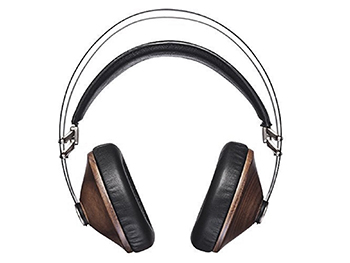 When we get our hands on a pair of these headphones we're immediately impressed by the quality of the build. The second thing we notice once we pop them on is the extreme comfort. These are probably the most comfortable headphones we've ever worn. The faux leather cups provide a snug fit on the head and the headband automatically adjusts to fit your head. No faffing around with adjustments here. You just pop them on and enjoy.
Comfort is a big deal for the 99 Classics, they're designed with home listening and long flights in mind. To cater for both these situations Meze have included a longer 3m cable in the box as well as a 1m one with in-line microphone. There is also a travel pouch to protect them from being bashed around on the move. Meze have even snuck in an airline adapter and 6.35mm adapter for good measure. You can't complain about lack of choice here.
So how do they sound? In a word; comforting. The sound is warm with just the right amount of detail at the top end. There is an impressive amount of bass thanks to the 40mm driver contained in each cup. Music is full ranged and almost impossible not to get carried away with. Some headphones can sacrifice everything in the pursuit of perfect reproduction, but these manage to strike a beautiful balance between precision and musicality.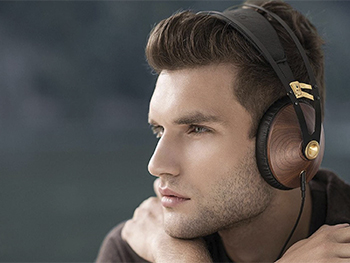 With a headphone like this, amplification can be a concern due to the demanding nature of the drivers but I'm happy to report they were perfectly happy running from the headphone jack on my phone. Obviously, there is another level to step up to with a good headphone amp such as the Arcam rHead or Audioquest Dragonfly Red. These types of more powerful devices help give the 99 Classics a fuller sound with even more nuance.
In the end I cannot recommend these headphones enough. The comfort factor adds to what are a fantastically entertaining pair of headphones. These make them easy to recommend for many people, either as a comfortable alternative to noise-cancelling headphones or as a pair to sit down with in the evening for a good listening session. I can speak with experience when I say they make writing blogs go much quicker, too. Don't just take my word for it though, head down to your local Richer Sounds today to hear for yourself!
Click to find out more about the Meze Audio 99 Classics.
Author: Robert, Brighton store