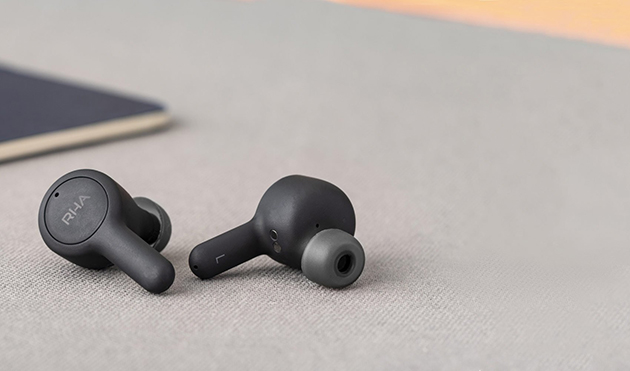 For years the idea of truly wireless earbuds belonged to the world of science fiction. Now that this idea has become a reality, Scottish brand RHA are looking to take a slice of this exciting market with the TrueConnect. Just how good are these new earbuds? Read on to find out…
We've been excited in store to give these new earbuds a listen thanks to our existing admiration for the RHA brand. They also give a good quality build and provide you with a 3-year warranty to match. The TrueConnect from RHA are a pair of truly wireless earbuds which charge wirelessly using a portable travel case about the size of a cigarette packet. When reading through the features list for these earbuds, we were suitably impressed. Along with the usual warranty the TrueConnect's are certified IPx5 for water and sweat resistance, especially helpful if you're using them in the gym to avoid nasty mishaps with wires.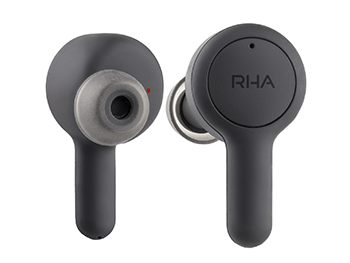 The buds themselves are a stem design which RHA claims improves battery life and call audio quality thanks to the more directional microphones. They are finished in a matte black vaguely rubber-like to make them stick in the ear and give them traction in the hand. They aren't slippery at all which is nice when using something so small yet valuable. Each bud has a tactile button on the outside which controls audio playback and integrates into digital assistants on your mobile. This is excellent if you never want to take your phone out as you can answer calls and pause music while on the go without reaching for your pocket. The inclusion of Bluetooth 5 also helps here by providing excellent range and audio quality to further improve the experience. They are rated for 5 hours of battery life per charge with the potential for 20 more hours of juice in the accompanying carry case, a significant amount for such a small set. We can foresee going days without needing to charge the carrying case, with plenty of use in between.
Moving on from what we can read about these buds we decide to take a pair for a spin. The packaging is the usual from RHA, a blue and white cardboard box which feels nice and premium without lots of plastic. Inside, we open up to discover the buds themselves and the charge case at the top with a charging cables and additional earbuds tucked underneath. The buds themselves feel great in the hand thanks to that matte finish, while the carry case particularly impresses us. It's made of an aluminium band that flips away to reveal spots for the buds to slot in and charge. On the back is a cable port to charge the case up via USB-C. The whole piece feels premium for this price point.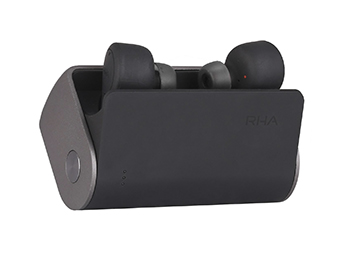 Next, we want to give these buds a try. Luckily, we don't have to wait as they come pre-charged with some juice out of the box. We connect to our phone and try and decide what to test them out, mixing things up with some of the new Architects album Holy Hell and David Bowie's Live at Glastonbury.
We loved the dynamism and range of these buds. They managed to give plenty of detail while also providing enough bass to satisfy. There was a rhythm which left us with a smile on our faces and kept us struggling not to join in. They are incredibly immersive and the noise-cancelling effects of the eartips really puts you in your own world.
All in all we loved the TrueConnect from RHA. They did everything we wanted from a wireless earbud by providing great battery life, excellent performance and a tough build quality. We can't recommend these highly enough but to get an idea if they're right for you why not pop into your local Richer Sounds store today?
Click here to learn more about the RHA TrueConnect true wireless headphones
Author: Robert, Brighton store