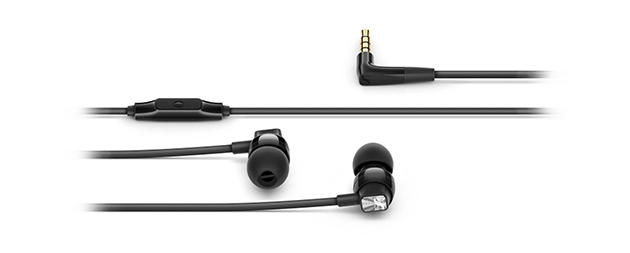 Sennheiser's latest in-ears are a wired wonder.
You might find yourself thinking that in an increasingly wireless world Bluetooth headphones have completely taken over the market, and you wouldn't be totally wrong. However, despite everything now becoming wireless, you'd be surprised how popular the trusty wired headphone is. With that, I'm here to talk about a little something from headphone behemoth Sennheiser, with their CX300S in-ear wired headphones.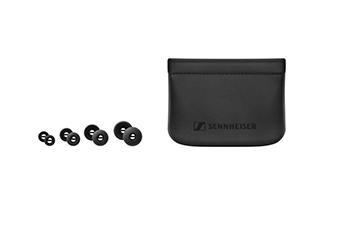 To look at, they seem to be fairly standard. Which is only partly true as when you pick them up, there's definitely more than meets the eye here. The build quality is fantastic and these feel a lot better than your standard in-ear bud. Everything from the casing to the tangle-free cable (which includes an in-line mic and remote), makes me think these are going to shine. But before I plug them in, I just thought I'd let you know what's included in the box. Obviously there are some headphones, but accompanying that are four different size ear tips so you should be able to fit them in your ears without any issues. There's also a little carry case, which is a nice touch. But I guess the important thing is how they sound so let's plug them into the iPad and away I go.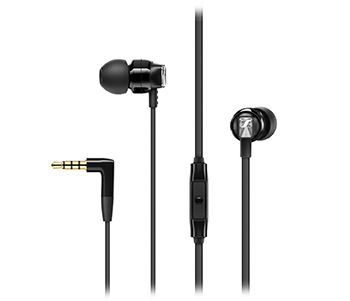 I usually listen to R.E.M when I demonstrate headphones so I'm going to stick them on and see how the CX300S match up against the competition. I can immediately tell I'm going to enjoy these. Instantaneously I can tell these are a massive upgrade from any of the freebies or cheaper sets you find on the market. Everything holds together as I expected as vocals are clear and distinct without being too bright and making things uncomfortable. As the album plays, the CX300S don't sway from my earlier opinion. The rhythm and timing these produces is really great from such a small headphone.  What I do want to try though is seeing how these handle a bit of bass and that tends to be when things can fall apart… but I needn't have worried.
Calvin Harris comes blaring through the Sennheisers without any issue. It's deep enough to keep me interested and doesn't overpower the quality of the overall sound. Sure, if you wanted something to take your head off then these might not be for you, but if you want a massive upgrade on your standard in-ear headphones and don't want to pay the earth, then these little babies might just do the trick.
If you fancy checking these out further or perhaps look into something else from our huge range of headphones, pop in to your local Richer Sounds location today.
Click here to learn more about the Sennheiser CX300S headphones
Author: Bradley, Plymouth store