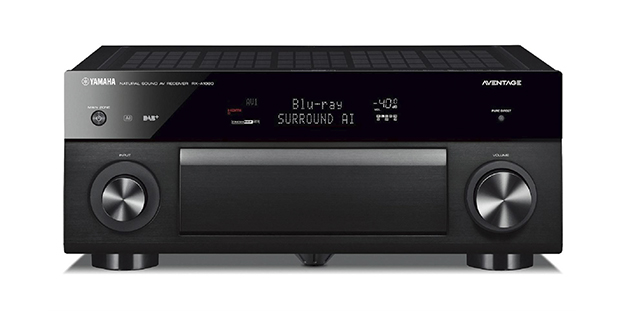 When companies release a range of new products every year it would be easy to imagine that they've literally just put a bigger number on the front panel and not changed anything internally from the previous model. Not so with the 2018 range of Yamaha receivers, and the RXA1080 that is under review with us here is a great example of the evolution of features that have been added.
The RXA1080 sits bang in the middle of Yamaha's Aventage range and its predecessors have been a great option in the past for those wanting premium sound without watching their credit card melt when they input their pin number. Can it live up to the healthy pedigree on its ancestors though?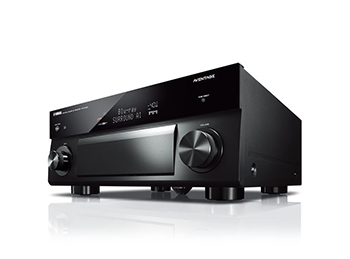 The RXA1080 is capable of being configured to 7.1 or 5.1.2 speaker set-ups using 110 Watts per channel and is a fully-fledged 4K resolution-enabled receiver. This means that all High Dynamic Range content using BT.2020 colour in HDR10, Dolby Vision and HLG formats is compatible. From the outside, an obvious upgrade on the rear panel is the addition of a third HDMI output (lowering the HDMI input to seven terminals). This means that along with running a TV and projector in your main room, you can run an entirely separate video source in another room all from the same receiver. You can then use the dedicated phono pre outs or the Zone 2 speaker terminals to provide stereo audio to that room. Other than that, all other inputs appear to have stayed the same with analogue and digital inputs aplenty, as well as a phono pre-amp for turntables and a DAB/FM antenna. Networking duties can be achieved either via WiFi or an Ethernet cable from your router.
As with previous models, Yamaha's MusicCast multiroom and streaming technology is built-in featuring Internet Radio, streaming services such as Spotify, Deezer, Tidal and Apple Music as well as Apple Airplay and Bluetooth. You can also stream from storage devices on your network such as a computer, tablet, phone or NAS hard drive. However, the new addition of being able to use the MusicCast 20 or MusicCast 50 wireless speakers as rear channels is sure to catch the attention of those of us who don't want the fuss of hiding cables to the back of the room.
We chose to use a Monitor Audio Silver speaker package comprised of the 500 floorstanders with the matching centre at the front and the wall mountable Silver FXs at the rear. The DALI Phantom E60 ceiling speakers took up the Dolby Atmos duties and we used a Rel T7 subwoofer to fill out the low end. Our good old reliable 4K Blu-ray disc of Mad Max: Fury Road is our Atmos demo of choice and the combination of the Monitor Audio's sweet top end is the perfect foil for the RXA1080's spacious and dynamic sound. The wrought tension and adrenaline from the soundtrack is aptly presented with generous amounts of muscle, but even the subtle scrapes of boots on sand are keenly detailed and directed around the room.
Switching to a pair of MusicCast 20 wireless speakers for the rears means that you're free of cables snaking to the back of the room, provided you can connect them to a power socket. A brief settings change on the MusicCast app to designate those speakers to the AV receiver's zone is all you need and you're up and running. Naturally, the sound quality lacks a little bit of bite and isn't on a par with the Silver FX but this is perfectly acceptable for the tidiness it brings. The practical gains will be well appreciated though by those who have recently redecorated or who have an awkward room layout. It is worth pointing out though that the MusicCast speakers can only be used in a 5.1 configuration and not in 7 channel applications.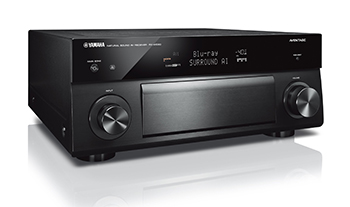 Running the RXA1080 in stereo for music isn't going to compare to a dedicated hi-fi amplifier, but there's enough soundstage and punch to keep us happy. For those wishing to improve musical performance, you can always run analogue pre-outs for the front left and right onto a hi-fi amplifier to get maximum detail and separation.
Yamaha have always been a powerhouse in the AV receiver world and it's good to see them embracing the new opportunities that come with network speakers. Versatile and punchy performance mean that if you're looking to improve your AV set-up or start with an entirely new system, the RXA1080 should definitely be on your wish list. If you're in the market then why not contact your local Richer Sounds store so that we can set-up a demo for you?
Click here to learn more about the Yamaha RXA1080 AV receiver
Author: Steve, Bristol store