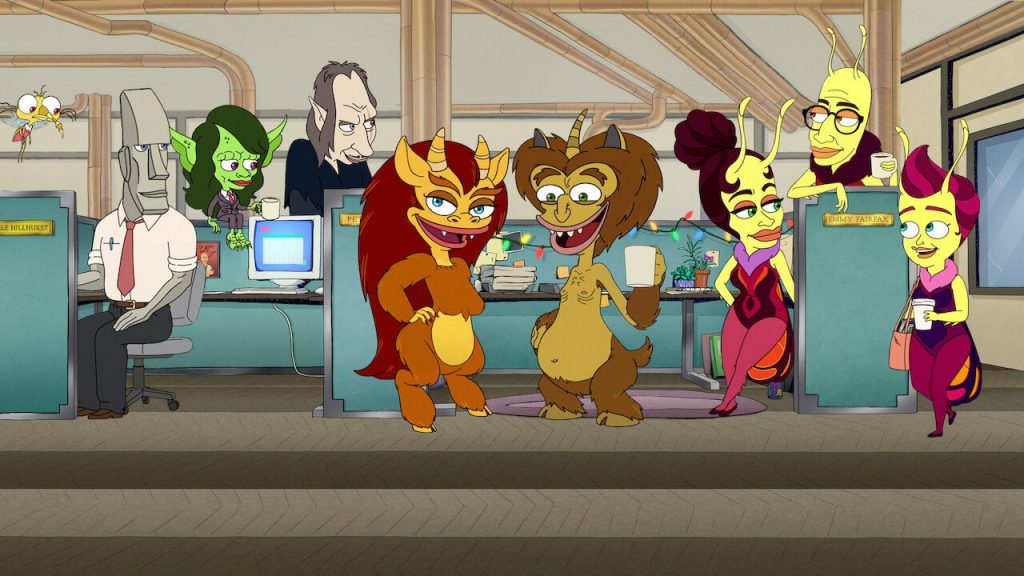 What if all your emotions and personality traits were managed by a team of otherworldly monsters? Human Resources imagines this concept in a hilarious new (and very adult) workplace comedy from the makers of Big Mouth.
Unlike Big Mouth however, which focussed on the minefield of adolescence surrounding the young main characters. This time the crude and zany 'feelings monsters' who featured previously, are the driving force behind the show. We're introduced to a vast array of new characters, as well as a new setting, which comes over as a NSFW, The Office meets Pixar's Inside Out. Hormone, Ambition, Love and Logic monsters, are assigned to their human counterparts and appear to them when needed (and sometimes when they're not)
Hormone monsters Connie (Maya Rudolph) and Maury (Nick Kroll), remain two of the best characters and build on their comic timing and relationship from Big Mouth, however the show is riddled with voices you may recognise. Helen Mirren, David Thewlis, Randall Park are all in the mix, and there's even a brilliant turn by Hugh Jackman playing an addiction monster named Dante.
Office screwup Emmy Fairfax (SNL's Aidy Bryant) plays a 'Lovebug' assigned to a stressed new mother. Which is interesting, but by no means as gripping or funny as other stories. Although setup as possibly the main focus, the best parts of her story actually came good right at the end of the season.
Just like its parent series, Human Resources is best when it goes BIG with the comedy and the taboo/gross out factor. For example, hormone monster Maury's 'children' (you'll see) literally turning into a**eholes during their coming of age, works perfectly with the humour and directness of the show.
The Shame Wizard (Thewliss) makes quite a prominent return, his relationship with his mother (Mirren) and an extremely awkward affair captures the best of what cringeworthy comedy is all about. There is certainly a lot more gold to come from Human Resources. I look forward to future seasons now the characters are established and there is plenty of scope for at least a couple of more seasons. If you are looking for something which is easy to consume but does have something to say you will enjoy Human Resources. There is something for everyone to empathise with, even if it is just the logic monsters email sorting techniques.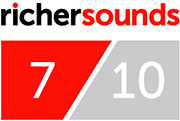 Author: Joe, Bath Store