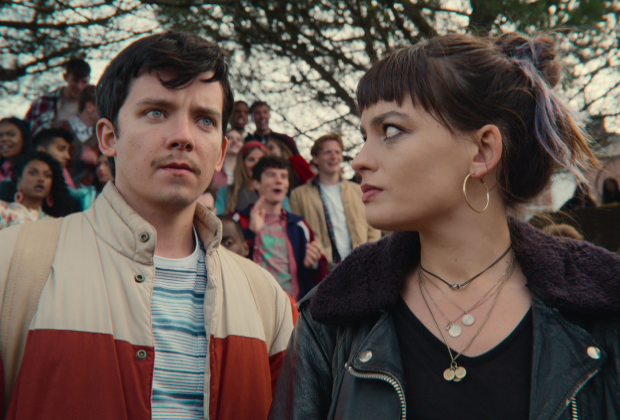 A new year and the school community returns to new drama and new faces.
The Moredale Academy has selected a new headteacher to lead the students in the absence of Mr Groff. Inspiring anything but her namesake, Hope, she rules with an increasingly iron fist. Having gathered a reputation running some of the most highly regarded schools she has returned to her own school, intending to pull it up by the bootstraps. The students often have a difference of opinion to their peers and increasingly the courage and wit to get their way.
There is plenty of conflict throughout the season and a surprising number of new locations to keep the pace moving. As with all serial content, preserving the magic and chemistry is paramount and S3 thankfully does that effortlessly.  The characters remain believably true to form and manage to grow in meaningful ways. Eric getting in touch with his cultural heritage and sense of self is a great example, rather than look for the most dramatic or the most feel-good option the writers have gone for social relevance and a realism. The season picks out a lot of genuinely deep emotional struggles from amongst its entire cast from young to old, this even-handed approach to giving all ages screen time is one of the things that sets it apart from previous seasons. The less funny side of Mr Groff's downfall sets a more serious tone, yet leads to some of the most genuinely amusing and heartfelt moments. Similarly, there is a deeper exploration of Jakob's past which does not shy from painting a bleak picture. The comedy in this season often feels like it has been used as light relief rather than a cornerstone, that is not to say the season is above some very base and amusing slapstick humour timed to perfection (enjoy the bus trip to France)!
The production of the series retains its high standard and maintains a pretty similar look. The Anglo-American old but new formula still works. I found myself noticing the use of phones a lot more in this season, there is much waiting on pending texts or messages not replied to. With plenty of current conversation about the impact of mobile communication it does make sense it is acknowledged; its inclusion did feel very conscious and intrusive to me though. There was only one other aspect which is clearly intentional and didn't hit for me, this was the writer's setting out the new headmistress to be undermined from the offset. She didn't come together as strongly as all the rest of the cast or seem to have the same chemistry and I don't think it was down to Jemima Kirke's acting skill.
Overall, the season was a strong one and gave you plenty to draw you along. For those who prefer more of a drama than a sitcom you might find this the strongest season. If you are along for the classroom humour you will also not be disappointed. Sex Education has always been able to appeal to a broad audience base and season three improves on that.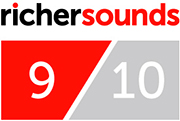 Author: Joe, Bath store