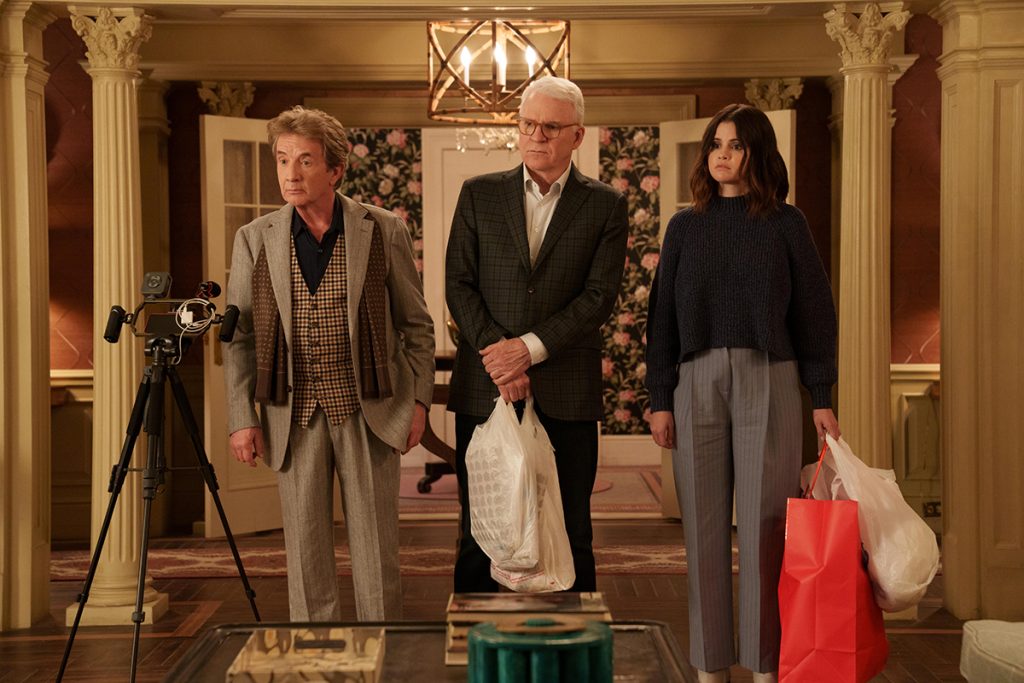 In New York's trendy Upper West Side, three strangers obsessed with true crime podcasts find themselves involved in a murder in their own building.
Created by Steve Martin and John Hoffman comes a familiar premise with a fresh new twist. Nominated for 17 gongs, winning a primetime Emmy award for outstanding comedy series and lead actor (Steve Martin). The idea was brought about after Martin brought John Hoffman on board, who had become involved in investigating the death of his childhood friend in 2018. Streaming on Disney+ in 4K Dolby Vision 5.1, we are delivered a treat for the eyes as well as the mind, as we are introduced to the backdrop of the show, the 'Arconia' building. Built in 1908, the Belnord (real name) spans an entire city block, providing a glorious setting to some fantastic writing and indeed acting.
Originally intended to be three older male characters, Martin knew to get the idea past streaming platform Hulu (Disney USA) he needed someone younger to join the cast, to capture a wider audience. Finding Selena Gomez, Martin realised she was a true professional and had made as many films as he had, whilst coming on board only three weeks before filming began; she fitted the show perfectly. Martin knew his retired characters had time, but he thought them too lazy to go downtown, hence the premise predominantly limiting the series to the backdrop of the Arconia building.
Martin plays Charles-Hadan Savage, a retired actor who once stared as 'Brazzos' a detective whose acting days are behind him. With Martin Short as Oliver Putnam, a washed-up theatre director whose only identity is his also lavishly high ceiling apartment in the Arconia. And lastly, Selena Gomez as Mabel Mora, who is living in her 'between decorated' deceased aunt's apartment that contains as many good as bad memories of her past. The early hilarious reference to Hadan Savages' character providing apparently weak narration to the show's podcast is a perfect nod to Martin's superb previous work with the likes of his 'Father Of The Bride' character and is a running thread through the show so far of perfect interaction between the old and inept and the young and comparatively innocent.
The opening scene give us the required 'arrived late' feeling as we witness Mabel covered in blood hovering over a dead body that turns out to be a childhood friend. Thus providing episode two's title 'Who is Tim Kono?' played by Julian Cihi, with flashbacks to two months before the story begins to unfold. It takes us on a journey that is designed to be more comedic than dramatic, and this is how the whole premise works.
With an A-list cast that only seems to be growing alongside the fan base as the seasons roll on, including stars such as Cara Delevingne, Tina Fey, Paul Rudd, Meryl Streep and Nathan Lane, all providing a solid foundation to a premise that only leaves one wanting more at the end of each episode. During one episode of the current third season I needed to put the brakes on, as each episode closed with an addiction for more. As superb as this is, there are minimal flaws and distractions that only lessen the overall impact of something truly entertaining but can be forgiven because the true magic comes from the main trio who provide the backbone to the whole concept, ensuring the series zips along at a decent pace with very little fat on it at all. With talks of a possible fourth series, Only Murders In The Building will continue to grow until there is no one left to murder.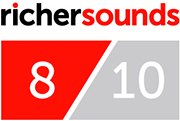 Author:Piers, Maidstone Store