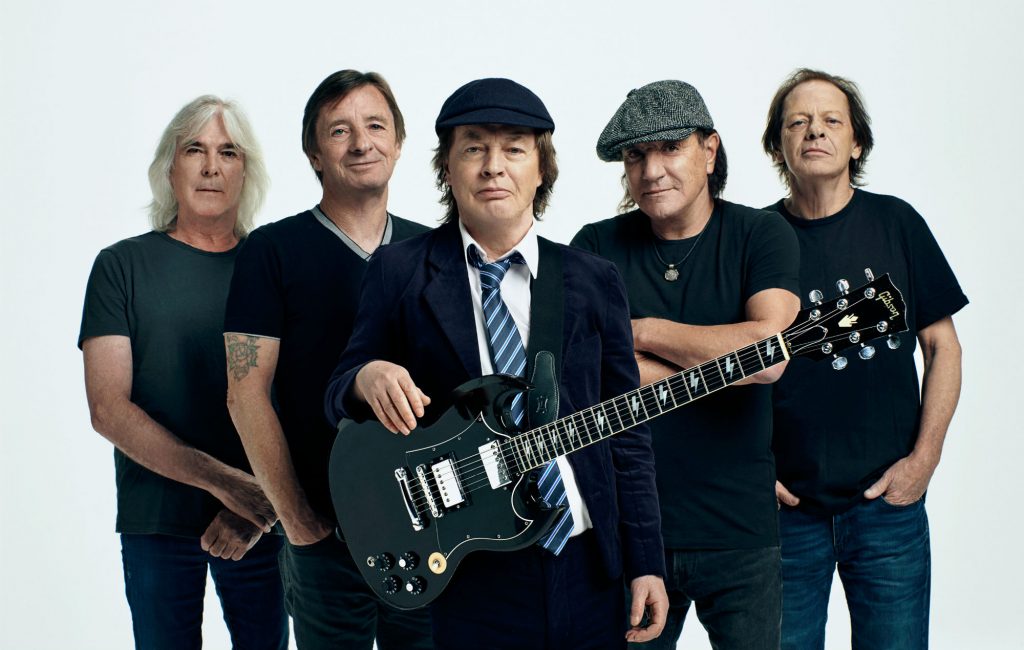 AC/DC make music that is not possible to turn up too much. Whatever power you give them, they consume completely and amply spit right back at you with a stiff upper lip. With the right ear defenders and Richter scale you can have fun trying. AC/DC don't get louder, they get better, and it's a unique and beautiful thing.
AC/DC's recent history has been a turbulent one. Highlights include them doing what they do best; bringing their music to millions of fans across the globe, even bringing their own stage to Download 2010, and in doing so upstaging every other act. But losing four out of five band members is a devastating blow. The album is dedicated to their legendary deceased rhythm guitarist Malcolm Young, in the same way Back In Black was dedicated to their legendary deceased vocalist Bon Scott.
Their drummer Phil Rudd was involved in a scandal that would embarrass even the most seasoned of rock stars, vocalist Brian Johnson had to quit to protect what he had left of his hearing (his shoes were filled by fellow rock god and former apprentice Axl Rose, who soldiered on with a broken leg for the remainder of their 2016 tour) and there was the less dramatic retirement of bassist Cliff Williams. Rock stars of this pedigree are indeed a dying breed.
But fear not, the stars have aligned because Power Up sees the line-up reunited, and AC/DC gracing us with new music after what they've been through is a blessing.  We have cutting edge surgical technology to thank for bringing us back Johnson, and that's not all that's cutting here, as you can probably imagine the sound on Power Up will cut through the noise from the tinniest headphones to the largest stadiums. This is a colossal release. The CD special edition of Power Up features flashing LEDs and a USB powered 2 watt speaker so you never have to power down.
There is a level of irony that comes when discussing the music of Power Up because you know exactly what you're bargaining for when you buy an AC/DC album. This is a brand you can trust. You get hard rock that will knock your socks off, that you and the neighbours can listen to for hours on end, and on this Power Up definitely deliver. This is an album that grows on you the more you listen. The band are firing on all cylinders; Angus' solos are blistering, the drums, bass and rhythm guitars are solid as ever, and Brian sings like he's never been away.
The lead single "Shot In The Dark" is all the proof you need. It's a thundering rock 'n' roll steam train that will get your speakers moving in a way only AC/DC know how. It's a stellar track listing with little filler and you can take your pick of killer from the opener "Realize", to "Through The Mists Of Time", "Demon Fire", right up the closer "Code Red", all littered with naughty blues riffs, licks and humour.
Aside from the fact that Power Up in places suffers from levels of compression akin to the loudness war that affected many CD releases at the turn of the century, there is very little to dislike. Then again, AC/DC don't do quiet.
Whether it tops Back In Black or Highway to Hell is debatable but ultimately irrelevant. Power Up stands among their strongest albums.
Just make sure you're giving AC/DC their best chance of electrifying you by making sure you're powered up to a system that can handle them. Make an appointment with your local Richer Sounds store to find out how.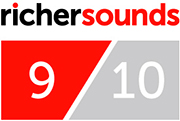 Author: Daniel, Kingston store
Click for more Recommended Entertainment.