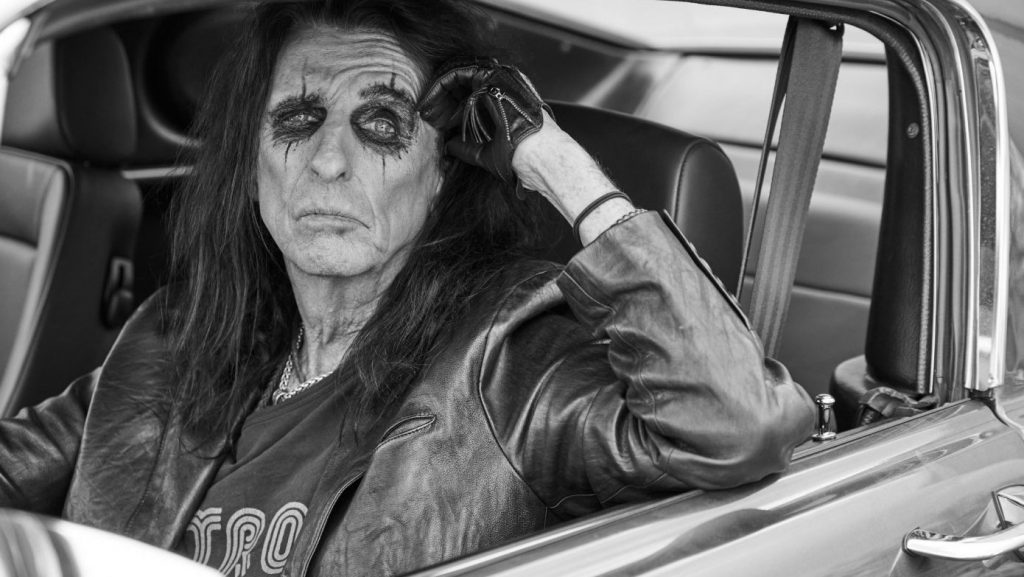 After over 50 years in the business, Alice Cooper is back for 2021 with his new album, Detroit Stories. How will this return to his sonic roots hold up?
It's probably just a coincidence that Alice Cooper's latest solo album, Detroit Stories, is his 21st solo work – and is releasing in 2021. Now 73, the 'Godfather of Shock Rock' is undeniably an inspiration to countless bands spanning heavy metal, hair rock and even the darker depths of metal. Cooper has a career that spans over five decades – so it would be surprising if he was simply a one trick pony. With that said, if you've come to this album looking for 'Poison', this album may not be for you.
With a few covers thrown in for good measure (Rock & Roll – The Velvet Underground, Our Love Will Change the World – Outrageous Cherry, to name a couple) the album is a sudden leap into the nostalgia of Coopers' more blues-focussed roots from his 60's era.
Go Man Go, Hail Mary and Drunk and in Love are the best indicators of this. With thumping guitar and bass riffs doing most of the heavy lifting for rhythm in the tracks, this gives Cooper room to shine – with even his voice seeming to swagger around the track. If you're not convinced, there's even some harmonica shot through it at intervals.
There's a fair few tracks on this album that wouldn't feel out of place at a southern BBQ style restaurant as background music. The problem here is that this reviewer is pretty sure this album wasn't made with a view to being used to set an ambience, particularly being the showman that Cooper is, a trait more noticeable on tracks like Independence Dave. This track shows off his comedic chops without feeling out of place, but like most other tracks on the album, fails to land a solid blow.
Hangin' on by a Thread deserves a special mention – this track is jarring, the message feels a bit out of place, with mental health messaging not woven into the track but shoehorned in HARD, even with the American Suicide Hotline number at the end. However, out of place or not, the track was re-released with this addition due to the pandemic in mind and to raise awareness of mental health – something Cooper has spoken about with great sympathy in interviews.
The album isn't a TOTAL departure from the more familiar Cooper tracks, there's still whispers of the horror and vaudeville left behind. However in this case, less is not more. Social Debris is comfortably the best track on the album, more rasping vocals, more layered effects and some power rock shredding guitar. It feels more familiar than the rest of the album, but still managing to feel new and exciting. This might explain how this was chosen as the lead single of the album.
To clarify, there isn't anything bad on this album – not a single track is low quality or hard to listen to. The issue is that there's too few tracks to genuinely grab you and hold your attention – not something I'd want or expect from a pioneer of rock.
For transparency, I opted to use Spotify for this listen, but lower bitrate aside for a moment, those who use it will be aware that the algorithm will simply set you off into a new album, same or similar artists or tracks so that your listen doesn't come to an abrupt end.
However, this feature highlighted the issue with the album – this reviewer started to think the album was feeling a little long, and when I checked to see the track number, found he'd been listening to W.A.S.P and even Dio for two tracks…
Whilst this shows the far-reaching influence of Alice Cooper – it's not a great sign when the latest album feels so indistinct and muddled that you can simply fall out of it into other artists and barely miss a beat – great for a road trip, not for critical listening. I'll choose to take this as a positive – my first review of 2021 has left me a perfect litmus test for any remaining albums, and exceptionally average yardstick by which to measure everything that will come later.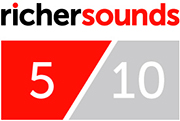 Author: Steve, Chiswick store