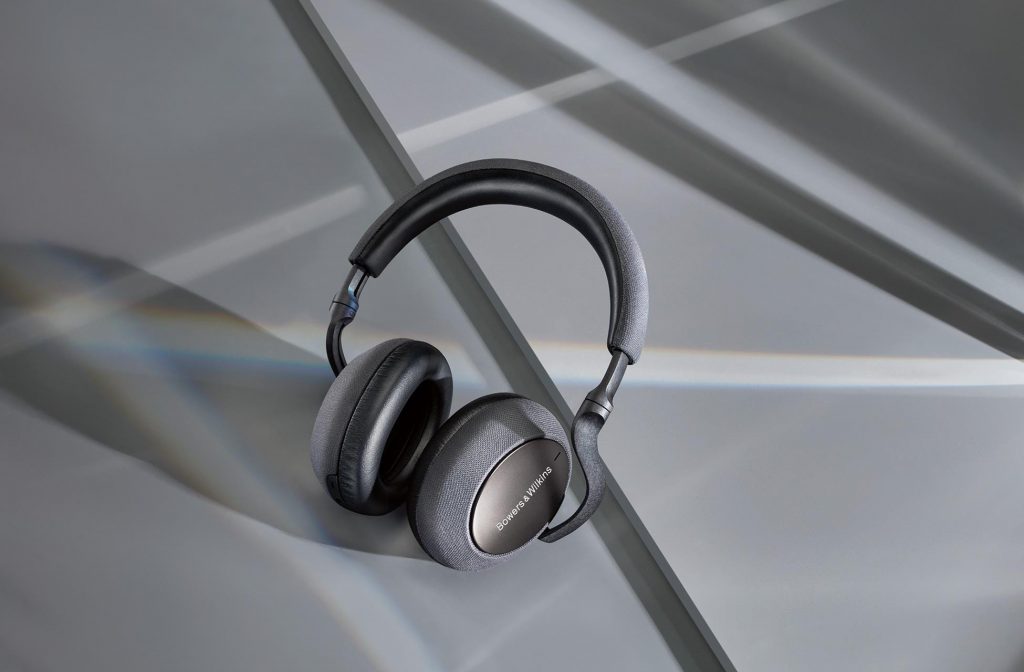 Whilst Bowers & Wilkins are feted as Hi-Fi royalty for their award-winning speakers, their headphones are a brand new venture by comparison. How do they hold up in the arguably saturated premium mobile market?
Bowers and Wilkins' new PX7 headphones are the Hi-Fi stalwarts entry into a market that is typically dominated by Bose and Sony – the premium, Bluetooth, noise-cancelling headphone. With features all being roughly the same on paper, it can take a special entry to break the mould and stand out in the crowd – is this something PX7s are up to?
Out of the box, the quality you'd expect from the brand is evident. The headphones are solid, with the swivelling earcups feel secure on their joint and the fabric covering over sections of the headband and earcups feel and look high quality. Combine this with some extra comfortable padding lined with faux leather and you have a gorgeous looking headphone.
The headphones come with their own app, similar to their competitors – but don't be put off by the oddly low reviews on the app store. The app functions perfectly and allows for instantaneous control of noise cancellation/ambient noise pass through as well as volume and other controls. It doesn't have quite the same suite of features as the Sony WH1000XM4s – but the interface is sleeker and less cluttered.
For those not bothered about the app, the headphones have physical controls on the earcup edges to pair, turn on/off Bluetooth, skip, pause and answer calls as well as adjust volume. Whilst the buttons are solid and 'click' reassuringly after trying to control, they do feel a little cumbersome when compared to gesture-controlled sets such as the Sennheiser Momentum 3s – but if you struggle to remember direction on the surface like this reviewer, you won't be deterred.
The headphones even have the excellent feature of pausing when you lift the earcup – such as if someone asks you for directions, your song will resume one you put it back over your head.
Sonically – these headphones truly shine. They offer little to nothing in the realms of equalization, but this isn't an issue. Each song is accurate, precise and most importantly, fun. There's plenty of bass for their size and even lossy signals like Spotify sound great. Higher quality playback however is where they truly shine. On Tidal, these headphones (like all others except one odd gaming headset) won't fully unfold MQA files, but without a great passive set and a suitable DAC (such as the Dragonfly Cobalt and the Meze Audio 99 Classics) this isn't going to be an issue.
The headphones are compatible with the fairly recent AptXHD codec, allowing lossless playback – if you have a recent Android phone, it's worth checking to see if you have this to experience the headphones at their best. The extra detail and nuance makes them that more engaging.
The noise-cancelling is widely rated to be 'not as good as the Bose' but this reviewer wore them on a walk alongside the A40 by Hanger Lane (for those not in London, it's a…leafy green quiet road by a four lane roundabout…) and the Auto noise cancelling blocked it all out. Switching to ambient made crossing roads safe and audible however and can be swapped between the two nearly instantly and the sound quality doesn't miss a beat.
One small issue that these and other Bluetooth headphones have is their in-built DSP. Hoping against hope, I tried to connect a few external DAC/Amps to boost the already impressive cans – but much like it's contemporaries, it feels like it hamstrings the external influence.
One small blip aside, these headphones are comfortably one of the best options in their class despite their relative newcomer status. If you want to do without the hassle of cables and only make the tiniest of compromises (your own listening catalog notwithstanding) and you'd struggle to go far wrong with the Bower and Wilkins PX7s.
Find out more about the Bowers and Wilkins PX7 headphones.
Author: Steve, Chiswick store