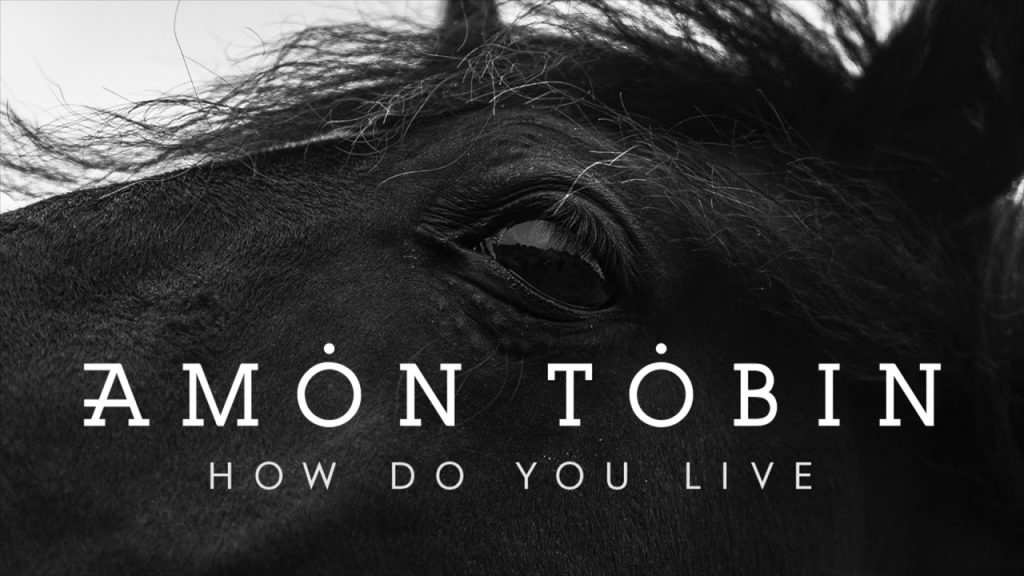 How Do You Live marks the 25th year of a glittering career for Amon Tobin. Arriving via his own imprint Nomark, how will it stack up against the Brazilian's astounding back catalogue?
While some may know him as Figueroa, Only Child Tyrant, Stone Giants or Two Fingers (which he insists are more than merely side projects), the name Amon Tobin has always shone brightest. Whilst travelling on these musical escapades, Tobin treads ever further from his electronic home. As Stone Giants, for example, he sings a collection of vocal-based love songs. Elsewhere in his repertoire you could find yourself listening to an off-kilter folk album, and all of this experimentation only feeds the ever fermenting mother; Amon Tobin.
Under his more commonly known alias, his reputation for suspenseful, intellectual electronic music is well deserved. On this album we hear his uniquely cinematic sound develop once again, with his boldness in the studio resulting in a hugely evocative experience. This album is unapologetically brave, stretching and bending any pre-requisites for the traditional album format. Much of this is due to the improvised nature of these performances, inspiring glorious accidents along the way. When interviewed recently about his process, Tobin gave real insight, describing it as "a bit like a feedback loop, where the things you make spawn new things that you make in perpetuity…a beautiful spiralling madness". Enjoying this part of the artistic journey appeared paramount, which he summed up beautifully "It's mostly hardware. It sounds better not because its hardware, but because its more fun.".
The opening, titular piece warms up with phasing elastic synths that rise into oblivion, before crashing back down onto a completely unfamiliar landscape. On this planet you may think you recognise some of the sounds and instruments, maybe even some of the scales and notes, but you are far from home. Of course there are sci-fi references throughout the album, and as the whirring engines build into a heavy, Noisia-esque riff, you can picture a scene of alien warfare. The first track has not even finished and already the tension matches that of a blockbuster movie, where to next? The disorientation continues with 2060's psychedelia on Rise to Ashes, there is an undeniable beauty, and delicacy to all of the insanity though. Each millisecond of feedback from a guitar amp is considered, and placed with meaning; Phaedra's wild western intro is particularly strong. The uncomfortable, fidgeting In a Valley Stood the Sun could almost be described as flamenco, while simultaneously sounding like nothing you could never have ever imagined. As the album opens up, it may get a little unsettling for some. Although these wilder pieces could come across as self-indulgent, but somehow they don't. This has to be attributed to Tobin's apparent inability to sit still, meaning that nothing ever stays around long enough to become irritating.
Here we join Tobin on his latest quest, where he jams with both electronic and acoustic elements, toying with colliding influences from jazz, trip-hop and drum 'n' bass. Lesser producers may execute this to a lower standard, leaving you with a disorganised mess, instead in Tobin's veteran hands these opposing styles are tamed into something remarkable. A true studio wizard, he has refined his technique and intricate processes, over the course of producing countless albums. Luckily for production geeks around the globe, he has kindly given some insight into his current studio set up. Describing it as a "small studio" with certain prized pieces including physical synths, paired with DSP-based processing for more "esoteric" stuff. Most of the processing is done via hardware, with any in-the-box action taking place mainly in the popular DAW Cubase, and occasionally the lesser known Kyma. In terms of VST's, unsurprisingly he name dropped many top-producers go-to brands, such as Fabfilter, Kush Audio and Soundtoys. When asked to describe the inspiration behind the album he chose just three words "Technology, feelings, and revenge."
There is no denying that this will not be one for whole family, but we recommend coming down to your local Richer Sounds store to hear it at its best via some open-back headphones.