When I think of the band Ash, images flood back to me of having spiky hair, seeing the band at V Festival in 1997 and playing the original Gran Turismo on Playstation (which featured their track "Lose Control"). But how does their latest effort hold up? Read on…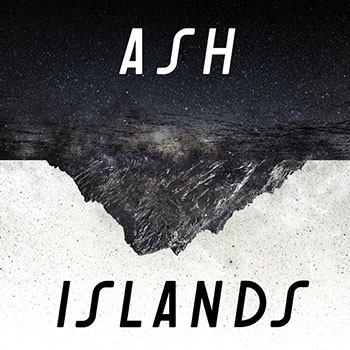 They were practically fresh out of secondary school when their first album 1977 came out and now two decades have gone past since and I have to admit to retaining a soft spot for the band despite my musical tastes expanding and broadening since then. The songs "Girl from Mars", "A Life Less Ordinary" and "Shining Light" will always bring a smile to face and, on certain occasions, produce some of the most terrible singing you might ever have heard. Consisting of twelve tracks, this is the seventh studio album from the Northern Irish group and also marks their return to the Infectious Music record label.
Still in their 3 piece line up of Mark Hamilton on Bass and Rick McMurray on Drums, Ash remain true to their original no-frills indie rock style with a developed maturity. Whereas their earlier records saw a punk-ish, poprock vibe, Islands can give the impression that the band has mellowed a little, especially towards the back end of the album.
Opening track "True Story" is a little unexciting but thankfully second track "Annabel" (a highlight of the album) followed by "Buzzkill" (juicily dirty sounding) are both nicely energetic and reek of the young Ash I grew up with; more raw, with an air of innocent youthful rebellion. There are surprises as you move through the album as "Confessions in the Pool" wields a modern Death Cab For Cutie-esque synth party vibe, as well as the positively Weezer sounding "I Don't Need Your Love".
Ash have never been ones to create epic arrangements and complicated layers of harmonies but their simplistic approach can sometimes be a negative thing. For example, I did find my mind wandering off a little towards the end of the album as some of the tracks became less attention grabbing such as "It's a Trap", but on the whole their usual method of catchy guitar hooks and punchy rhythm section serve up an enjoyable mix of friendly indie pop rock. Tim Wheeler's never been the most engaging singer but his style of "romantic-underdog-who's-angsty-but-not-dramatically-so" are refreshing compared to plenty of other bands.
There's nothing to get incredibly excited about on Islands, but that's no bad thing as there's nothing to be disappointed with either and what is there is good solid song writing. In fact that's probably doing them a disservice as there's a handful of great tracks on offer here. If you know of Ash from years before then you'll get more of the same, just with a slightly more modern production. If you're new to the band then this is a good introduction that will get you interested in their early releases too. Why not come in and check out this great record on a hi-fi system at your nearest Richer Sounds location today?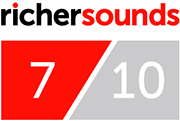 Author: Steve, Bristol store