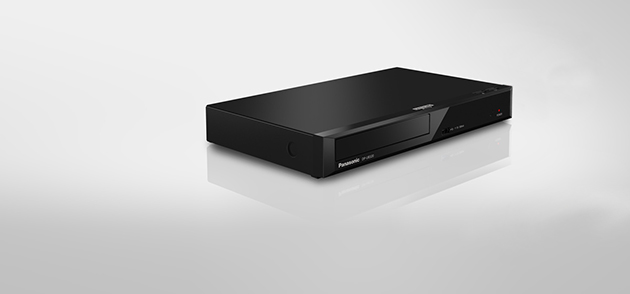 Following on from a long list of successful Blu-ray and DVD players, Panasonic is releasing a new range of 4K UHD Blu-ray players for 2018. The first in line is the DPUB320; a network-enabled disc spinner that sports the UHD Premium tag and aims to give customers an affordable option to enjoy their favourite films on their 4K TVs.
At only 32cm wide and with a sleek front panel that features only the disc tray and a USB connection, it's not going to stick out like a sore thumb whether it's placed amongst your other AV gear or just sat on its own. A single HDMI output and Ethernet port adorn the rear panel making it fairly idiot-proof to connect up and the included remote control will be familiar to anyone who's used a Panasonic player in the past 10 years. Although small, the zapper has everything you'll need including a Netflix button and some basic controls to toggle your TV's power, volume and inputs.
Set up is an easy affair as once you've made the requisite connections there's not much that needs doing. A quick choice of language and a scan to see if your TV is 4K or not and you're up and running.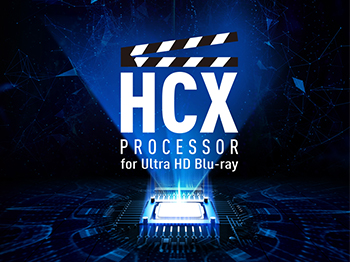 Panasonic use their HCX (Hollywood Cinema Experience) and High Precision Chroma Processing to finely tune the hues and tones of image colour when reading a disc and it's fairly obvious from Spider-Man's battle with Electro in our Blu-ray test disc The Amazing Spider-Man 2 that they've got it pretty much spot on. Whether it's the CGI of the electricity bolts zigzagging through the air or the close up skin tones of Peter Parker, you not only get exciting vibrancy but naturalness as well, making the picture very engaging. Panasonic gives you the option of tweaking the brightness of HDR content but unless you're watching your content in a very bright room the chances are you'll just leave things how they are. The 4K upscaling is decent too for the price point with the 1080p version of Spidey looking less detailed but still just as watchable. Even DVDs, with their comparably ragged edges are smoothed out reasonably well so that you can still enjoy what you're watching.
If you're looking for Video-on-Demand features via streaming, the Panasonic has got most of the bases covered by Netflix, Amazon and BBC iPlayer. There's no word from the other three terrestrial catch up services however and the smart home menu looks a little basic. These are minor faults though, because if you have a 4K TV you're going to use the smart platform in that rather than a secondary unit.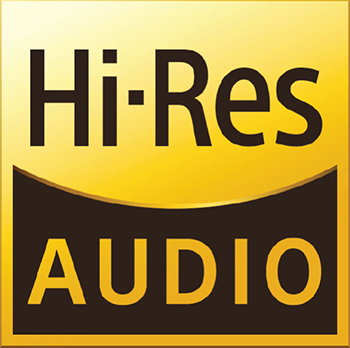 It's worth mentioning that you can use the USB connection or stream from a NAS Drive for High Resolution Audio formats such as AIFF (up to 32 bit/192kHz 2 channel), WAV (up to 32 bit/192kHz), FLAC (up to 24 bit/192kHz) and DSD (up to 5.6MHz in 2 channel), making this ideal for music lovers too. Just make sure you've got a decent audio system to play it through!
If you're looking for a way to maximise the quality of your content whilst getting some excellent value for money, the DPUB320 seems like an excellent prospect so nip into your local Richer Sounds store to check it out for yourself.
Click here to learn more about the DPUB320
Author: Steve, Bristol Store