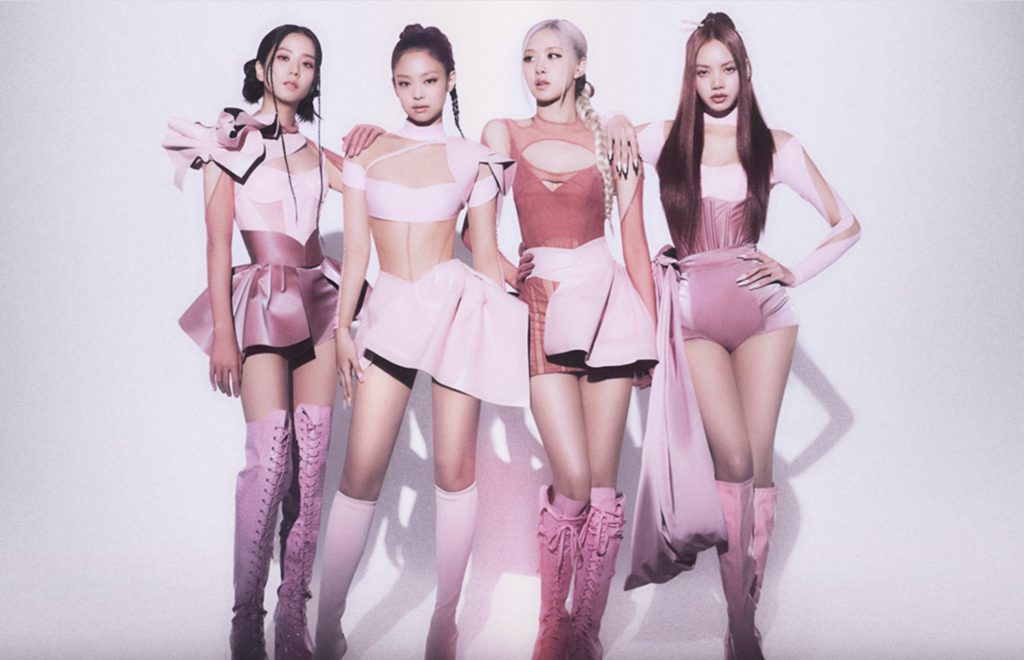 BORN PINK is the latest studio album from K-Pop sensations BLACKPINK. Can this foursome bring the sounds of manufactured pop into a cohesive and genuinely good album? 
I might be a little late to this review (this album was released in 2022), but nobody ever accused me of being that punctual… seriously, just ask my colleagues in-store. But my own shortcomings aside, we're here to talk about 'BLACKPINK'. Having steered relatively clear of K-Pop due to what can only be described as an unwarranted dislike of 'BTS', I've signed up for this review for what could arguably be their 'girl group' equivalent.
Having never actually heard a BTS song knowingly (I know… judging a band by purely being 'pop', bad reviewer), I have no frame of reference for this arena of K-Pop. But they even measure up to the opening track, 'Pink Venom', from this album – I might need to eat my words.
The track chants into life, full of pulsing beats and outright confidence that Nicki Minaj and her ilk aim to portray, but this feels effortless. There's some very subtle nods to traditional Korean instruments that thread themselves quietly into the melody at intermittent intervals, helping set itself apart from EVERY OTHER TRAP LED SONG in the charts.
'Hard To Love', showing up near the midpoint of the album feels like more of an epicentre from which the album's sounds reverberate. A deceptively raw song about emotions, confidence and lack thereof, its sonic tendrils can be felt throughout the rest of the tracks, be it the evocative emotions, the bassier tones that underline most of the tracks or the certain 'something' that BLACKPINK seem to have over and above so many pop peers.
There's tiny touches that feel like other pop stars throughout the album, some rougher vocal tones like Miley Cyrus, deeper more internal lyrics like Taylor Swift, and some outright confidence like Lizzo. However, the band do this without feeling like they've engineered this similarities into their work, and it feels organic and unique to them – despite the paradox of similar artists.
Being an unashamed fan of idol metal/j-metal band 'BABYMETAL', I was almost expecting the lyrics to follow suit in respect of being sung almost entirely in their native language, in this case Korean. Shut Down offers an intoxicating blend of flowing rap lyrics with Korean hooks thrown seamlessly into the mix, all punctuating with some pounding basslines and a melodic string sample that you'll recognise from a well known advert. Which one? I can't remember – but I know that violin at least!
'Yeah Yeah Yeah' brings this same gorgeous integration with a melody reminiscent of the spiky electropop that 'CHVRCHES' bring to the party – and leaves me begging for a collaboration between the two. An unabashedly energetic pop ballad about falling in love and letting yourself go, it fits nearly any mood and sticks around like the earworm it is.
Not content for the energy of the album to remain completely pop-led, 'The Happiest Girl' allows for a little sadness to pour out into the otherwise pretty upbeat album. It's a little bit 'my relationship is tricky and difficult' done by rote, but the song, led by a piano melody and some decent vocal work pulls itself out of generic territory just far enough to feel like a genuine effort.
The album runs short at eight songs and only 24 minutes or so – leaving very little room for error or padding. As a well documented hater of filler songs, (within my own reviews anyway) it unfortunately keeps me uncomfortably aware of when I'm presented with one. 'Typa Girl' sadly sticks out as a generic rap track that seems to drop the ball and come across as 'rap track done by rote' – but one out of eight isn't bad going.
With this is mind, as late to the game as I was with this album – better late than never as I head into the back catalogue of this impressive pop force.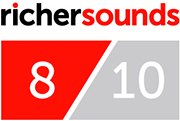 Author: Tom, Cardiff Store