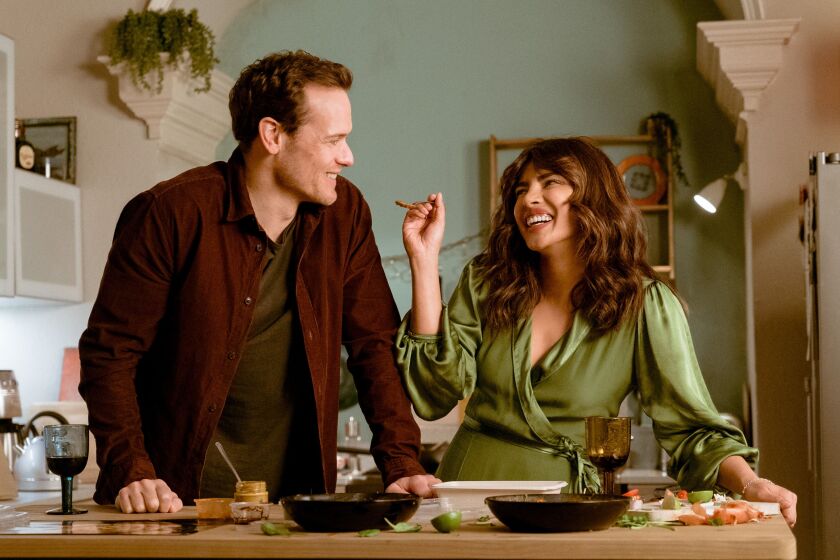 Mira Ray and Rob Burns have lost their partners in very different ways. Can they find new love and a new zest for life?
Sofie Cramer originally wrote 'SMS für Dich' (translated to 'SMS for you') in 2009 becoming a film in Germany of the same name in 2016 and was well regarded by both the industry and audience in equal measure. Now retitled as 'Love Again' for the newer international audience, and this time Directed by James C. Strouse (Grace Is Gone) brings us the two merging stories of the boy and the girl, their trials and tribulations and their eventual 'meet cute'.
Starring Priyanka Chopra Jonas of 'Citadel' fame, as Mira, a children's book illustrator who lost her partner in a car accident and decides to send a series of romantic txts to him as a coping exercise. However, she doesn't realise that her late partner's phone has been reassigned to Rob, a journalist who becomes enamoured with her messages and decides to track her down.
'Love Again' is beautifully filmed, with the typical 'soft focus' and romantic close up shots coming into play occasionally in the right areas. But the story neither delves into any new territory, nor looks at the boy meets girl from any major new viewpoint. It has all the traits of a Hallmark production, that is more suitable for TV viewing, and even though it's on the big screen, doesn't make this any more interesting.
One aspect that does indeed help lift this from the crowd of other love films, is cleverly using the idea of talking to a missed loved one via texting. The film brings grieving into a more modern era with the heads-up display appearing on screen, rather than the over the shoulder text read from yesteryear.
With Celine Dion making her acting debut as… herself, who Rob is writing an article about at the time… she becomes wrapped up in helping the two meet. Celine's acting has had mixed reviews, which although not bad, still has the 'acting a role/unnatural' feel to it. Her inevitable singing prowess finds a way into the film, but seems like an afterthought by the film's producers, rather than a pivotal point to be used well, like in the movie 'Titanic'. The Angry boss scene is fantastically funny and lifts the movie from its depths of just being okay to something just a little greater.
Nick Jonas makes an almost cameo role as a potential suitor because of his marriage to Priyanka in real life but is again underused, with his role in 'Jumanji: Welcome to the Jungle" being far more convincing. The American accents of Russell Tovey and Celia Imrie are passable, verging on cringeworthy, but thankfully short lived.
There are several points that need to be hit in this genre. The helpful yet annoying friends and office co-workers, the character's low point and eventual high. The meet cute and eleventh-hour catastrophe that could mean loss for both parties and of course, the inevitable last scene kiss. All of these points are hit and done well yet it still has a play by numbers feel to it which is a shame. If you are looking for a 'rom-com' that is well produced and beautifully filmed then this is a good go to, but there are better feel-good films I could recommend otherwise at the moment.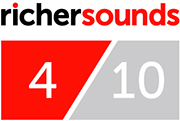 Author: Piers, Maidstone Store