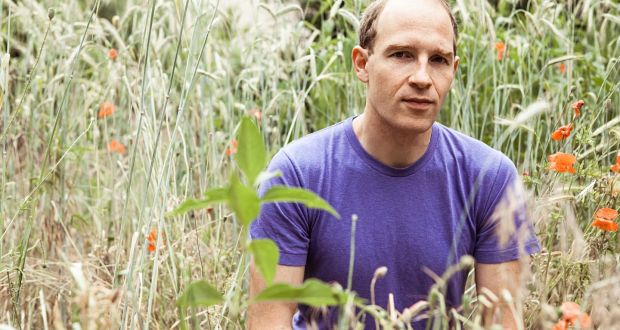 After last reviewing Dan Snaith under his Daphni alias, we checked out his return as Caribou on his latest studio album Suddenly. He reportedly made almost 1000 loops and sketches since 2014's Our Love, read on to hear what the final 12 tracks sound like…
Snaith began his career as Manitoba before a lawsuit forced a change to Caribou, and five albums under that name. Alongside these he also dropped two albums and a FabricLive mix as Daphni, working with labels such as City Slang, Merge, Leaf and Domino throughout his career. His style would mostly be described as house music, with leanings towards opposing sides of the scene; such as pop and IDM. Snaith has been known to play synthesizers, drums, guitar and bass on his albums, as well as singing (mostly falsetto).
Suddenly starts off in familiar territory, Sister is a delicate and simple pairing of morphing, plucked synth sounds and restrained vocals "if you want to change it you must break it, rip it up and something new will grow".  Much of this album is fairly soft, lacking some of the creative chaos that we hard in previous projects. Even during its more timid tracks there are twists and turns though, many of which appear during their outro's. On Sunny's Time, for example, Snaith spends the first half singing delicately over a warped acoustic piano, before an out-of-place repetitive modern rap sample takes over. The track then builds before spending a few moments concentrating on the bending, stuttering piano (which is moving all over the place like it has been recorded on ancient tape). Piano/ keys feature heavily across Suddenly, in various forms such as on Filtered Grand Piano. At less than a minute long it is, perhaps unsurprisingly, a piano solo that sounds so muted that it begins to resemble a steel drum; if a steel drum has the release and sustain of a Chinese gong or an Indian sitar. Elsewhere keys take centre stage once again on Never Come Back, a Caribou take on the tried and tested piano-house slammer; but even on something as paint-by-numbers as this he avoids sounding derivative. Sometimes the piano is used to make people dance, but at times it is utilised for its emotive qualities, such as the impeccable keys on Magpie that accompany psychedelic vocals.
Suddenly, in many ways could be perceived as more restricted, cleaner and less free-spirited than Our Love, but conversely Snaith has also been flirting with some other genres. He attempts a more pop-friendly aesthetic on You and I, a stunning piece that utilises a playful half-time chorus, child-like voices and video game melodies. On Home, we even hear some dusty, rare groove, soulful hip-hop, he delivers this vibe effortlessly, as well as arguably the album's best vocal performances. He continues to switch things up so much so, that initially the beat on Like I Loved You sounds like prime time 2001 MTV Bass (and you half expect to hear Kelly Rowland's voice). Instead we are presented with something far more 2020, and the album's only guest feature from guitarist Colin Fisher. From R&B, pop and 90's hip-hop, he then steps into bumpy garage territory on Ravi, where sliced up, transposed female vocals and over the top filter sweeps fail to add much to the composition.
There is some real songwriting showcased too, with some pretty heavy themes such as tragedy, death, divorce and middle aged stress on Suddenly. Cloud Song is another heart felt piece, working beautifully as a final chapter, automating or live tweaking synth parameters to give the repetitive melody heaps of movement. In recent interviews Snaith has been open about his marriage, fatherhood and the intense emotions that come with all of that. Even though this album may be less raw sonically, it may be his most open yet lyrically. There are some definite anthems here, and some more adventurous patterns, which he skilfully switches between as the album progresses. You never quote know what to expect, have a listen to the outro switch ups on New Jade, where a jungle/ R&B piece falls apart like an FKA Twigs piece. Or on the awkward sounding Lime, which finally makes sense during its dubby final section, almost behaving like an interlude.
There is a lot to take in here, far from perfect but with a lot to love.