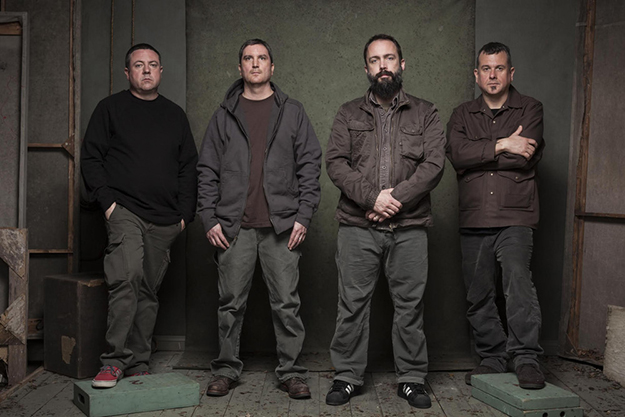 Veteran American rockers Clutch have been around for what feels like forever, but rather than being part of any "has-beens" club they're still going strong with all the energy and vigour of musicians half their age. At 15 tracks long, BoBD gives plenty of value for money when it comes to quantity of music but can it match that for quality?
Hailing from Maryland, Clutch has been pounding out high energy blues-infused rock music for over 25 years and Book of Bad Decisions marks their twelfth album release. Released on the band's own Weathermaker label, BoBD was produced by Grammy Award-winning producer Vance Powell, whose previous credits include Arctic Monkeys, The White Stripes and Seasick Steve.
The initial onslaught of opening track "Gimme the Keys" with its chunky riff and energetic groove bodes well as an introduction to BoBD and a fair template of what to expect for the duration. No one listening to Clutch is expecting anything other than adrenaline filled rock music that you'll crick your neck to when nodding along and that's exactly what you'll get with this LP. Whether it's the thundering drums of "Weird Times" or the slow, hypnotic guitar riff in the intro of album closer "Lorelei", Clutch just have that knack of making your toes tap and head bob. The real gem though is "In Walks Barbarella", it struts and sass' its way out of your speakers with plenty of funky attitude and stakes a claim of the best track on the album.
Fifteen tracks might sound like a fair few, but as each track averages about three and half minutes the album skips along without much filler and a whole lot of A-grade, pumped up rock tunes. There are solid nods to Black Sabbath in the guitar work of "Spirit of '76" as well as more country-blues infused slide picking in "Hot Bottom Feeder". Where Clutch really score, though, is in getting straight to it when starting the majority of the songs. No long drawn out intros to frustrate listeners (save for the brief fade-in of opener "Gimme the Keys" and final track "Lorelei"), just straight up immediacy in getting straight into jamming those gloriously bluesy riffs.
One of frontman Steve Fallon's gifts is for sensational storytelling in his lyrics, a talent that shows no signs of fading with this latest record. The less-than-subtle, though, aptly named "How to Shake Hands" slyly digs at the Trump administration with some tongue in cheek lines of "straight talking with no jive". However, it doesn't really matter what the subject is, every song is vividly worded with lyrics that will stick in the mind after only one listen. The rest of the sonic pie is just as tasty with Clutch's trademark fuzzy guitars not quite delving into stoner-rock territory, instead being brash enough to be suitably rough and ready, but not too polished and over-produced.
Clutch know what their fans want and they know how to deliver it, too. Some bands might try new things, hoping to expand their sound or songwriting (and all credit to them for trying), but there's something to be said for knowing what you're good at and perfecting it to a high-quality standard. Having said that, if there is a criticism that could be levelled at Clutch's latest offering, it's that there maybe could have been a hair's more diversity in the songwriting. It's not that the songs are too similar, as they have a formula that they stick to which, as I mentioned, is one of their strengths. It's just that shorter albums at 10 or 11 tracks use that method more effectively, whereas longer albums can benefit from being broken up a bit.
In a completely unsurprising turn of events, Clutch have delivered another hour of straight-up rock to be enjoyed loud in the car or at home. Just make sure you do some stretching exercises to warm up your neck before you do!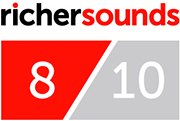 Author: Steve, Bristol store