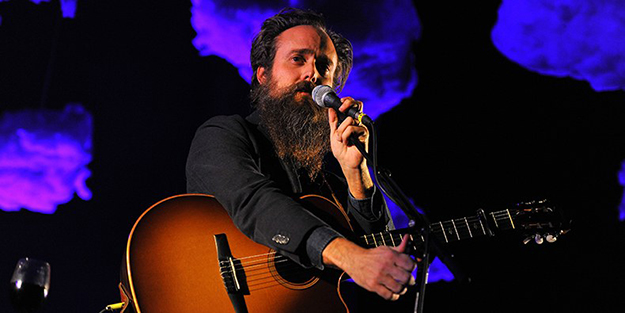 Sam Beam, aka Iron & Wine, has been releasing music for 16 years now, prolifically in the modern industry. Read on to find out about his latest effort Weed Garden…
A short and sharp 6 track EP, beautifully presented and well-rounded in its content. It brings him closer to the folk-rock round, upon which his fame was founded (he scored a mainstream no.2 album in the USA with 2011's Kiss Each Other Clean) though it's not without its subtle pop nods. The soft, understated "What Hurts Worse" opens the set and sets the tone, bittersweet regret and a melancholic resolve to look forward.
"Waves of Galveston" is a sweet tune with a circling melody and deftly delivered vocal. "Last of Your Rock 'n' Roll Heroes" has bit of a beat but is hardly raucous, it's an acoustic rock 'n' roll presentation and like the rest of this EP says what it has to say then wraps itself up and makes way for the next track. Which is "Milkweed", an ornate distant musical cousin of "Eleanor Rigby", as cello pulls away amongst the guitar and piano percussive arrangement. The main lyrical refrain, 'Always coming back…' could have been an alternative EP title and the song feels like summer fading, apt, as the next track "Autumn Town Leaves" leads us fully towards winter. A gentle picked guitar motif is the tracks main signature here and it's another pretty excursion into understatement. The set wraps up with "Talking to Fog", with the parting image of a dying deer by the roadside as the wind and waves blow into your face is perfect for this short set, giving both the beauty of nature and pain of emotions a proper full stop.
And that's it – six short, succinct songs and you're done. The music here paints a picture more than tells a story, and there's nothing wrong with that, music is art and its makers are artists. And Weed Garden creates a mood and a scene without ever instructing or dictating interpretation. I wish it were longer, but then you'd never say you wish a picture was bigger.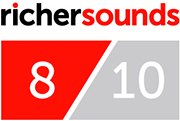 Author: Ian, Romford store