After her hugely popular debut album in 2015, can Australian alt-indie singer songwriter Courtney Barnett live up to the pressure of delivering an equally explosive second offering with her latest album Tell Me How You Really Feel?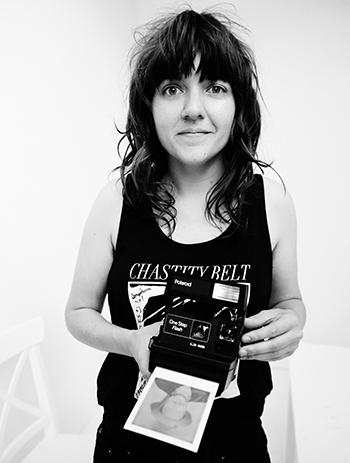 If somehow you haven't heard of Courtney Barnett yet, chances are you're about to. Hailing from Melbourne, Australia Barnett is a hugely talented songwriter who composes and performs solo material, whilst offering her talents to her partner Jen Cloher's solo project. If that wasn't enough, she also runs her own independent record label, Milk! Records and has written albums with other huge names, most notably lo-fi indie sensation Kurt Vile. Barnett has been dancing with fame since 2015, when her critically acclaimed EP The Double EP: A Sea of Split Peas treated listeners to a heady mix of shoe gaze indie guitar music and pithy, meandering vocals. A Sea of Split Peas tantalized audiences, offering solid and exciting tracks that left listeners desiring more. But Barnett held off on releasing a fully realised album until 2015, when she barged her way back into the limelight with the Grammy and Brit Award nominated album Sometimes I Sit and Think, and Sometimes I Just Sit. Sometimes I Sit… was arguably one of 2015's biggest indie albums, garnering largely perfect reviews.
As is often the curse of artists who release such hugely popular debut albums, Barnett's new material now has a lot to live up to. Many artists crumble at such a daunting prospect these days, with critical pressure and record labels forcing the production of sub par offerings in order to appease mass markets.  However (cue heavy sigh of relief) Barnett has leapt over this hurdle and delivered another thundering album; different yet equally sublime. Tell Me How You Really Feel takes just enough of what made Barnett's earlier offerings wonderful, and strips it back, re-configuring the soundscape into a more sultry affair. Her vocal lines become slightly less irreverent and take on a sharper edge, whilst the instrumentation feels like its been treated to a dash more rock n' roll in the mix. The album retains Barnett's idiosyncratic flair and is instantly recognisable but feels recharged and revitalised.
A perfect example of this newer more forward sound comes in the form of the track "Nameless, Faceless". The driving, heavy riffs and drum parts provide the song with a full-bodied, raucous vibe. However, the melodic nature of Barnett's voice and the refusal to let the instruments become too frantic leave the track well balanced. And whilst the music is the major driving force in the track, Barnett's lyrics are equally exciting. Barnett sings, over and over in the choruses, 'men are scared that women will laugh at them/women are scared that men will kill them'. Somewhat paraphrased from Margaret Atwood's writings, this lyric is indicative of pretty dark undertones.
When contextualised with the rest of her lyrics, it becomes evident Barnett is exploring the power dynamics of gender. Such lyrics suggest the presence of gender complexities in modern society, and Barnett's own simultaneous defiance and fear in the face of this climate. 'I wanna walk through the park in the dark/I hold my keys between my fingers': Barnett pulls no punches with this exaltation; whether an outburst of anger or a sad reflection of modern society, the subtext is clear and is certainly food for thought. Barnett is exploring the position of women in society and demands autonomy and recognition in this track. A sizzling rock song and cultural commentary to boot, culminating in a clever and thought provoking track.
The thumping, heavy tone continues instantly after "Nameless, Faceless" with "I'm Not Your Mother, I'm Not Your B**ch". Though one of the shortest songs on the album, it packs a big punch. Once again the bouncing, ragged guitars continue, the drums brilliantly thumping and crackling with tension. Short and sweet, the track is a perfect punk number. Barnett's vocal line struts across the bars, enjambment giving it a loose, carefree tone. Once again, there's defiance in the lyrical composition, charged with a sense of frustration and tiredness. Two minutes may not be a long time, but it's all Barnett needed to deliver a succinct, tight number echoing obvious punk predecessors. However, whilst rough and ready, the production still makes the song pop. It sounds fantastic when played loud and with abandon, the depth of the soundscape making it feel full of vigour and attitude. When done correctly, rock does not need to be complex. No frills; just a properly wild song full of feeling.
However, the album isn't all powerful rock riffs and shouting. Barnett often reels it in and draws upon more melancholic, ephemeral stylings.  The album's final track, "Sunday Roast", is a lovely way to end such a cracking album. It's slower pace gives room to breath after such an intense journey. The distortion is dialed back just so and the lyrics become less angry, more soothing. "Sunday Roast" sounds, essentially, like a quotidian love song. Barnett rejects the notion of writing a love song impossible to relate to like so many of her contemporaries and instead zones in on experiences the masses can understand. 'I know you're doing your best/I think you're doing just fine'. There's no delusion of grandeur, no bold, dramatic statements. The declaration is simple and, through its simplicity, achieves a beauty. The instrumentation relaxes and the tension built up throughout the rest of the album falls away. The pacing of the album is sublime and "Sunday Roast" sets the listener down gently, pointing towards Barnett's growing maturity as a singer and songwriter.
Tell Me How You Really Feel is a wonderfully accomplished album that sees one of our time's lo-fi indie superstars go from strength to strength. Though a few good guitar bands still grace the mainstream music industry, many of them are either relics, (think The Rolling Stones – currently on what must be their millionth UK tour), or are ditching traditional methods for more experimental technique (Arctic Monkey's Tranquility Base Hotel and Casino anyone?). Barnett delivers just what we need at this moment in time: a brilliantly crafted, guitar-heavy, tasty soup of good old fashioned rock, with just enough modern edge to keep it fresh. Barnett is, or will be, one of our generation's great songwriters, her trajectory currently set to send her in to the stratosphere.  My rating for this album would be higher; but I have a feeling I need to leave some room for extra marks when Barnett's next inevitably incredible album is released…
Pop in to your local Richer Sounds to let this wave of grungy goodness wash over you on a proper hi-fi system!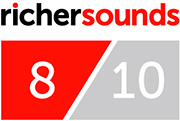 Author: Lewis, Chester store