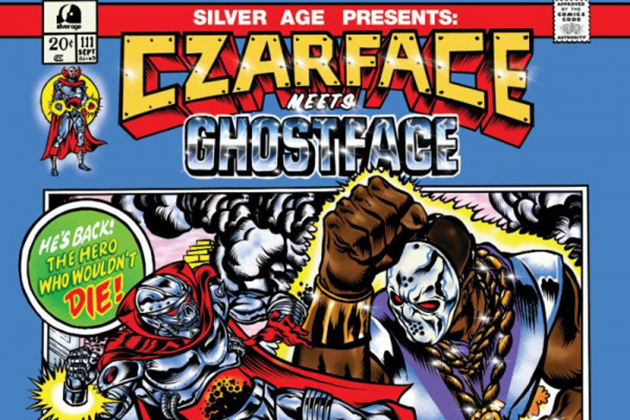 Less than a year since the comic book face-off of Czarface Meets Metal Face and Czarface is ready for their next super showdown – this time against Wu-Tang Clansman Ghostface Killah. Will this showdown be immortalised in the annals of epic comic/rap battles of history?
With two members of the (in)famous Wu-Tang Clan, Inspectah Deck and Ghostface Killah ready to battle in this record, we can almost assuredly be in for an excellent album. Galvanise this with the presence of hip-hop duo 7L and Esoteric on the side of Inspectah Deck to create Czarface (think of them like a rap supergroup) and we definitely should be.
"Back At Ringside", and the bells are literally starting this opening track off. Packed in with a foggy bassline haze and grizzly vocals. The Wu-Tang influence from Ghostface Killahs presence is absolutely undeniable. It feels and acts like the warm up track it's supposed to. Light record scratches and  simple drums help launch the album off proper from "Face Off". The album continues the very cool idea from the album's 'predecessor' Czarface Meets Metal Face, where Czarface battled against MF DOOM. The same comic book artwork is present on this album cover and the same epic Saturday morning cartoon drama still drenches all the beats in this album. It might be titled as a meeting, but it becomes more of a battle the deeper you go.
By the time "Iron Claw" kicks in properly, the album has hit pace. The dirty beats from their East Coast hip-hop roots are a perfect way to set the mood for these rap titans to spit bars (not fire, as the comic theme might suggest) over; it even leads out with a synth-y cliffhanger note straight out of the cartoon Marvel series–what more could you want?! If you do want more of this aggressive, hazy rap excellence, just skip through to "Masked Superstars". Full of drama, turntable speed changes and of course, beautiful rap skills. With off-key synth lines over bass lines that could rattle asphalt like Godzilla moving beneath it – the backing melody belongs in a kaiju movie, and the artists immortalised in comic book glory.
It's not all lo-fi beats though. Loaded with awesome loops and superhuman sampling skills, we're also treated to "Powers & Stuff". Yes, that's the name of the track, not a sudden revelation of superpowers… well, beyond their rapping abilities anyway. Ranging from flute samples to children's laughing and vocal bites that sweep across the speaker channels, seemingly coming from everywhere.
In perhaps the best track of the album, "Morning Ritual", Ghostface gives a play for play retelling of a menacing day in his shoes. It easily paints him as the supervillain of the piece, and he deserves all the credit for being the match to the heroic trio (of sorts) in the form of Czarface. As the track flows into "Super Soldier Serum", there's enough power in this track to level a city block as easily as any Avenger. Taking shots and commenting on anything from Daniel Craig as Bond, to the urrrm stealthy nature of bone gristle, it's still a gripping duo of songs throughout.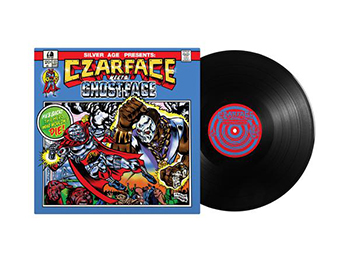 Returning back from the more intimately angry tracks, by the time "The King Heard Voices" has bridged into "Listen to the Color" we're full of faster jumps between the artists as they fill the track with their respective bars, battling for supremacy (and the fate of the world!). It's complex, somehow effortless as only rap royalty can manage and is unforgettable.
It's not the most conventional album. Yes, most tell a story of sorts and have been carefully structured by the producer and artists. However, when you're basically rapping a comic book, and the producer is the artist – it can really be the narrative you want. The album is polished, insanely well-engineered and easily stands on its own amongst such a crowded market for rap.
One word of advice if you want to get this plugged in at home: speak to your local Richer Sounds about the best subwoofer to really let this album let loose.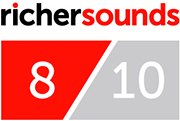 Author: Steve, Chiswick store