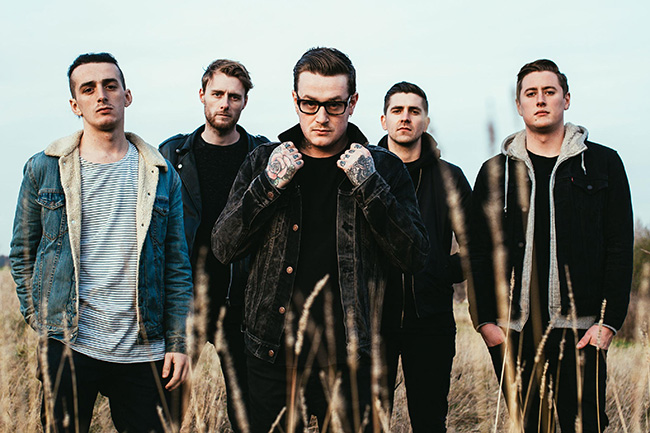 Following up an album that charted in the top 5 is always a tricky task, find out what we think of Deaf Havana's follow up to 2017's All These Hopeless Nights, new album RITUALS.
Like most bands that go the distance, Deaf Havana have been through a number of changes on their way to their fifth studio album. What started as a raw, punky sound on debut Meet Me Halfway, At Least has evolved through a period of stadium rock into the considered sound of the new album RITUALS.
For those following from afar the band has been through some dramatic changes in that time with the loss of lead singer Ryan Mellor and two changes of label. They've also supported artists as varied as Skindred, Muse and Bruce Springsteen – not something you see every day. All these experiences bring something to the mature sound of the new record.
Current frontman James Veck-Gilodi has spoken about the album theme of redemption in interviews and this is clear right from the start. The opener "Wake" is only forty seconds long, but imme­­diately brings in the sound of the London contemporary voice choir for a real change of pace from their last album. It's a sign of the methods used to create this album being dramatically different to previous record All These Hopeless Nights. For this album Veck-Gilodi created the songs in a very methodical way, first naming his tracks, then writing songs to suit these themes before using computer wizardry to create the backing music. The first time the band got to make their mark on this album was in the recording phase and that does show with the album having more a solo-artist's feel.
There is certainly a running theme of fall and rise with this album and each song blends into the next, making it a single body of work in a lot of ways. A change of direction from their previous efforts which created plenty of radio friendly hits.
That's not to say these types of catchy melodies aren't present here though, singles such as Sinner have a great pace to them and are certainly festival friendly. You can easily imagine thousands of people belting out the lyrics 'I've been lying to you more each day. 'Cause I'm a sinner now and all my sins I've found, they won't wash away'. I did find the upbeat nature of this track a contrast to the supposed journey to redemption of this album.
The track that really sums up the personal journey of this album seems to be Holy which channels Veck-Gilodi's best Ed Sheeran impression to give weight to his performance. The lyric 'Now my fears will finally swallow me whole 'cause I wasn't honest' captured the tortured nature of the man running from his mistakes. The singer has talked about his battle with alcohol before, and this seems to be a continued theme here, too.
There is certainly a synth pop element to this album which seems to take influence in contemporary bands such as The 1975 and Chvrches, who have brought back the 80's sound. However, the vocals never quite match the heights of Matty Healy from The 1975, the weight of emotion just didn't seem as clear as with some of their work.
The use of both a vocal choir and the energy of synth pop in a single record is certainly an interesting mix and one that seems to come off to a large extent. The track "Ritual" made for some easy listening but lacked the pace of a great rock anthem. This record should be thought of as something of an experimental follow up to last year's hit album, All These Hopeless Nights and it made me wonder if the band were looking to capitalise on their new-found fame by showing off the true range of their talents.
RITUALS is a growing experience for the band and it's hard to blame them for trying something new. There is nothing worse than a band churning out the same old sound year after year with little to differentiate them. However, I would argue that if the band had been more actively involved in the creation process, it may have kept the album more in line with their previous efforts and created a more rounded sound. I did appreciate the choir's vocal contribution on roughly half the album tracks and it kept my attention all the way through which demonstrates the potential there.
Overall this album was a good effort to bring a new sound to a band on their fifth studio album and one which holds tightly together throughout, but lacks the hit singles of some of their previous efforts. It will certainly feature on my car stereo this summer. Why not make your own mind up by bringing this record down to your local store and listening to it for yourself?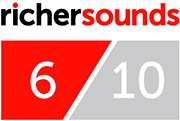 Author: Robert, Brighton store