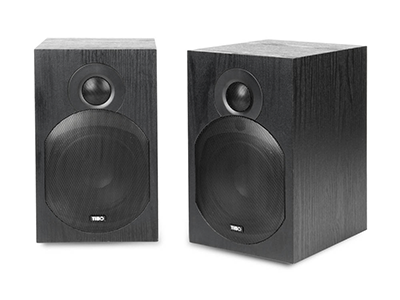 Following on from the original PLUS series, Tibo have released a new and improved range of active speakers. Three models are available, the largest of which, the 3.1, is under the microscope today…
For those who want to connect up a single device such as a turntable or maybe a television to some speakers, buying an amplifier with half a dozen inputs to power the speakers can seem a little over the top. This is where active speakers that contain their own amplifier such as Tibo's new Plus 3.1 can be a really cost effective way of improving your sound without needing to take up too much space or pay for features that you don't need.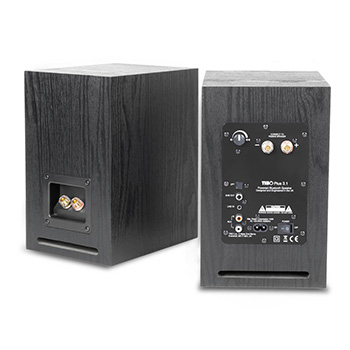 The "master" speaker contains an built-in amplifier which plugs into a power socket and supplies 55 watts for each channel. This speaker houses analogue RCA phono and 3.5mm aux inputs as well as a digital optical connection and a Bluetooth 4.0 receiver. Also placed on the back is the volume dial that rather handily doubles up as an input selector, however, there is a nifty remote too.  This means that nearly anything can be connected up to the Tibo's to achieve a quality stereo sound. Once the secondary "passive" speaker is connected up with the supplied cable you're away and ready to go! A neat black wooden veneer means the speakers suit most environments and the grilles prevent idle hands from damaging the drivers.
From our experience with the previous range, the PLUS speakers tended to be bought for use with turntables as customers wanted something cost effective to listen to their forgotten vinyl collection. As turntables need a pre-amp/phono stage to boost their signal, you just need to make sure you connect up a deck that has this built-in, such as the Audio Technica LP3 and Bob's your uncle. As we spin Royal Blood's "How Did We Get So Dark" we can hear that the 3.1's certainly have enough presence for filling medium sized rooms, though there is a connection for an active subwoofer for those who want a beefier presentation. Straight out of the box the 3.1's give a balanced and tonally even sound, hefty enough to represent the chunkiness of the duo's drums and distorted bass guitar, but clear enough to give some spaciousness to vocals.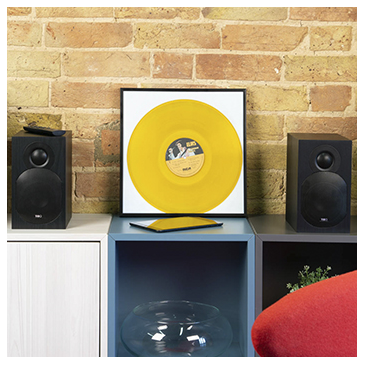 Switching over to Bluetooth and using Spotify we try out the new single "Peach" by New Zealand brother/sister pair Broods. Naturally, there's a little drop in smoothness from the switch from vinyl, but the version 4.0 receiver means we get pretty decent quality from the 320kbps stream. The snappiness of the electronic rhythm skips along without feeling dull and the layers of synth and vocals mesh nicely so that one isn't outdone by the other.
The flexibility of the system means that it's not just music that gets the Tibo's singing though; we tried them out on keyboards and also an electronic drum kit with pretty decent results! Although, not particularly designed with TV/films in mind, you'll still get a reasonable increase in bass depth if using them with your screen; they just won't have the EQ modes that most TV soundbars do.
There are other performers out there from premium speaker brands that can get you closer to a traditional hi-fi sound if you're happy to spend the extra money, but if you're looking for a quality jack-of-all-trades set up that simplifies the amount of equipment you need to enjoy audio at a great price, look no further than the Tibo PLUS 3.1. If this sounds like the solution you're looking for, why not contact your local store to see for yourself?
Click here to learn more about the Tibo 3.1 active Bluetooth speakers
Author: Steve, Bristol Store