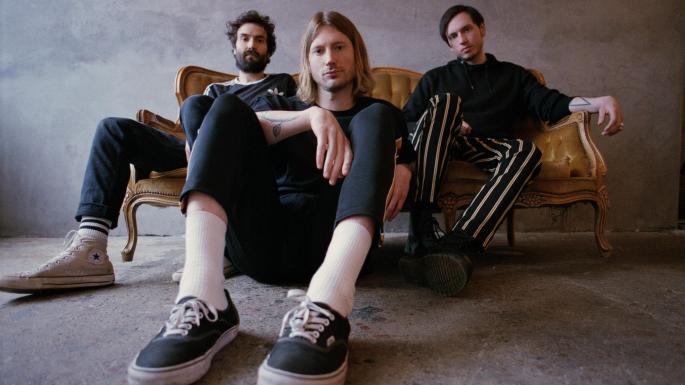 Leeds based rockers Dinosaur Pile-Up have been on the peripheral of mainstream success for a while and with fourth studio album Celebrity Mansions (their major label debut) they're looking to finally break into the upper echelons of the British rock scene.
Having supported Weezer, The Pixies and Feeder, the band has certainly paid their dues on the circuit and have had plenty of time to hone their craft. Previous albums have given us plenty of spritely and accessible alternative rock tunes to please people on both sides of the noisy music spectrum, now's the time to see whether the hype from the last couple of months from Radio 1's Rock Show, NME and various websites is justified.
Celebrity Mansions leaves nothing on the table by opening with "Thrash Metal Cassette", the first track to be previewed from the new album back in March. Channelling his inner Dave Grohl, singer and guitarist Matt Bigland seamlessly flicks between rasping shouting and powerful melodies just like the Foo Fighters legend himself. The chunkiness of the guitar riff and thick sounding drums and bass mean that you can't stop yourself from turning this tune up to the max and jump around the room.
Second track (and the second tune to be previewed before the album's release) "Back Foot" is the real star of the show though with excellent lyrics about being a struggling musician creating fantastic imagery when you listen. Those looking for a more accessible track to get into are well rewarded here as its brilliant combo of radio friendly hooks and heavily textured distorted guitars that are brilliant to nod along to. Make sure you check out the accompanying video online for a great, tongue in cheek send up of celebrity culture.
Dinosaur Pile-Up unashamedly draw upon all the major players they have listened to growing up in the 90's and 00's and their music is all the better for it. The grunge influenced "Pouring Gasoline" could be straight off of Nirvana's Nevermind and title track "Celebrity Mansions" is so Weezer-esque that you can just imagine Rivers Cuomo having a hand in writing it. None of this matters though as the songs are so good they instantly bring a smile to your face. At times some of the melodies edge a little into the realms of bouncy, So-Cal pop-punk such as "Stupid Heavy Metal Broken Hearted Loser Punk" which may not be to everyone's taste but it's not enough to want to skip any of the tracks.
Closing track "Long Way Down" eschews the chirpiness of the lead singles and goes for straight-ahead melancholy-tinged rock and it's slightly refreshing because of it. It leaves you wanting more which is a good way to finish a record. Ten tracks isn't very long for an album that was four years in the making but luckily for us the quality of said tracks means that's not so much of a problem. A little more variety in dynamics would have been appreciated as the arrangements tend to get a bit same-y after a while but although the production presents the songs in a similar way each time there are cool little effects thrown in on certain tracks.
If you like simple and effective tunes that you can stick on and turn up loud then this is the album for you, make sure you get to a live performance before they hit the big time.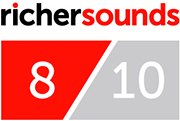 Author: Steve, Bristol store