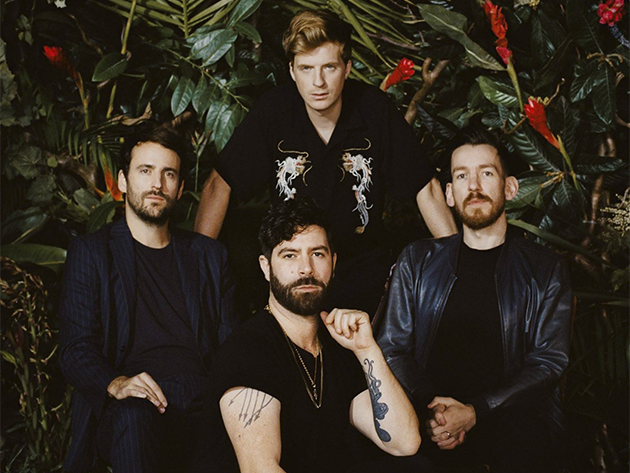 Foals fifth outing winningly combines the sound of everything they've done before.
The British band Foals have come on quite a journey since their debut album Antidotes was released in 2008. While most other UK bands forged in the same fire have drifted into obscurity, they have managed to successfully elude the tarring brush of being just another indie guitar band. And now in 2019, we find them back on the radio waves after a 4-year wait since their last album What Went Down, and the more recent departure of bassist Walter Gervers, with the first half of Everything Not Saved Will Be Lost, the second of which we can expect to hear later this year.
Historically, many bands at this stage in their career have walked the fine line of innovating but not alienating the fan base. To Foals' credit, it looks like they have been able to stay balanced in that sweet spot, with a selection of tracks that harken back to the days of everyone's favourite "My Number", (see "White Onions" and "On the Luna"), which will no doubt be fan favourites. Elsewhere they manage to excel at pushing sonic boundaries whilst staying within the confines of their signature sound. Examples are the songs "In Degrees" and "Cafe D'Athens", which appear to be heavily influenced by the music of Steve Reich and Philip Glass, to name a few.
Impressively, they appear to have sonically fused the entirety of their musical journey thus far and distilled it into 39 minutes. From the early focus on math-rock intricacy, all the way up to their more recent iconic stadium-filling sound, via the sweaty-vodka-lemonade-dance-floor sound hat they have laced throughout. All of this is present, and it appears to have gelled into a unique sound greater than the sum of its parts.
Two tracks stand out on the first listen.  The single "Exits" is contagiously repeatable. Founded on top of a thundering drum-and-bass groove, the soundscape is amorphous and rich with nuances, while the lyrics set the scene for the dystopian themes around which the album continues to circulate, of cities underground, no birds left to fly, and a world upside down. Later in the album, "Sunday" is a giant, dreamlike masterpiece filled with shimmering guitars that builds to a huge finale, before dropping into a more uptempo remix of itself. This is where we find the same cities burnt down, and the same birds singing, 'It's the end of the world'.
On paper, the idea of an album centred on a post-truth, post-apocalyptic future is excellent, and with the following that Foals have managed to amass over the past decade, there was some serious potential to be a prophetic eye-opener. And at moments they are less cryptic about their anti-establishment stance: 'Our fathers run and leave all the damage they've done behind/left us with the blind leading the blind.' But they haven't quite pulled it off. They win brownie points by confirming (authorities, that they are) that climate change is not only real, but also bad; and that political campaigns are often rife with corruption. Thanks, guys. Indeed, the impressionistic prism of vocalist Yannis Phillipakis' lyric writing only serves to distort further the already hazy message, or 'concept' of the album.
Sure, they mention the fact that the world is not a pretty place, but unfortunately the musical and lyrical showmanship isn't enough to compensate for the lack of sincerity surrounding the idea. There are moments when this album truly does shine, and you should listen to it for those reasons. With what will no doubt be a highly anticipated Part 2 making its way to our ears in the autumn, let's hope that everything can be saved, and not lost.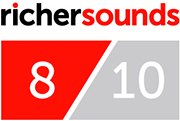 Author: Max, Bristol store