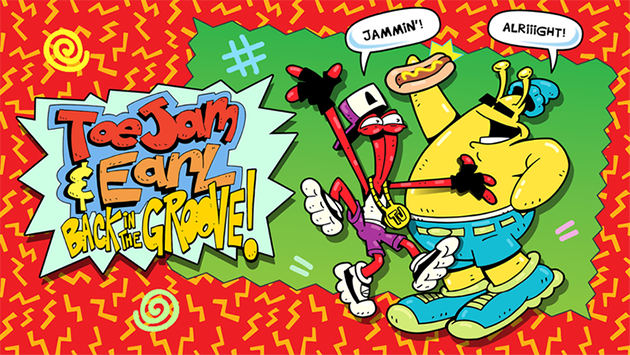 The dynamic duo from the planet Funkotron are back in an all-new adventure!
It's always weird when a game series thats long been dormant just turns up out of nowhere with a surprise entry to the franchise. Normally when this happens it's due to an I.P changing hands or someone realising they still hold the rights, and most of the time the game they bring out lacks the soul of the original and is nothing more than a quick cash grab…
So with this in mind does ToeJam and Earl: Back in the Groove – a game that comes 16 years after the last instalment, ToeJam & Earl III: Mission to Earth – fall into this category of re-hashed letdowns? Fortunately for me (and anyone who grew up with a Sega Mega Drive) the answer is 'no', as this newest instalment isn't just a great continuation of the series but in my opinion might just be the best addition since its inception.
Granted if we look at it closely enough it is incredibly similar to the original, keeping the isometric view and progressive dungeon crawling elements, but I'll be honest when I say that nowadays, I just can't play the original. Whether it's on my Mega Drive or on the collection I have on Xbox there's just something about it that means I cant stick it for more than a few minutes no matter how much I love the game play. So with this in mind the fact that Back in the Groove stays so faithful to the original, whilst updating the graphics and making the interface itself much more understandable, is for me the perfect way to bring what could be considered a slightly dated style of game play onto modern consoles.
Or maybe I should call the game play "old school" so as not to be to derogatory, because the game isn't bad and in fact is far from it. Too many games nowadays are just way too big in scale, and I get it people want big expansive games for their power hungry consoles but its getting to the point of ridiculousness in some cases. I just want to chill out with a game that I can pick up and play for a couple of minutes, or a couple of hours, something that I don't have to worry about a million different control mechanics and most important something that I can sit down and get some couch co-op on the go.
For me this is where the game really shines as sharing the experience of hunting for ship pieces and extra presents is made all the more exciting when you're in competition with someone else. Yes technically you're working together but the thrill of blazing around the map trying to get the best gifts, earn the most XP and pick up the most cash is an exhilarating thrill that takes me back to the yesteryears of gaming before I became jaded by years of paying council tax and trying to figure out the best water tariff for my area.
Another aspect that takes me back is the art style of Back in the Groove reminding me of early 90's cartoons and graphic design. Shapes and colours bound across the screen in between levels reminding me of the colourful place cards of  the Rugrats and the illustrative style of the game itself is so bright and vibrant that you cant help but feel like you're taking part in an interactive Nickelodeon show. This gets pushed to eye bleeding levels if you ever enter the 2D "HyperFunk Zone" a lo-fi trip into funk space that looks and acts how I'd imagine having eyes made out of neon string would feel, and I mean that in the most positive of ways.
I'll be honest, so far I'm enamoured with this game and the fact that I can play as the original versions of ToeJam and Earl as well as their newer versions. I can play it with a partner, and it also reminds me of being a kid whilst having one of the greatest soundtracks I can think of in recent memory – these are all things that keep on pulling me back into playing a couple more worlds.
I would highly recommend ToeJam and Earl: Back in the Groove to anyone who is a fan of the series or if you're just looking for something a little bit more laid back and unconventional.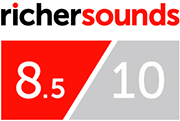 Author: Hal, Plymouth store