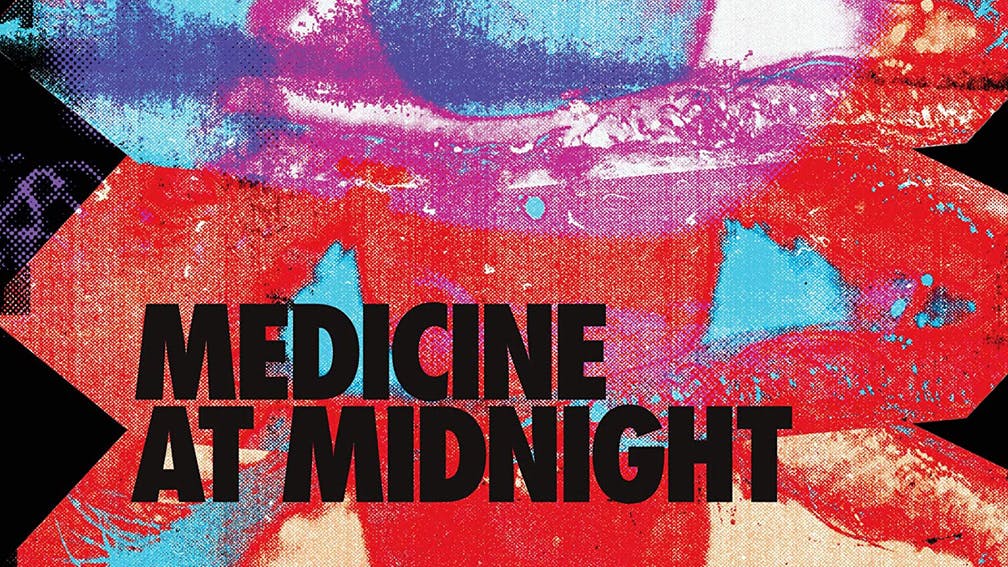 Foo Fighters have established themselves as a household name and continue to sell out arenas all over the world, but after playing together for over 25 years, the question needs to be asked; do you stick with a tried and true sound or go down the experimental route for the latest album? The answer the Foo Fighters have given with their latest album is why not try and do both?
Having been formed initially as a solo project in 1995 by former Nirvana drummer Dave Grohl, Foo Fighters have been one of the biggest acts in not just rock, but music in general. The Colour and the Shape in 1997 saw the band make their break and established Dave Grohl as a viable artist, finally losing the moniker of 'that guy from Nirvana'. 'Everlong', from The Colour and the Shape, continues to be one of the band's enduring anthems and is still the regular closer at their live shows. With nine albums under their belts before the release of 'Medicine At Midnight', some critics and even fans said that the band had very much established their sound and were sticking to it, with flashes of experimentation, particularly on 2017's Concrete and Gold, but nothing like a full on departure. That was until 'Shame Shame', the lead single from the 10th and latest album 'Medicine At Midnight' was released, which saw the band rock the boat completely.
'Shame Shame' is not the thumping rock anthem you would expect from Foo Fighters to announce their return, but rather a delicate, genre-crossing track where a driving drum beat and soaring violins are the centrepiece. It also allows Grohl to showcase his vocal range a lot more than usual, jumping between speaking to full blown 'ooh's' that you can already hear fans emulating when arenas can be filled again. The track was met with mixed reception from fans and critics, but there was more excitement for a Foo Fighters' album than there had been for over a decade as this was the most different the band had sounded in its entire history.
So, after months of waiting, what does 'Medicine At Midnight' actually sound like? Truthfully, it's the Foo Fighters you expect with hints of experimentation here and there once again. That's not to say it's a bad thing, just not the total departure we were expecting. The band has fully embraced it's influence and love of classic rock by emulating bands like Motorhead on tracks like 'No Son of Mine', a roaring and storming guitar driven beast that is sure to become a live staple like 'All My Life'. Opening track 'Making A Fire' is another 70's rock influenced song featuring a crescendo of powerful licks and drums, but is the first instance where we see this experimentation kick in, with the inclusion of a full backing choir that gives the song an almost gospel like quality.
There are a couple of hidden gems on the album that stand out as some of the strongest writing the band has done in years. 'Chasing Birds' is a laid back song that combines a few sounds and genres, emulating both the Beatles and Bee Gees in its dreamy melody and soft vocals that could be the Foo's attempt at 'How Deep Is Your Love'. There's something beautifully simple about the song that makes it work. Eponymous track 'Medicine At Midnight' is a funk/blues crossover track that is straight off David Bowie's 1983 album 'Let's Dance', with a sultry grove that makes the track infectious.
However, it isn't all smooth sailing. Tracks like single 'Waiting on a War', a mid tempo anthem that have become common on Foo Fighters' albums throughout their career, and 'Cloudspotter', a lively but safe track, feel like filler which on an album that has nine songs and clocks in at just over 36 minutes, is disappointing. There also feels like a slightly missed opportunity from the band to have followed the route they had with 'Shame Shame' and completely departed from their sound altogether, just to shake things up a bit.
All in all, 'Medicine At Midnight' is a solid record, if not still a little bit too safe. However, if you're a Foo Fighters fan, there's definitely enough of the band you know to keep you entertained as it's the sound of a group that have been playing for 25 years and are still having a good time doing it.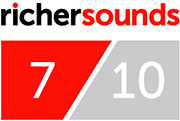 Author: James, Bath store