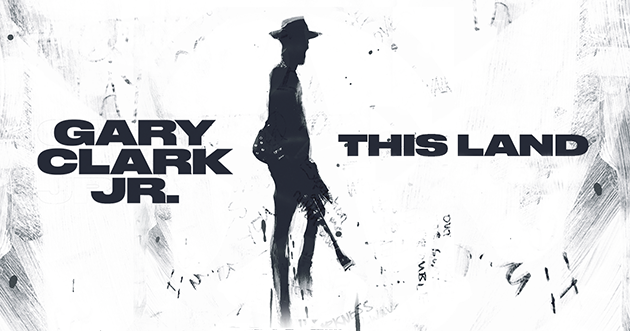 Blues man Gary Clark Jr. is back with his third studio record This Land, bringing his sound out of the pigeonhole…
In the four years since his previous record, Gary Clark Jr. has liberated himself from the confines of his signature blues-rock sound in pursuit of something greater. It's been a persistent habit of his to release a live album between each studio record. This tells us that his fans are eager for the gritty, unpolished sound of his live shows, with filthy guitar solos and rehashes of his own tunes as the status quo. So the last thing anyone was expecting to hear is that Clark has pulled his guitar out of the forefront (for the most part) and is instead bridging the gap between his first two blues-y albums and the sound of the present day. "Are you gonna be analogue or are you gonna be digital? We're in a world where the only natural thing to do is put it all together."
The inspiration for the opening track "This Land" came after Clark bought himself a ranch in Texas – "Right in the middle of Trump country" he spits in the first verse – 0/10 for subtlety. In the song his new neighbours tell him to "go back where you come from." The lyrics for the track stay politically charged, with the chorus closing with an equally transparent retort: 'F*** you, I'm America's son/ This is where I come from.' The single's music video is no less direct, with Clark playing his guitar on the veranda of a run-down yet suspiciously white house (pun surely intended), American and Confederate flags flying throughout.
The politics re-emerge throughout, but are never as in-your-face as the opening track. Instead, Clark tackles themes like being on the road in the absence of his family, as well as the mythology inherent in classic blues songs. In many ways this is the perfect rock album for 2019. The first listen tells us that Clark has studied up on more styles of music than you can think of, and here he tries to pour a bit of each into his work. Every song walks the line between his signature guitar-led blues and another different sub-genre of popular music. There is something for everyone here. Ready?
If you want to hear Gary Clark Jr.'s interpretation of Marvin Gaye, listen to "Feed the Babies". You like Prince? Try "Pearl Cadillac". "When I'm Gone' could be a Smokey Robinson cover recorded in the 21st century.
And there are even nods to our ubiquitous friend, prophet and visionary polymath Kanye West on the penultimate "Don't Wait Til Tomorrow' – complete with pitched-up vocal samples from blues legend Elmore James. The latter, along with "What About Us" (infectiously simple and effortlessly cool) are this reviewer's highlights.
It doesn't end there. The flavours of King Tubby, Manu Chao, Air and countless others can all be singled out in this giant sonic recipe book. Despite the wide range of genres traversed on this voyage, the triumph is in the gel bringing the peripheral elements together, a sense of cohesion. Clark's guitar tone, songwriting nuances, and intrinsic devotion to the culture of the blues help to keep everything glued. And at the end of it all, the album comes full-circle with "Dirty Dishes Blues", a lovely stripped-back nod to the classic blues songbook of Muddy Waters – and a reminder that the beating heart of this record is still the blues.
There are times when diving into this many genres of music can appear too far-reaching to hold any weight, and so the sentiments often get lost before resonating with the listener. However, This Land is an important stepping-stone in this artist's career and establishing a route forward. Clark's two previous full-length releases have been far more closely dedicated to blues, with very few tracks exploring beyond the same four instruments, so to be dabbling with drum machines, synths and vocal samples is a masterstroke stylistically for any musician who wants to be taken seriously in 2019.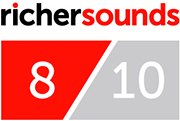 Author: Max, Bristol Store