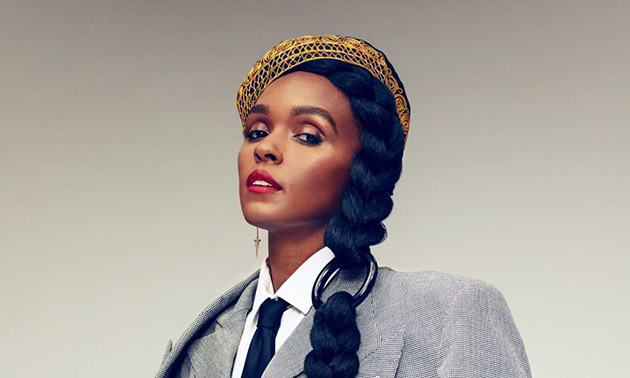 The dynamically unique artist returns with her third album Dirty Computer.
Janelle Monáe Robinson is a 32 year old American from Kansas who has slowly but surely over the last 12 years or so turned herself into a leading cultural artist and spokeswoman for African Americans, women and gender-liberated human beings. This is her third album proper and if the pre-release tracks (or singles if you like) are anything to go by then this could be one of the great all-time soul/pop/R&B hits ever. And it delivers.
Opening title track "Dirty Computer" open with Beach Boy Brian Wilson's guest croon and this underpins the whole track. "Crazy, Classic, Life" is the first tip of the hat to Prince, an occurrence that peppers the album. It's a plea for freedom, a world where people can just be who they want to be and heavily hints at Monáe's love of sex, she wants to be 'naked on a limousine' and having 'sex in the swimming pool'. And the album's first swear words appear in the rap at the end of the track. She loves a bit of swearing, something she often apologized to Prince about. I love a bit of sweary music too, so that all just adds to the fun of this record for me. "Take A Byte" is a saucy little pop number, 'I'm not the kind of girl you take home to your mama now' she opens. Before the song ends she wants 'to make love 'til we're numb'. Titter ye not.
But Janelle's in charge here, there is no female exploitation in her message. "Screwed" is a duet with Zoe Kravitz (daughter of Lenny K and Lisa Bonet), and not to put too fine a point on it is a song about getting screwed. 'Everything is sex / Except sex, which is power / You know power is just sex / Now ask yourself who's screwing you' is the songs mantra, but sex isn't all that "Screwed" stands for, it's also a wry comment on the state of the nation and female equality 'Hundred men telling me cover up my areolas / While they blocking equal pay / sippin' on they Coca Colas'. The song segues straight into "Django Jane", a rap track on equality of the sexes and races. It was the albums second single and it is superb.
"PYNK" features Grimes and is an electro pop track that was accompanied by a video of an all-female group of dancers all dressed in vagina costumes. Pretty much that's what you need to know about this track. It, like all that has already been heard on this album is superb. As is "Make Me Feel", basically a rewrite of Princes "Kiss". There's more swearing in the chorus, and the hooks are wonderful. 'It's like I'm powerful with a little bit of tender' explains Janelle's stance, followed up with 'an emotional sexual bender'.
'Juice' is a saucy song in collaboration with Pharrell Williams.  It's a summery lilting pop classic, but with its refrain near the end, it contains one of the best Donald Trump putdowns that pop music has produced this year, and there's been many. "I Like That" is a cool sassy confident expression of self, that mixes nostalgia, humour and belief. The rapped lines  'Uh, I remember when you laughed when I cut my perm off and you rated me a six / I was like, "Damn", but even back then with the tears in my eyes / I always knew I was the s**t' which in the context of their delivery are basically poetry. Janelle refers to herself as "being a queer black woman in America, someone who has been in relationships with both men and women". "Don't Judge Me" is an eloquent address to the media and her fans that is smooth and soulful. It's a little understated, but much like everything else it's standout. Obviously not all tracks can be standout on a self-contained album, but if these songs were placed into albums by artists of similar genre then they'd all be standout. Seriously. This isn't the kind of music I normally listen to, but you can't deny quality, and this album is dripping with the stuff.
"Stevie's Dream" is a brief spoken word interlude from Stevie Wonder before the album moves to its closing coupling. "So Afraid" sees Janelle face up to her own demons, it's a gently guitar driven track with amazing artistry and production. Album closer "Americans" deals with America's racist (and sexist) habits and traditions and was inspired by Barack Obama's 'A More Perfect Union' speech. Musically, it has been compared to as a distant cousin of Prince's "Let's Go Crazy" and I can see the comparison. The missus says it reminds her of Madonna's "Vogue" and I can see that too. Yes, Janelle has influences but that doesn't stop her being a true original. 'I'm not crazy, baby / naw, I'm American', she implores, and really, it's as good a call to arms musically for reform that an American has ever produced.
And that's the album. It's upbeat but heavy. It's soul, R&B, rap, pop and rock. It's a genuine 21st century classic American album. In fact, it's a classic album of any ilk. If you've not heard it yet then you should probably open yourself up to it.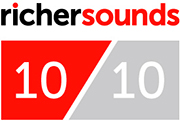 Author: Ian, Romford store