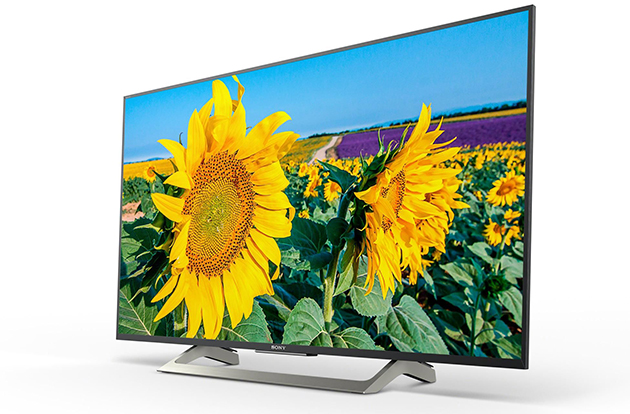 Sony aims to deliver fantastic TV tech without breaking the bank.
4K TVs have been the technological norm for some time now. When you visit the local pub you'll probably notice a 4K television in the corner. When you visit your nan's house there's a good chance she's got one herself. If you a buy a TV in 2018 it should 100% be 4K compliant, even if you plan not to use it. Unfortunately as technology becomes more widely accepted, the market can get saturated with lower quality units. Take a trip to your local super market and see for yourself. There will be cheap 4K tellies on the ends of the isle next to the beans and egg, likely by a brand you've probably not heard of.
They may look appealing but they do have their downfalls. Now I'm not saying all TVs outside of the major brands are bad. I'm trying to say that even though a TV may be 4K, it's still very possible to purchase a bad 4K TV nowadays, so it's definitely a safe bet to stick with known and trusted brands. I'm here to discuss one of Sony's entry level sets, the BRAVIA 43XF8096, which offers a very competitive image for a lower price than some other models in the brand's ranges.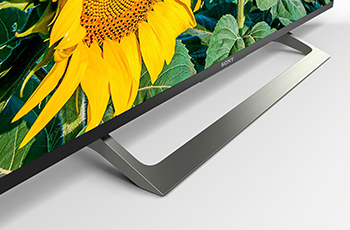 Fresh out of the box the TV has a good quality feel to it. Some cheaper sets can often flex out of the box and feel plastic-like, so it's good to see that Sony haven't scrimped on build quality. As far as connectivity goes there's certainly nothing missing, the XF8096 has three 4K ready HDCP2.2 HDMI inputs a dedicated Optical Digital audio connection should you wish to introduce a sound bar, and a set of analog audio connections.
The set also features built in Wi-Fi and Sony's full Android TV operating system, and not some slimmed down version either. This has the exact same features as their flagship OLED set which is nice to see, take advantage of all the catch up services as well as Netflix, Amazon, and even more exciting is Android's compatibility with Google Home and Amazon Alexa (working alongside an existing Alexa speaker). The set also features Youview, offering the ability to go back a week on what you have missed, which means no need for an extra PVR!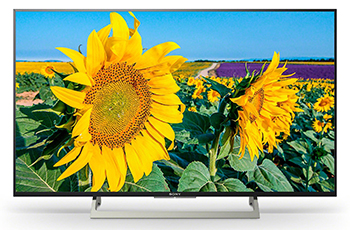 Even though this set is an entry level model, once powered up the 43XF8096 still offers a very dynamic image with a punchy and bright picture, and I certainly didn't feel like I was missing anything. Whilst the low 400hz isn't the quickest motion rate on the market, I hardly noticed any judder on the image during panning scenes. Given Sony's deep seated relationship with PlayStation and gaming they have a very good ability to handle movement!
If you're looking for a smaller 2018 set with great features and a good quality image that doesn't break the bank the Sony BRAVIA 43XF8096 could tick all the right boxes for you. Why not pop in to your nearest Richer Sounds today to arrange a demo?