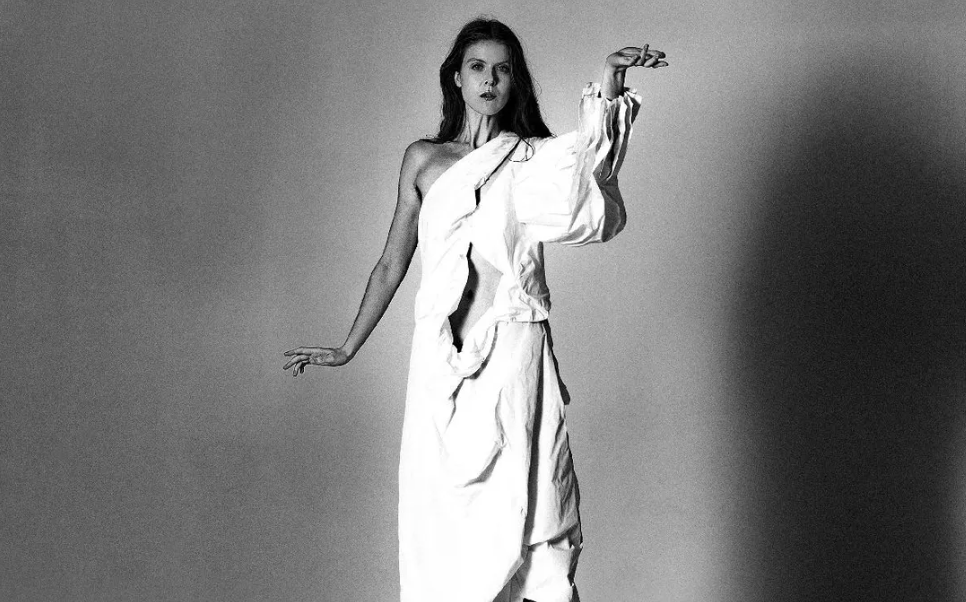 Icelandic singer and general instrument whisperer JFDR has returned with her third album. Amidst her myriad of other projects and band commitments, has she managed to focus enough to produce something meaningful? 
Perhaps it's just because it happens to be exactly when I'm listening to it, but the album starts strong (but gently) with 'The Orchid', serving at least in my very specific circumstance as a perfect deceleration from a busy day. The melody might be repetitive but it gives Jófríður Ákadóttir's vocals extra space to bloom amidst the simplicity. The song sets the tone for the rest of the album, a quietly held energy in this song permeates the rest of the tracklist.
Following in the same vein, 'Flower Bridge' later in the album helps to showcase the multi-instrumentalist talent of Ákadóttir. Maybe it's a note of bitterness on my end, but I do hold a certain amount of jealousy when a 28-year-old can produce something so cohesive and well-thought out in the form of an album, but looking beyond that, this album is no mean feat for anyone irrespective of age.
Not content to stay pigeonholed within the same arena as Björk with soaring, pitch-defying vocals and no small amount of quirk, Ákadóttir switches nimbly between styles on the folksier 'Life Man', the balladic 'Spectator', the chorus of which is alarmingly memorable, as her huskier spoken tones add gravitas in contrast to her almost bird-like higher notes that give a breathy melody over the piano and guitar based rhythm.
That's not to say the album is without quirk. On 'Valentine', Ákadóttir's voice is auto-tuned amidst other effects to create a spacey, almost alien quality that fits the synth tones that almost serve to hide the piano beneath it all. It's at this point I've noted there is almost no traditional percussion on the album, with all songs merely flowing from point to point.
Unfortunately, coming straight after the fantastic 'Spectator' mentioned above, 'Air Falling' seems to attempt to create the same quiet magic, but instead creates what feels like an interlude at the centre of the album. Unfortunately this feels weak and threatens to leave a poor impression when you're only dealing with a 35 minute runtime – and almost lets go of the emotive energy passed along from the first song.
As a personal favourite track, 'Sideways Moon' comes later in the album and imparts a sound reminiscent of Chelsea Wolfe, one of my all time favourite artists. More discordant synths add an element of darkness to an otherwise bright, albeit not always positive album. The slight reverb over a more haunting vocal tone sets the album at an edge that isn't unwelcome to keep you focussed for the last couple of songs.
'February' and 'Underneath The Sun' tail the album off on the same familiar lightness, but at a slower tempo than the songs before – not they were exactly pacy. The gently plucked acoustic guitar with vocals mastered toward the front almost demands your relaxation in a powerfully evocative way.
A feeling of any strength after an album is always a good thing, showing the artist's ability to move you. But the relaxation and (dare I say the modern buzzword) mindfulness following this album has some considerable weight to it, testament to Ákadóttir indeed.
If you want to experience this album how it should be felt, speak to your local Richer Sounds to hear this fantastic new release.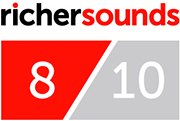 Author: Tom, Cardiff Store