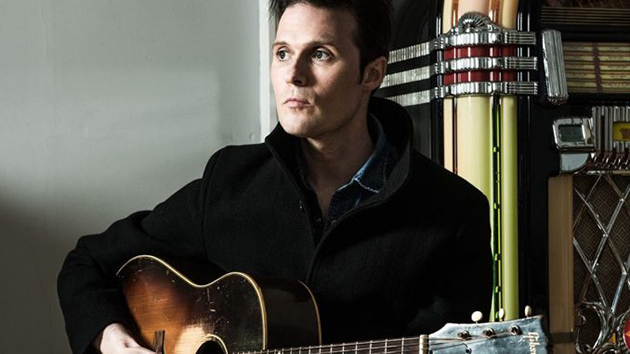 Opting for stage name Jon Fratelli, Jon Paul Lawler has released his latest studio album in his solo catalogue. With some serious distance from his previous outings with The Fratellis and Codeine Velvet Club, how will his second solo work hold up?
Opening up with "Serenade in Vain", it's quite clear we're not getting a solo edition of The Fratellis' Costello Music. Leaning more into slow melodies than pacing riffs, the song is a spacey, lilting dreamscape of a track. Full of lazy, sliding guitars, a tambourine and bass rhythm and a literal serenade of a vocal melody from Jon Fratelli, the track is hugely evocative. It might not be what fans of The Fratelli's were looking for, but it's one of those rare tracks that is felt as well as heard. The production is well-spaced and allows every instrument to shine, keeping the clash of sounds from becoming a cacophony.
The titular "Bright Night Flowers" retains the shimmering sliding guitars, but cuts away the more pompous, orchestral notes found in the opening track. This isn't something Fratelli has chosen to keep in the opening acts of the album either; the penultimate "In From The Cold" is laden with the same sound and techniques. As Fratelli's heavily accented voice cuts through the honeyed thickness of the tracks, this reviewer realises a glaring similarity to a previous review. With a tone and pace so eerily similar to Tranquility Base Hotel + Casino from the Arctic Monkeys, I start worrying that I'm in for more of the same, ultimately a bit of a disappointment. However, where Sheffield dropped the ball, Glasgow picked it up – the album Tranquility Base wanted to be was hiding about 250 miles north!
This is thanks in no small part to Fratelli's voice. Whilst there's no hiding the Glasgow accent, where many vocalists rely on how distinct their voices may be, Fratelli has no such laziness. He's accomplished, polished and in full control of his not unimpressive range. Beginning to shed the slightly sluggish pace from the previous tracks, "Evangeline" still keeps the sliding guitars. Country and western notes aside however, this reviewer's mind finds him drawing parallels to The Fratelli's debut album and runaway track, "Henrietta". It's been 13 years since we first saw Jon Fratelli in any band incarnation. Whilst "Henrietta" was raucous, rough around the ages and, ultimately about an older woman stalking the song's narrator – "Evangeline" feels like the mature version of the song. As the years have rolled by, it's great to see (and hear) that Fratelli has matured with his craft, gradually progressing from teenage love song, to truly adult ballad. That is if we solely use love songs as a marker anyway.
In terms of love ballads, "Crazy Love Song" fits this bill perfectly as well. Filled with YET MORE SLIDE GUITAR (I'm still working out why I like it so much, when it feels like it shouldn't work) and full, thumping bass guitar; it's a gorgeous countrified ballad that sounds like Scotland's answer to Keith Urban. Only much, much better.
On the notes of time "Rolling By", the following track is just that. Whilst it's still a good track, the pace does seem to drop down again. The track itself might be good, but it does begin to feel as though the album is starting to drag rather than roll in terms of speed. The album is miles different to what I thought I'd be walking into – not that I'm upset about it. Since the days of my picking up Costello Music in Fopp in my teens (which I loved by the way), the market for indie rock has exploded. Anyone who's seen my previous reviews will know it's a genre I struggle through. However, with this new and complex solo work, full of soul and purpose, Fratelli seems to have found his own calling, not that of a rogue indie trio, and all the credit to him. It's not the most innovative or spectacular work out there, with some tracks leaning towards the forgettable, but not one track is bad. It's a solid work all round.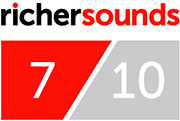 Author: Steve, Chiswick store