Lettuce is back with another jubilant offering…
When an entire band originate from the prestigious Berklee College School of Music in Boston, you can safely expect that the quality of musicianship will be top-notch. The current six strong line-up of Lettuce certainly have the pedigree to back this up as their members have reputations for being studio and touring gurus, working with acts such as Wyclef Jean, Lady Gaga and the Dave Matthews Band.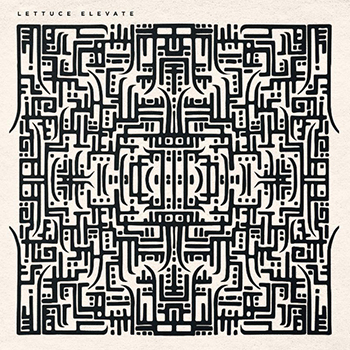 Taking influence from classic bands such as Earth, Wind and Fire, Tower of Power and Average White Band, Lettuce have now released their sixth studio effort Elevate. Their evolution as a band has seen them grow into a fusion of funk, dub and chilled modern jazz that transcends the typical funk like you'd expect to hear from a house band of an American TV talk show.
Elevate has eleven tracks which is a nice length considering some of them are extended tracks (as you would expect from bands working in this genre) but there's something for everyone to enjoy. The slow hip-hop feel of opening number "Trapezoid" is beautifully melded with the fantastic trills and embellishments from Adam Deitch's solid drumbeat whilst the fanfare-esque horn line carries the melody. More conventional funk isn't far aware though with next track "Royal Highness" which really gets your head nodding and feet tapping. I was in the kitchen preparing food when I first heard this track and such is the infectious groove of the rhythm that I subconsciously started cutting the vegetables of my stir-fry in time with the music! This is the template to which Lettuce then add their varied influences to, creating their dynamic blend of fantastic rhythms and exotic melodies.
Although the majority of Lettuce songs are instrumental, there's usually a few that feature guest vocals and Elevate is no different. A cover of Tears for Fears "Everybody Wants to Rule the World" is a particular highlight of the album fusing the great melody with a smooth, smooth jazz feel with plenty of creative licence taken with the arrangements of the horns and guest singer Nigel Hall's vocals. It feels like a great song to listen to whilst enjoying a summer's evening. "Love is Too Strong" (featuring Marcus King) is wonderfully soulful too and you could easily imagine it being sung by Aretha Franklin or Al Green.
Extended tracks such as "Gang Ten" and "Purple Cabbage" at 11 and 9 minutes respectively might not be to everyone's taste but if you're a fan of the genre and been to live shows you're probably not too concerned about the jam session lengths of these tunes. The effortless cool that Lettuce pervade throughout Elevate means that even though the longer tracks might meander for some, it stills pertinent to the music and not just long for the sake of it.
It's nice to have a break from the norm sometimes and a talented band such as Lettuce are just the tonic for when you want to immerse yourself in a musical performance, rather than the immediacy of contemporary popular music. Musicians will appreciate this all the more as the groove and melodies on offer here are so fantastically hip-shaking that you'll wish you were joining the band to play as well. If I were to be particularly picky, I'd say that a slow, mellow tune wouldn't have gone amiss but that's just being hyper critical.
Fans of more organic music who want to feel like the music is a performance almost just for you alone then Elevate really is a record to check out. The final track, a dub version of the album opener is a great example of this as it feels so "live" and in the moment. Whether it's an expansive exposition of a hook or straight up funky grooves, you can't go wrong with some Lettuce.
Favourite tracks – "Everybody Wants to Rule the World", "Krewe", "Love is Too Strong"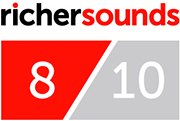 Author: Steve, Bristol store