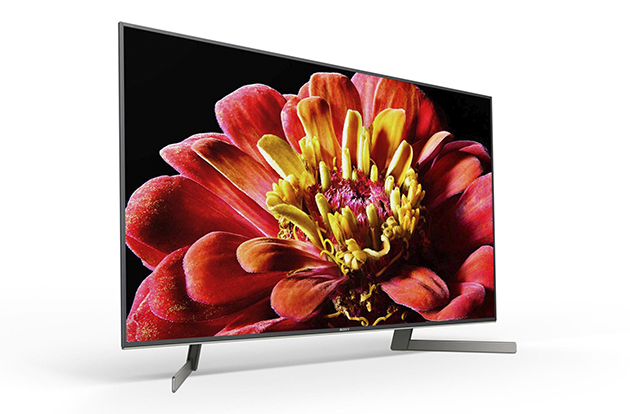 Sony have always been at the cutting edge of technology, whether that is in mobile audio devices such as the Walkman, or the latest TV tech. New for 2019, we look at the brand's KD49XG90005 TV. Aimed at the tier just below OLED screens and targeting the title of best 49-inch TV on the market, this could be the right TV for a lot of people. Join us as we find out if it hits all the right notes…
The XG90005 comes in a single 49-inch size aiming for a price point below that of the more premium XG95 range which only comes in 55″ and above. However, this set comes with a majority of the same technology in a more discrete size. The main technology which sets the XG9005 apart from the competition is the Full Array Local Dimming. One of the struggles of traditional edge lit LED TV's is an inability to hit the peak black levels of newer OLED technology. Full Array Local Dimming aims to counteract this with an array of dimmable sections of LEDs behind the panel itself allowing for richer black levels alongside brighter highlights.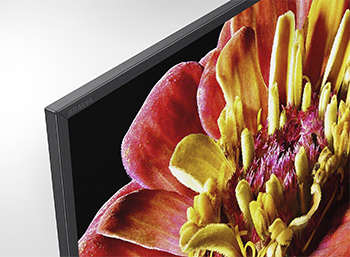 Once we got hold of the Sony, we set about unboxing it to see just how successfully this technology has been implemented. There are a few manufacturers using this technology to different levels of effectiveness so we were keen to see what this TV could do. Setup was a breeze as with most modern TV's thanks to the new an improved Android TV. While it has taken some time, Android TV is now one of the best Smart systems on the market and Sony make it work for them.
If you have an Android phone, then setup is as easy as linking the two and all your details are passed across. For other phone user's setup is only a few steps longer with the usual Wi-Fi settings being key. Once everything is working and connected the new home page appears with all our favourite apps on display straight away and any others that we need available from the Google Play store.
To see just what this TV is capable of we plug in a Sony UBPX700 UHD Blu-ray player and start up Planet Earth II in 4K HDR. To say we were impressed would be an understatement here. The XG9005 has one of the best pictures we've ever seen on a screen this size. The first thing we notice is the brightness of the screen which pops with colour during the title sequence of the globe coming into view.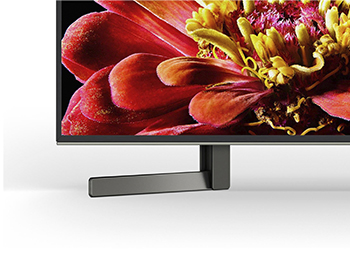 It also maintains stunning black levels despite all these bright spots, and darkness of space remains crisp and rich. This is a great demo disc for a few reasons and in the next scene we see why, as there are wide panning shots as we zoom into the savannah in the face of a dust storm. This is a fantastic shot for checking how smooth the motion is out of the box. We're glad to report it has no issues here thanks to the X-motion Clarity technology making sure there is no lag or 'soap opera effect'.
Another key feature of the Sony is its ability to make normal broadcast feeds look almost as stunning as 4K content thanks to its X1 Extreme processor. The job of this chip is to upscale content to UHD resolution with as little digital noise (the fuzziness you get around the edges of objects) as possible. For us this is always a checked feature because we can't be watching 4K content from Netflix all day, some of our favourite shows are only shown in 1080p. The XG9005 certainly doesn't let us down here, with images crisp and detailed and almost no noise at the edges.
Switching back to 4K, we pop in a copy of Star Wars: The Last Jedi with Dolby Vision support, which is key here as not many TVs support Dolby Vision for the best possible HDR performance, and we see exactly why it's such a sought-after feature in new TVs. HDR is adjusted frame by frame to give the very best performance on the space battle that opens the film with explosions popping from the screen but no lack of detail on darker interior shots either. This support combines with Sony's X-tended Dynamic Range PRO to provide excellent contrast in all lighting and Triluminos tech for a wider colour palette.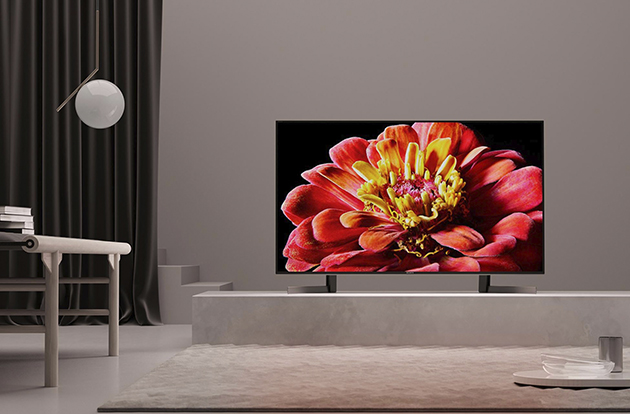 In the XG9005 Sony has created a masterpiece; a TV with exceptional Smart features to match a gorgeous picture quality right up there with some of the best on the market. Not only in its size but across all sizes, even challenging OLED and QLED screens on picture quality. Scaling is excellent and the Smart system works a treat. We can't think of any reasons not to recommend it and we'd encourage you to pop into your local Richer Sounds today to see for yourself.
Learn more about the Sony BRAVIA KD49XG90005BU TV.
Author: Robert, Brighton store