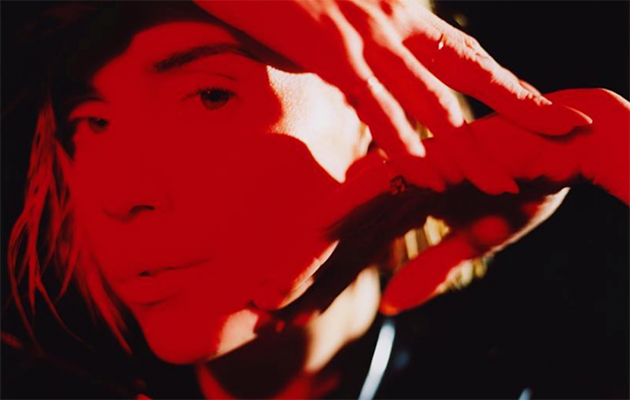 Lykke Li's new album takes a detour from her classic indie-pop formulae; does the rejection to conform pay dividends, or is the album a deviation too far?
Lykke Li, Scandinavian dream pop extraordinaire is now a decade into her ever-expanding musical career. The songstress is now sitting on a comfortable back catalogue of four albums. Historically sticking to more dream pop/indie stylings, her new album so sad so sexy takes on a more R&B/trap vibe; a movement currently popular in the charts with artists such as Drake, Arianna Grande, and Jess Glynne. However, these artists also share a penchant for the pensive, the sad and moody…
And Li seems to be no exception to this slowly expanding trend. Whilst Li has historically expressed a penchant for the melancholic, so sad so sexy (lower case album/song titles are stylised here) takes a brave dive headfirst into this increasingly popular sphere. The entire album feels like a carefully crafted landscape of torpor and sadness. Whilst melancholy can be engaging and cathartic (Morrissey and co. a solid testament to this assertion) Li's insistence on enveloping herself in a sultry blanket for the entirety of this album means her sadness becomes a little meandering. Unfortunately, the entire project seems a little too sad.  The titular adjective becomes the album's sole focus, a crutch that struggles to prop up the otherwise dynamically narrow track list.
The album opens with "hard rain", a song that sets the tone for the rest of the album. The instrumentation is pared down; almost entirely electronic, where the adage 'less is more' reigns supreme. Li's vocals initially smack of early Björk, even Kate Bush; a promising prospect, but then they melt away and lose their potency. What starts as a tempting a cappella track falls into an oft-recycled format; flat electronic bass drums stutter across the track creating a slightly emotionless rhythm section for the simple synth lines. Though relaxing and subtle, the musicality of the track is simultaneously morose and emotionless; an odd contradiction that fails to inspire excitement, rather, encourages apathy. The track meanders and offers little new or exciting, just run of the mill R&B pop. A few interesting moments stop the track from being a complete non-mover; deep, distorted vocals layered over Li's create a rather interesting sound and the last twenty or so seconds of the song begin to become a tad more exciting. And then it ends.
As the album hits its mid section, after several more songs that follow the format of "hard rain", along comes "jaguars in the air". On an initial listen, the song failed to pique my interest. However, after ruminating for a while, the track was the only one that stuck in my mind, and I found myself whistling along to it through the day. Though still a dash downtrodden, the sound is curiously compelling. The irreverence of the lyric 'Jaguars in the air / jaguars in the air' conjures, if nothing else, an entertaining image, which brought a smile to my face. Maybe not intentional; still pleasing. The song feels instantly recognisable, a veritable earworm that's hard to shake, making the song a perfect chart hit. Catchy, memorable and familiar, its simplicity is a ray of sunshine in the album's otherwise monotonous listing.
As the album reaches its conclusion, nothing much has changed. This humble writer finds himself running out of synonyms for sad. The song construction remains just a shade too boring. The finale "utopia" feels like it should be a high point, the semantics evocative of something a little more uplifting. No such luck. However, once again, there are flashes of brilliance. The vocal lines see Li's voice at its best; refined and confident, with the echoes and harmonies impeccably balanced. Percussive lines that sound more pleasant and natural replace the previously emotionless drum machine. Though probably still synthetic, they mesh more harmoniously with Li's delicate voice. However, the improvements come too little too late to change the general direction of the album in its entirety.
Despite all this, punches must be pulled eventually. Context should be considered and, evidently, the sound Li has appropriated is borne from experiences and fluctuations in her personal life. Since her last album, Li has lost a mother and become one herself, a rather seismic shift in one's psychic geography. The weight of this emotional turmoil can be felt throughout the album, and, by opening herself up through her art, Li has produced an album worthy of a certain amount of respect. Working through psychological tumult via creative process is a beautiful and commendable act, and shows Li has Integrity as an artist.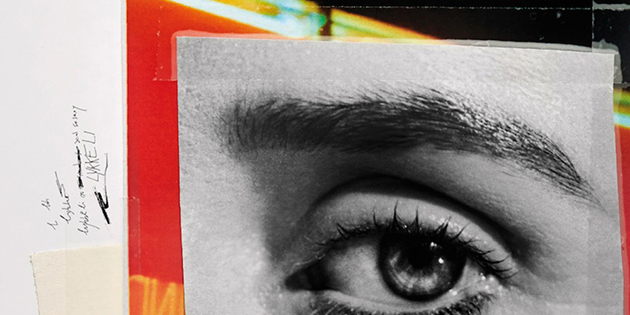 However, in doing so, so sad so sexy becomes a little self-indulgent, an internal monologue that can become inaccessible to its intended audience. There is nothing intrinsically wrong with creating art for selfish reasons, but the album feels a little too insular to be enjoyed en masse. Sonically, however, the album is balanced and considered; not necessarily edge of your seat exciting, but enjoyable. Solid production gives the soundscape a pleasing timbre that washes over the listener.
An endeavour that suffers from its obsession with the sombre, yet still worth a listen; pop in to your local Richer Sounds and listen to this album on a great sound system to make your mind up for yourself!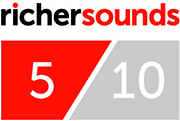 Author: Lewis, Chester store