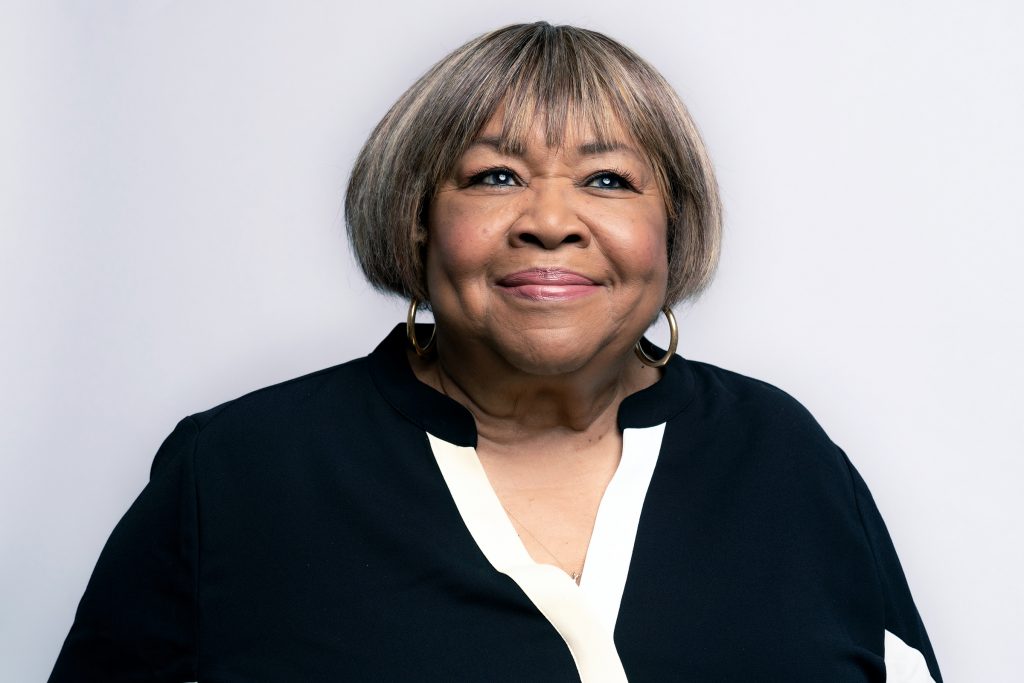 Soul legend Mavis Staples shows no signs of slowing down, gracing listeners with her latest album, We Get By.
As one of the revered Staples Singers, Mavis Staples has been gracing our ears with sweet soul music for nearly 70 years. Whether it's with classics like "Respect Yourself" and "I'll Take You There" or her more recent work, there's no denying her talent for melding vocal dexterity and emotional expression. Having released albums in 2016 and 2017, her prolific streak continues with We Get By which is produced and written by singer and multi-instrumentalist Ben Harper. Harper previously collaborated with Staples on the track "Love and Trust" from her 2016 album Livin' On A High Note. Turning 80 in a few months' time, you might expect to see her popping up on the odd track or two of other people's albums instead of still outputting records herself but it seems like there's still plenty to come from the soul legend yet.
Opening track "Change" kicks things off with a 12 bar, smoky blues number with a sprinkling of soulful backing vocals and a fuzzy guitar solo for good measure. The shuffled rhythm of the drums and bass sit in the background of the track and very much gives Staples' vocal line the spotlight.  The triumvirate of guitar, bass and drums from Staples' backing band means there's always space open in the production rather than being too crowded or in-your-face. It gives the album a traditional soul feel but with a more modern sound.
Although Harper has written the album the only recording he contributes to is the title track "We Get By"; a soulful duet which uplifts with its lyrical content of pushing on through hard times. The rest is all Staples and whether it's the lament of "Heavy on My Mind" or the funky groove on "Brothers and Sisters" she's ably supported by the band and the production put together by Harper. In fact, it's difficult to dislike any of the songs on We Get By, as you'll always be treated to an icon doing what she does best with a very capable band supporting her. When Staples isn't purring her way through lyrics on soft blues numbers like "Never Need Anyone",  the guitar solos from band member Rick Holmstrom are tasteful and perfectly in sync with the soulful mood of the album.
There are a few more up-tempo tracks such as the country infused "Sometime" but the majority are just the type of soulful and emotional numbers you'd expect from a recognised titan such as Staples. As a heroine of the civil rights era, there are plenty of vocal lines about not giving up and positivity but even if taken at face value you can't help but enjoy the emotion in any of Staples' lines.
As there's only 1 track out of the 11 that's over 4 minutes, you're through the whole album before you know it. You'll soon be hitting the play button again though as the combination of Harper's tasteful but stripped back arrangements and Staples' ever-powerful emoting vocals is a winner from the off. No great attempts have been made to expand the production into a huge Jools Holland-esque band and it's all the better for it. It puts me in mind of the 2008 Al Green album Lay It Down in that it's just so easy to listen to.
You can't help but enjoy it when the experience and talent of two greats of their industry come together; the quality just shines through regardless of the production, so I highly recommend checking out We Get By.
Favourite tracks – "Anytime", "Chance On Me", "Never Needed Anyone"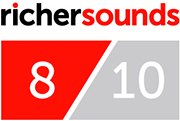 Author: Steve, Bristol store